Veteran Canadian filmmaker Alan Zweig (pictured) returns to Hot Docs this year with 15 Reasons to Live, an adaptation of a non-fiction book by Ray Robertson.

The doc is Zweig's first since 2009′s ex-con focused A Hard Name, and represents a stylistic change for the director from his usual, talking head-heavy style. Adopting a list-based format, the film covers short stories focusing on work, love, intoxication, humor, solitude, duty, home and death.
The project was funded by Canadian broadcaster TVO, which will air it in 2014, after its Hot Docs screenings. But despite the festival slot and the film's relatively cheery tone, the I, Curmudgeon director remains something of a self-professed, well, curmudgeon.
"When I was a first-timer, I resented the veterans," he tells realscreen in Toronto. "Now that I'm a veteran… I resent the first-timers."
15 Reasons to Live is something of a departure for you…
It's a departure in almost every way – I had a crew, I've never had a crew before, I [previously] shot everything myself. And structurally, it's completely different, because it's 15 stories told like a list, one after another, rather than inter-cutting.
All of my films have basically been 'talking head' films, this is my first 'not talking heads' film. It has lots of B-roll and it looks conventional… that's the tip of the iceberg I guess.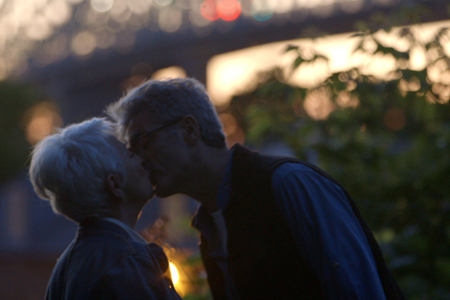 What can people expect from the film?
The film is 15 stories ranging in every way that a story can range from, from big and small, to just slice-of-life. They are stories where big, surprising things happen, and stories that are more static, like short stories. Each story in some way benefits from the motion created in the last one… it's not 15 short stories without a theme – there is a way that the stories are connected, even though on the surface they're not.
I think it's a very emotional film, and I think that many of the stories, perhaps on their own, wouldn't be. But somehow put together, there's something that builds. And I'm proud that that worked out.
How did you come across Ray Robertson's book Why Not? 15 Reasons to Live?
The writer is a neighbor and I ran across him at a record store, and we just started talking about how all of his books have been optioned but never made. He told me that he had a non-fiction book coming out and maybe I was interested. Generally speaking, when somebody says that it doesn't turn out to be anything, but when he said the title, 15 Reasons to Live… there was something about those words.
I think if he'd said 10 or five it wouldn't have been the same, but 15 just seemed like a nice number for a lot of short stories mounting together and I was looking to do something different – as different as possible, because I'd had a retrospective [at Hot Docs in 2011] and I was tired of being typecast.
And also the fact that it sounded inherently positive – I'd just had a film that I was very proud of, but it was dark, very dark. And in spite of the fact that I ended up winning a Genie for best documentary that year [for A Hard Name], it didn't get into a single film festival outside of Toronto.
It was about ex-cons. So I thought, let's see what happens when you make a film that's positive. I think my other films are redemptive and life affirming and all that, but this one is positive from the outset, whereas the ex-con film was pretty dark and brutal.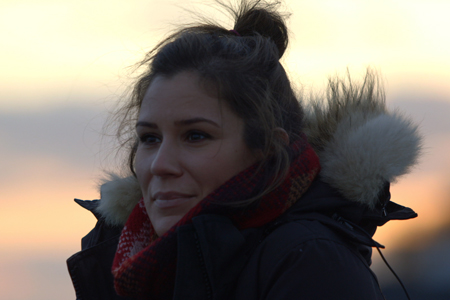 How did that reflect in funding this film?
It was commissioned by TVO and got a second window from Shaw, but pretty much everything else that I normally got, in terms of finishing funds and things like that, I didn't get. I did sort of think, 'Oh, people want me to keep doing the same thing,' but whatever; it's a privilege that I got to finish it.
I thought that this'll be a different film, it'll have a different journey, it won't get into Hot Docs, but maybe it's something I just have to do… but it did get into Hot Docs, and… we'll see. I was nervous about doing something so different, but I guess it sort of worked out.
So you find it's getting harder to make films?
There's more competition. Once upon a time when I was a first-timer, I resented the veterans. Now that I'm a veteran… I resent the first-timers, y'know? There are just too many of them, and there is something about the documentary field where it's almost like, the playing field is too level.
It doesn't matter what your track record is; you're competing every time, more and more. I think it is true – and it sounds like sour grapes – but I think it is true that ideas trump filmmaking in the documentary world. If somebody liked an idea by somebody who never made a film, they'd probably go with them over an idea they didn't quite get from somebody who had five features.
Still, I'm really lucky that I did get funded, but it was hard.
Having ventured into a different style of filmmaking, do you think that's something you'll now bring to future projects?
Yeah, I think I will. I thought that what I'd done in the past was simply to make certain artistic choices, but other people thought, no, that's what you 'do.' And, to some degree, maybe I started to believe that myself; 'That's what you're good at, the other stuff you're not good at, don't even try it…'
But now I feel like I've proven to myself that, although that "other thing" may be what I'm best at, I can still work in other ways. In the future, I am trying to find different kinds of films to make.
Check out the trailer for 15 Reasons to Live below:
15 Reasons to Live has its final Hot Docs screening on May 5 at TIFF Bell Lightbox