With North America's largest doc festival having yesterday drawn to a close – and now firmly in its twenties – realscreen recaps all the key news from the past 11 days in Toronto.
This year marked the 20th anniversary for North America's largest documentary festival, but also something of an evolution.
The Hot Docs Canadian International Documentary Festival, to give it its full title, has been steadily growing in size over the past two decades: in 2002, audience numbers topped 25,000, and within 10 years they swelled to 165,000.
But in 2013, the festival also seems to be establishing itself even further as a market to do business at. Hot Docs launched a Deal Maker initiative this year, inspired in part by the success that events like AIDC and Sheffield Doc/Fest have had with their MeetMarket model, but also further established its reputation as a place where deals were done.
As the festival kicked off, distributor KinoSmith announced that it had picked up Canadian rights to Blackfish and The Manor, both of which screened at the festival, with the latter being both opening night film and a Hot Docs world premiere.
Several days later, Indiecan Entertainment acquired the Canadian distribution rights to Liz Marshall's feature documentary The Ghosts in Our Machine (pictured below), along with Charles Wilkinson's Oil Sands Karaoke. Both docs were world premieres at the festival.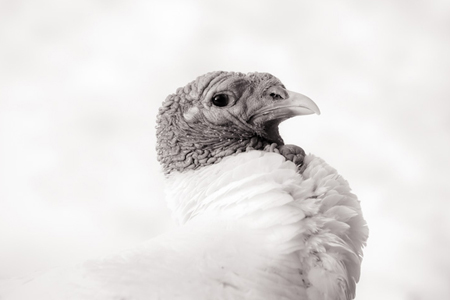 Elsewhere, Dogwoof Global penned a North American sales deal with New York-based The Cinema Guild for the provocatively titled Fuck for Forest. Reps from London-headquartered Dogwoof were also spotted at the Hot Docs Forum, scouting for the feature docs of tomorrow.
The sales activity is a good sign for the Canadian festival, as it continues in its ambition to grow beyond being just a place to screen films.
It also reflected a key theme echoed throughout the course of the fest in various fashions, and perhaps best highlighted by Dig! director Ondi Timoner – the role of the artist-entrepreneur. At her keynote talk on April 29, Timoner told budding documentarians they should completely re-think their roles as filmmakers.
"We need to think differently about making films before we start shooting and we should be distributing as we go," the two-time Sundance award-winner told a packed crowd. "You can reach one billion people but we need to find our audiences where they live, which is on their devices."
Timoner's keynote was supported by sessions on coproduction, first time filmmaking, second screen exploitation and rights management, all designed to help encourage the dual role of filmmaker as both creative and executive.
Elsewhere at the festival, there was (well deserved) recognition for Debra Zimmerman, the executive director of New York-based Women Make Movies since 1983, who was named as this year's Doc Mogul.
Talking to realscreen about the honor, Zimmerman (pictured below) took the opportunity to pay tribute to the many female filmmakers her organization supports and works with, a number of which were at this year's festival.
"We recently expanded our Production Assistance Program to include international filmmakers, so we're really happy that Mercy Mercy, which is a Danish film, and The Defector, which is Canadian, are showing," Zimmerman said.
Away from the deals, the talks and the executives, Hot Docs was first and foremost a festival for filmmakers.
The programming team earned much cred for picking a Canadian documentary to open the fest's 20th anniversary, and the world premiere of Shawney Cohen's The Manor provoked much discussion at the subsequent opening night party.
The film sees the director turning the lens on his family's strip club in Guelph, Ontario. Despite the headline-grabbing synopsis, however, Cohen told realscreen his doc was very much a film about family.
"People think it's a film about a strip club, but it's very little to do with a strip club," he said. "It's more a film about my family and us struggling to run the strip club; family dynamics, the human condition, and very much, addiction: my father is close to 400lbs and my mother is anorexic at 85lbs.
"It's really about my family. And, I'd like to think it's really about how we love each other, and how that shines through."
Another Canadian filmmaker world premiering at this year's festival was former retrospective recipient Alan Zweig, who arrived with his doc adaptation 15 Reasons to Live (pictured below).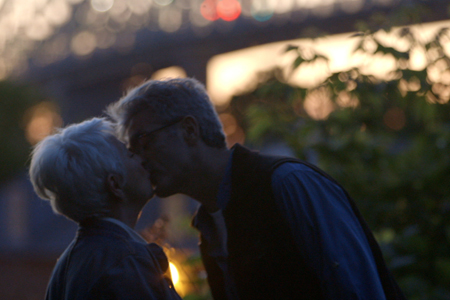 "All of my films have basically been 'talking head' films," Zweig explained of the doc. "This is my first 'not talking heads' film. It has lots of B-roll and it looks conventional.
"I thought that what I'd done in the past was simply to make certain artistic choices, but other people thought, no, that's what you 'do.' And, to some degree, maybe I started to believe that myself; 'That's what you're good at, the other stuff you're not good at, don't even try it…'
"But now I feel like I've proven to myself that, although that 'other thing' may be what I'm best at, I can still work in other ways. In the future, I am trying to find different kinds of films to make."
Also talking shop at the fest was American filmmaker AJ Schnack, who had two films screening. Political doc Caucus, which had its world premiere at the Toronto festival, focused on the battle between eight Republican politicians, while the SXSW award-winning We Always Lie to Strangers looked at the residents of resort town Branson, Missouri.
Discussing Caucus, Schnack explained: "We tried to make the kind of film that, no matter where you were on the political spectrum, you could watch.
"I certainly didn't go to Iowa thinking that I would be making a 'Rick Santorum is Rocky Balboa in Rocky 2' movie, but that's kind of what ended up happening."
As in past years, Hot Docs selected a worthy filmmaker to receive its Outstanding Achievement Award and retrospective, although this year's choice was something of a bittersweet one, with director Les Blank (pictured below) sadly passing away in early April before the festival began.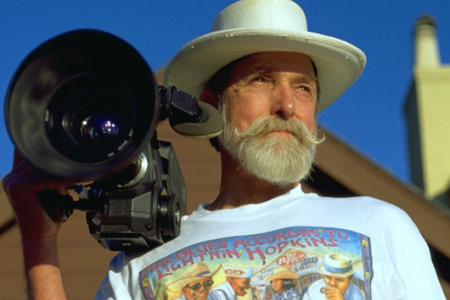 Also honored was Canadian filmmaker Peter Mettler, who was fêted with a "Focus On" retrospective.
As the festival began drawing to a close on Friday (May 3), this year's award winners were announced, with Jason DaSilva's When I Walk and Inigo Westmeier's Dragon Girls scooping the top prizes, and Merit Jensen Carr picking up the Don Haig Award.
In the popular vote, the Audience Awards went to Muscle Shoals, Blood Brother and A Whole Lott More, which placed first, second and third respectively; while the Filmmaker Award – voted for by attending filmmakers – was tied between These Birds Walk and The Machine Which Makes Everything Disappear.
Exact audience numbers for this year's fest are yet to be released by Hot Docs, but are expected to be up on last year's record-setting figures (update 12:15 p.m. EST: Hot Docs says audience number reached an estimated 180,000, up 15,000 on last years figure of 165,000).
And with 20 years of success behind it, the question now facing Hot Docs will be where to turn to next, and how big it can comfortably become.
Talking to realscreen before the festival, exec director Chris McDonald discussed plans to expand the Bloor Hot Docs Cinema, and delve further into the funding realm.
However, he also recalled the mantra which he felt has been a key part of the fest's success. "We were very careful to always live within our means," he said. "We didn't want to add another 20% of capacity and just spread the same amount of audience across 20% more screenings."
With the wind undoubtedly in its sails, it will be interesting to see the course McDonald and his team chooses to plot.
Stay tuned for realscreen's annual Hot Docs Forum report, publishing later this month