The Toronto International Film Festival (TIFF) will this year premiere Errol Morris's anticipated documentary on Donald Rumsfeld, realscreen has learned, along with new films from Alex Gibney, Jennifer Baichwal and Claude Lanzmann.
Morris's documentary, entitled The Unknown Known: The Life and Times of Donald Rumsfeld, sees the acclaimed director (pictured above, left) interviewing the former U.S. Secretary of Defense (right), who served from 1975 to 1977 under President Gerald Ford, and from 2001 to 2006 under President George W. Bush.
Rumsfeld marks an interesting choice for Morris given that the director previously tackled a U.S. Secretary of Defense with The Fog of War, his acclaimed 2003 documentary on Robert McNamara, which won an Academy Award for Best Documentary Feature.
Details of The Unknown Known were first unveiled during TIFF last year, with a press statement announcing backing from a range of big-name partners. History Films, RADiUS-TWC and Participant Media are all supporting the doc, as is Netflix and Hanway Films. The film is being made by Morris in association with Moxie Pictures.
Elsewhere at TIFF, Lance Armstrong: The Road Back – Alex Gibney's long-in-the-works, Sony Pictures-backed documentary about the titular disgraced cyclist (pictured below) – is also set to enjoy a berth at this year's Toronto festival.
Talking at the Realscreen Summit in Washington DC earlier this year, Oscar-winner Gibney told delegates he was working "furiously" to re-cut and re-work the film, following the cyclist's interview with talk show host Oprah Winfrey in which he confessed to using banned, performance-enhancing substances.
"I think it'll be interesting," Gibney said of the doc at the time, "we have stuff in there which nobody else has."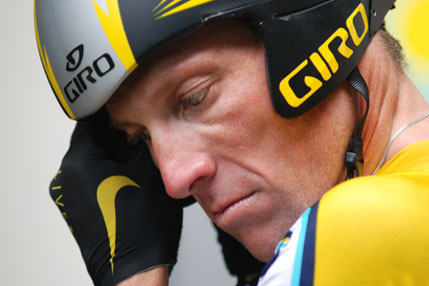 A Toronto premiere will mark four consecutive years of TIFF appearances for Gibney: he was at the festival in 2010 with Client 9: The Rise and Fall of Eliot Spitzer; returned in 2011 with The Last Gladiators; and attended last year with Mea Maxima Culpa: Silence in the House of God.
On the Canadian filmmaker front, Watermark – a new film from documentarian Jennifer Baichwal (Manufactured Landscapes, Payback) – is also set to feature among the Toronto premieres.
The doc, produced by longtime Baichwal collaborator Nick de Pencier, looks at the repercussions of mankind's use of resources. Distributor Mongrel Media has Canadian rights for the film, and a fall theatrical release is expected after TIFF.
Finally, TIFF is also set to host the Canadian premiere of Les Dernier des Injustes (The Last of the Unjust), the latest film from 87-year-old Shoah director Claude Lanzmann (pictured below), which had its World Premiere at the Cannes Film Festival in May.
The 220-minute film looks at Benjamin Murmelstein, the last president of the Jewish Council in the Theresienstadt ghetto, the concentration camp in the city of Terezín. The doc comprises a 1975 interview Lanzmann originally shot with Murmelstein in Italy, alongside new footage of Lanzmann today revisiting key locations discussed in the interview.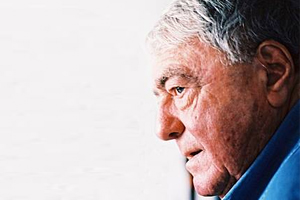 In addition to TIFF, Injustes has been invited to play at the New York Film Festival and the Vienna International Film Festival throughout the fall. Despite its running time, the film has enjoyed very positive reviews since playing in Cannes, and French producers Synecdoche and Le Pacte are planning an awards-qualifying run for the film in the U.S.
Sources close to Morris's, Gibney's, Baichwal's and Lanzmann's docs confirmed those films' invitations to TIFF to realscreen on condition of anonymity, while a spokesperson for TIFF declined to comment on this year's festival line-up.
Beyond the four above-mentioned films, another possibility for this year's TIFF is Ain't Misbehavin (Un Voyageur), Marcel Ophüls' autobiographical documentary, which marks his first non-fiction effort in 18 years. Like Lanzmann, Ophüls is now in his eighties, and renowned for his Second World War documentaries, which include The Sorrow and the Pity and Hotel Terminus.
Ain't Misbehavin played at Cannes' Directors' Fortnight in May, and a TIFF berth would represent a Canadian premiere. Wide House is handling international sales for the doc.
One final documentary which could speculatively make the cut for the 2013 Toronto festival is Salinger, Shane Salerno's anticipated feature doc on Catcher in the Rye author JD Salinger.
The Weinstein Company, which acquired the doc in March this year, has set a date of September 6 for a limited release of the film, making TIFF a potential launch pad. Buzz is high for the film, despite it having only been seen by a handful of people.
TIFF will tomorrow (July 23) announce its opening night film, Galas and Special Presentations for the 2013 festival.
Check out a clip from Les Dernier des Injustes below:
And check out the trailer for Salinger: