David Frank, CEO of Zodiak Media, is stepping down from the post in the middle of October, and his successor has been named.
Marc-Antoine d'Halluin, a partner at media investment and advisory firm Rubis Media Partners, has been named as the company's new CEO.
The official word follows Friday's reports from the UK trade press that Frank would be leaving Zodiak at the end of the year.
Prior to his time with Rubis Media Partners, D'Halluin was CEO and president of pan-Arabic broadcasters Showtime and, following that, Orbit Showtime Network. Prior to Showtime he was CEO of pay TV Scandinavian Platform Canal+ Nordic, and he began his TV career with Sony Pictures in London in 1995 before moving to Fox Kids Europe as group MD of channels.
Frank was appointed head of Zodiak Media in 2010 following the purchase of his prodco, RDF Media, by Zodiak Entertainment. He founded RDF in 1993, which made a name for itself in the UK via factual programming initially, and then with drama, entertainment and kids programming. RDF subsequently branched into the U.S., and its offices there were rebranded as Zodiak USA shortly after the sale of RDF to Zodiak.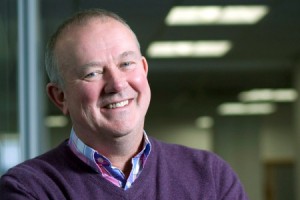 According to the company, Frank informed majority owner De Agostini several months ago of his intent to leave Zodiak at the end of 2013, and has been working with the company to find a successor and plan an orderly transition since that time.
"It's been an incredibly difficult decision for me because I have loved my time with Zodiak and have had a great relationship with my shareholders who have been nothing but supportive throughout," said Frank in a statement. "However I felt the time was right for a change – for me and for the company.
"In Marc-Antoine I think we have found the perfect candidate to take Zodiak forward – he combines intelligence and experience with strong personal skills and strategic insight. I feel confident that he understands what's needed to build on Zodiak's considerable strengths."
Frank added: "I haven't decided yet exactly what I'll do next but I'm excited by the prospect of a fresh challenge." The company says Frank will continue as a non-executive director and advisor.
"I'd like to express my thanks to David Frank for the commitment and the dedication he has shown in completing
the construction of Zodiak Media," said Lorenzo Pellicioli, chairman of Zodiak and CEO of De Agostini. "With Marc-Antoine d'Halluin a new phase begins for the group; while continuing to be active in the international content production and distribution markets, he has the task of leading Zodiak in achieving other important objectives in terms of both results and growth."
Zodiak Media has under its umbrella 45 production companies operating in 17 countries, in addition to its international rights business, Zodiak Rights, and its digital arm, Zodiak Active. The company says it pulls in approximately US$800 million in annual revenues. Unscripted properties include Wife Swap, Secret Millionaire and Fort Boyard.
The reports come shortly after the announcement that Marco Ferrari, chairman and CEO of Zodiak Active, would also be departing at end of the year, with current SVP of strategy and new business Nicola Drago slated to replace him.