The International Documentary Association is to honor filmmakers Laura Poitras (pictured), Alex Gibney and Geralyn Dreyfous at the 29th Annual IDA Documentary Awards in December.
Poitras – who most recently has been in the spotlight for her work in breaking the story of NSA whistle-blower Edward Snowden and revealing details of the PRISM program – will receive the IDA's Courage Under Fire award, in recognition of "conspicuous bravery in the pursuit of truth."
The award is presented to a documentary filmmaker by their peers, "for putting freedom of speech – represented in the crafts of documentary filmmaking and journalism – above all else, even their own personal safety," according to the IDA.
Poitras's films include My Country, My Country (2006) and The Oath (2010). Past recipients of the Courage Under Fire award include Jonathan Stack and James Brabazon, Andrew Berends, Saira Shah, and Christiane Amanpour.
Meanwhile, the Career Achievement award is to be given to prolific filmmaker Alex Gibney, whose recent acclaimed docs have included The Armstrong Lie, Mea Maxima Culpa and We Steal Secrets.
Gibney, who earlier this year was appointed to the Academy of Motion Picture Arts and Sciences' board of governors for the documentary branch, won an Oscar earlier in his career for Taxi to the Dark Side.
In previous years, the IDA has bestowed its Career Achievement award on filmmakers such as Barbara Kopple, Errol Morris, Michael Moore and the late Les Blank.
Finally, the organization will give its Amicus award to Geralyn Dreyfous (pictured below), whose exec producing and producing credits include the Academy Award-winning Born into Brothels, the Oscar-nominated The Invisible War, the Emmy nominated The Day My God Died, and 2013 films The Square and The Crash Reel.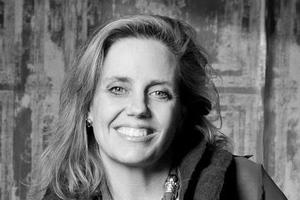 The Amicus award acknowledges friends of the documentary genre who have contributed significantly to the industry, and has been given only three times previously in the 29-year history of the IDA Documentary Awards: to Michael Donaldson, John Hendricks, and Steven Spielberg.
Dreyfous is the founder and board chair of the Utah Film Center, a charter member of the Utah Coalition for Film and Media, and co-founder of the Impact Partners film fund.
"The outstanding individuals IDA has chosen to honor this year represent the very best of our thriving documentary filmmaking community," said IDA executive director Michael Lumpkin.
"The dedication of Gibney, Poitras and Dreyfous to the art and craft of non-fiction storytelling has contributed greatly to expanding our understanding of the shared human experience and creating a more informed, compassionate, and connected world."
The awards will be presented on December 6 at the DGA Theater in Los Angeles. Nominees for the IDA's film achievement and special awards will be announced in late October.