With the Academy due to unveil its 15-strong shortlist for Best Documentary Feature tomorrow, realscreen associate editor Adam Benzine offers his take on this year's likely runners and riders.
(UPDATED 1.45 p.m. EST: The Academy has now released the 15-strong shortlist for the Best Doc Feature category. See it here)
Predicting the likely winner of the Best Documentary Feature Oscar the day before the Academy of Motion Pictures Arts and Sciences (AMPAS) unveils the shortlist for the category is, of course, a fool's errand.
If I'm largely right, then the choices will appear as having been clearly obvious this year. And if I'm wrong, well, I will just look a little stupid. So, with that large caveat of almost certain defeat in place, I humbly offer my take on this year's runners and riders.
The first thing to point out is that predicting the winners of the Oscars is less about predicting which films were the best of the year, and more about working out the kinds of films that will appeal to AMPAS members – industry professionals based largely on the East and West Coasts, who have their own particular tastes, loyalties, agendas, and senses of importance.
One significant trend to factor in early on is the recent rule changes that now allow the entire doc branch to draw up the doc feature shortlist, and the entire Academy to vote on the doc winner.
In recent years, tastes appear to have veered away from rewarding serious issue docs (One Day in September, Taxi to the Dark Side) to – in the last two years – rewarding lighter, feel-good fare (Undefeated, Searching for Sugar Man).
In particular, the win for Undefeated in early 2012 – a film which won hardly any awards on the festival circuit – indicated that the Academy was prepared to turn its back on doc festival consensus and follow its own radar.
In parallel with the changing tastes, the role of distributors and campaigning has also evolved in the category. Having the support of a big distributor – such as the Weinstein Company, Sony Pictures or Magnolia – which is prepared to spend money on lavish screenings and 'for your consideration' adverts, can make a big difference in what was in the past not considered to be as much of a commercially competitive category.
As such, I'd offer that the two frontrunners this year are The Act of Killing and 20 Feet from Stardom – films which offer a glimpse at two very different Academy mentalities.
The Act of Killing is, in many respects, the quintessential Oscar doc of yore. It deals with a big, important issue (genocide), and it is wildly ambitious in its form and scale, both visually and emotionally. With Werner Herzog and Errol Morris on board as EPs, it has heavyweight doc industry backing, and likely the support of a good chunk of the doc branch.
20 Feet, meanwhile, is this year's Sugar Man, for want of a better phrase. It is a glossy, well-made, feel-good film that shines a light on under-appreciated talent, has a wonderful soundtrack, and has outperformed all other docs at the U.S. box office, with a haul to date of US$4.77 million. Electing this film would be a populist choice, in line with the last two winners, and prior nominee Exit Through the Gift Shop.
Beyond these two pack-leaders, Jehane Noujaim's festival favorite The Square is, I would say, a lock for a nomination, while Sarah Polley's fantastic hybrid Stories We Tell looks good for the fourth spot.
The fifth nominee is always a bit of a lottery, but with a strong U.S. box office haul (US$2.07 million) and a sense of contemporary newsworthiness, Gabriela Cowperthwaite's SeaWorld doc Blackfish could well make the final five.
Here are my predictions:
1) The Act of Killing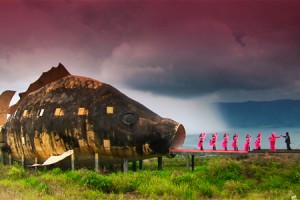 Werner Herzog hits the nail on the head when he says of the The Act of Killing: "You won't come across a film like this in the next decade." Joshua Oppenheimer's examination of genocide in Indonesia is a surreal, disturbing and utterly unforgettable journey down the rabbit hole, which defies conventional praise or description. The director's decision to have self-confessed mass-murderers recreate their war crimes in the style of their favorite Hollywood movies makes for chilling viewing, and a film that remains imprinted in your retina long after the curtain falls.
Further reading: Realscreen's 2012 interview with Joshua Oppenheimer
Pros:
Multiple awards wins (Berlin, Sheffield, CPH:DOX, Britdoc Puma, Gothams) and nominations (Cinema Eye Honors, IDA)
Wildly creative
Serious/worthy subject matter
Strong reviews (97% Fresh)
Decent U.S. box office via a smaller distributor (US$451,000)
Support from heavyweight doc-makers Errol Morris and Werner Herzog
Uses filmmaking itself as a central part of the storytelling process, which the Academy tends to like (Argo, The Artist)
Cons:
Very dark subject matter and long-ish running time
Controversial approach to serious subject matter has put off some critics
Does not have big-name distributor promoting it or campaigning for it
2) 20 Feet from Stardom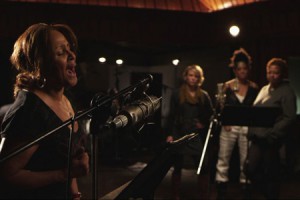 Morgan Neville's festival hit was one of the first major doc deals out of Sundance this year, and has gone on to wild acclaim. Focusing on the gifted backing singers who have supported A-list artists such as Sting, Bruce Springsteen and the Rolling Stones, the doc manages to both celebrate the talent while also, often gently, revealing why the subjects couldn't or didn't make the leap to the mainstream. Festival buzz and word of mouth have helped propel the film beyond a typical doc audience into the stratosphere of a large box office haul.
Further reading: Realscreen's Sundance interview with Morgan Neville
Pros:
Stellar reviews (99% Fresh)
Feel-good and populist
Huge U.S. box office (US$4.77 million)
Very glossy and well-made, with great archival material
Great music (obviously)
Support from pro campaigner The Weinstein Company (via Radius-TWC)
Cons:
May be viewed as too lightweight a subject for Oscar
Comparisons to last year's winner, Searching for Sugar Man, may be a double-edged sword
3) The Square
Jehane Noujaim's longitudinal study of the Egyptian revolution is perhaps the definitive film on the subject. Following a small group of Egyptians who take to the streets, the film embarks on a thrilling journey, tailing them through the initial 18-day protest and overthrow of Hosni Mubarak, to the rise and fall of Mohamed Morsi and the current plight of the people.
Further reading: Realscreen's TIFF interview with Jehane Noujaim
Pros:
Cons:
Remains to be seen how much interest the Academy still has in Egypt. There have been numerous other docs on the protests in Tahrir Square, including 2011′s Oscar-shortlisted doc In Tahrir Square
The film has been through several different cuts – the version shown at Sundance was radically different from the version shown at TIFF
4) Stories We Tell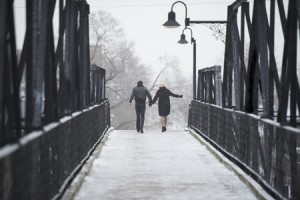 Sarah Polley's doc debut is a charming, cleverly made and accomplished feat that examines the nature of storytelling itself, by way of a reflective look at her own family's secrets and dynamic. A hit at TIFF, Sundance, Venice, and pretty much everywhere it's played. Polley is a past Oscar nominee (Away from Her) and earlier this year became an AMPAS member.
Further reading: Realscreen's TFCA interview with Sarah Polley
Pros:
Super reviews (95% Fresh)
Charming, interesting and well-made
An impressive U.S. box office haul of US$1.6 million via Roadside Attractions
Cons:
Will need to shake off the image of being seen as a 'Canadian' film (most of its award wins have come from Canada) and stake its claim as having global appeal
Not a 'serious issue' doc
5) Blackfish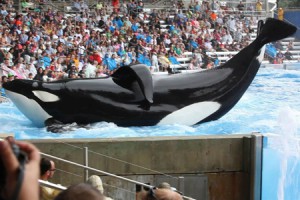 The fifth slot is usually something of a wild-card, but the Academy has a strong track record with the nature and the environment (The Cove, March of the Penguins, An Inconvenient Truth), making Blackfish a strong contender for nomination. The doc looks at the issue of killer whales kept in captivity at SeaWorld, and focuses on controversial incidents in which trainers have been attacked and, in some cases, killed. Cowperthwaite's film has generated – and continues to generate – a lot of ink: just a few days ago it made headlines again, as rock band Barenaked Ladies announced plans to cancel a performance at the aquatic park after seeing the film.
Pros:
Cons:
Comparisons to previous winner The Cove could be a double-edged sword
---
Beyond the first three 'locks,' there are a number of docs that might edge out Stories or Blackfish to earn a nomination. These include:
After Tiller
A powerful, thought-provoking, and very well made feature. Abortion is a contentious topic however, and it remains to be seen how it will play with AMPAS.
Masterful work from Errol Morris as always – a filmmaker that the Academy has a lot of time for – but is Donald Rumsfeld too much of a "turn off" subject for Oscar?
Roger Ross Williams is a former Oscar winner and his 100% Fresh film has won plenty of praise from international festivals. The topic of Christian missionaries in Uganda could push buttons.
Tim's Vermeer
Strong early reviews out of TIFF and Telluride, but – as was the case with Mea Maxima Culpa last year – its late-in-the-year fall launch could see it struggling to build momentum in an already crowded field.
---
And beyond the nominees, there are plenty of films (so many films!) that I have loved this year which should at least earn a place on Oscar's 15-strong shortlist. Among them:
Which Way Is the Frontline from Here? The Life and Time of Time Hetherington
A moving film about the late photographer (and former Oscar nominee) Tim Hetherington, made by his Restrepo co-director Sebastian Junger.
Pussy Riot: A Punk Prayer
A thrilling and visceral overview of the Russian collective's political struggle and imprisonment, told with intimate and in-your-face access.
The Crash Reel
Two-time Oscar nominee Lucy Walker's emotional and expertly crafted doc on snowboarder Kevin Pearce, and the difficulties of traumatic brain injury (TBI).
Let the Fire Burn

A masterclass in all-archival filmmaking, Jason Osder's 10-years-in-the-making film examines the events leading up to a 1985 clash between the political organization MOVE and the Philadelphia Police Department with aplomb.
Claude Lanzmann's epic take on Jewish rabbi and intellectual Benjamin Murmelstein has won raves at Cannes, New York, London and TIFF. Lanzmann was invited to become an Academy member earlier this year, and the snubbing of Shoah – which was never nominated for an Oscar – may well weigh on the minds of AMPAS voters.
Cutie and the Boxer
A widely beloved doc – but it looks like the Weinstein Company will throw its marketing muscle behind 20 Feet, which probably represents its best shot at a statuette.
---
Finally, a note about the oft-overlooked Best Documentary Short category. From the eight-strong shortlist, I would expect Slomo, CaveDigger and The Lady in Number 6 to earn nominations, although this category is one of the hardest Oscar categories to predict, and the winner could be any of the three.
The AMPAS will unveil the shortlist for the Best Documentary Feature tomorrow (December 4), and the Oscar-winner will be named on March 2, 2014