Jehane Noujaim's Netflix-backed Egyptian doc The Square picked up the Best Feature prize at the 2013 IDA Documentary Awards, while CNN's Inside Man, hosted by Morgan Spurlock (pictured), took the Best Limited Series award.
The Square, which follows a group of Egyptian activists as they fight for regime change, beat off competition from The Act of Killing, Blackfish, Let the Fire Burn and Stories We Tell to scoop the prize.
Coming after Killing won a Gotham award and Stories won prizes from the NBR and the NYFCC earlier this week, The Square's win shows that the Oscar race for Best Documentary Feature is still wide open.
CNN's Inside Man edged out competition including HBO's Witness and National Geographic Channel's Inside Combat Rescue to secure the prize for Best Limited Series; while the award for Best Continuing Series went to PBS's 'Independent Lens.'
The award for Best Short went to Josh Izenberg for his doc SLOMO; while the Student Documentary award went to Elizabeth Chatelain for My Sister Sarah.
Meanwhile, the Jacqueline Donnet Emerging Documentary Filmmaker Award, which recognizes the achievements of a filmmaker who has made a significant impact at the beginning of his or her career, was presented to Cutie and the Boxer helmer Zachary Heinzerling.
The Humanitas Documentary Award was won by Steve Hoover's double Sundance award-winner Blood Brother, while the ABC News Videosource Award went to Bill Siegel's The Trials of Muhammad Ali.
In the Creative Recognition categories, the prize for Best Cinematography went to cinematographer Julian Schwanitz and director Chico Pereira for Pablo's Winter, while the gong for Best Editing wend to editor Nels Bangerter and director Jason Osder for Let the Fire Burn.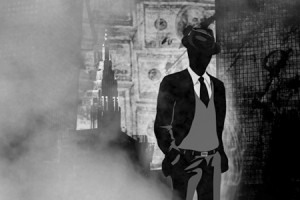 The Best Music category saw Jeremy Turner and Shaul Schwartz rewarded for Narco Cultura, while the Best Writing category was won by Matthew Cooke, the writer-director of How to Make Money Selling Drugs (pictured left).
Finally, as previously reported, the Pare Lorentz Award went to Lori Silverbush and Kristi Jacobson's A Place at the Table, while the Career Achievement Award was given to Oscar-winning filmmaker and AMPAS doc branch governor Alex Gibney.
Whistleblower Laura Poitras was honored with the Courage Under Fire award, while Impact Partners co-founder Geralyn Dreyfous took home the IDA Amicus Award, which was presented for just the fourth time in the 29-year history of the prize.
The International Documentary Association's IDA Documentary Awards took place at the Directors Guild of America in LA on Friday night (December 6).