With this year marking the 100th anniversary of the start of The Great War, realscreen looks at how networks around the world are marking the global centenary of what was supposed to be "the war to end war." (Pictured: Doomsday – World War 1)
When a Yugoslav nationalist assassinated the Archduke Franz Ferdinand of Austria in the summer of 1914, he set in motion the July Crisis that would lead to The Great War – an unprecedented, brutal, four-year-long global conflict that would radically alter the future course of the planet.
The First World War (WW1), as it only became known after the outbreak of the Second World War (WW2), was supposed to be "the war to end war," as assessed by H.G. Wells.
With a death toll of more than nine million, few could imagine at that time the greater horrors that were to come just two decades later.
In the non-fiction landscape, WW2 has become a core tenet of modern-day factual programming, with a pervasive and inexorable demand for titles focusing on the conflict, the Holocaust, the atomic bombs and, of course, the Nazi leader Adolf Hitler.
As such, the first great conflict has become a lesser-focused-upon event. This year, however, marks the centenary of the start of The Great War, and will see many broadcasters from around the world commemorating the 100-year landmark.
For some networks, that commemoration has started early. In Canada, national pubcaster the CBC kicked off its WW1 programming last November, with a Peter Mansbridge-hosted special featuring Canadian soldiers' letters and drawings, and interviews with veterans, entitled Remembering the Great War.
And at this point, many broadcasters and cable networks will have locked down their WW1 centenary programming, having finalized deals at MIPTV and MIPCOM in Cannes last year.
In France, both Frances Télévisions and ARTE France will make major plays to commemorate the conflict, which killed nearly 1.7 million Frenchmen. The latter network kicked off its coverage over the weekend of January 11 and 12, with two days of programming dedicated, interestingly, to the period of cultural creativity that immediately preceded the war.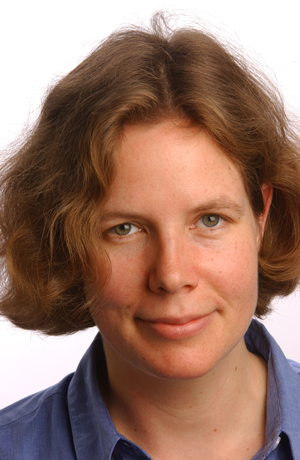 "We're starting off with a major weekend in January called 'Comme en 14,' beginning with a cultural angle which is set six months before the beginning of the war," explains Emelie de Jong (pictured, left), the head of the arts department at ARTE France.
"It was the end of an era; the end of an epoch. 1913 was an extremely rich year culturally, with [Stravinsky's] Le Sacre du printemps/The Rite of Spring, and with lots of explosive culture that was just starting but was cut down dead by the beginning of the war.
"After that there will be an 8 x 52-minute documentary in our history slot, which is based on the writings and correspondences of the people and the protagonists of the age, called 14, des armes et des mots, with a very ambitious web component as well. There will be a 6 x 90-minutes fiction series as well, so our '14-'18 offer is going to be very large."
In tackling WW1, De Jong says a key challenge is in actually finding useable footage. "When you come to World War Two, you have to find footage that's not known, exclusive or that hasn't been seen before," she says. "But with '14-'18 it's more about finding the footage."
Andy Williams, the MD of footage house ITN Source, agrees, offering that there is "a massive difference in the volume of content available" between the two global conflicts.
"All the stuff from World War One is without sound as well," he adds, "which in itself makes a big difference. So I don't think you are going to see documentaries that are wall-to-wall archive."
Where he does feel well covered, however, is in newsreel footage from the time. "We've got World War One footage within our Reuters collection, including some early newsreels, and we've also got more of a U.S. perspective with the Fox Movietone cinema newsreels," he says.
"In addition, there's material from Die Deutsche Wochenschau, which were some of the German historic newsreels of the time. So we can tell the story from a number of different perspectives."
For France Télévisions, meanwhile, its flagship title will be the ZDF Enterprises coproduction Doomsday – World War 1.
The three-part series looks at the actions of key figures from WW2 during The Great War – including Adolf Hitler, Hermann Goering, Charles de Gaulle and George S. Patton – and features restored and colorized archive material combined with re-enactments and testimonies.
The network will air the program – which has also been picked up by Australia's ABC – in the fall, over three consecutive Sunday evenings in primetime.
"This is definitely a key title, and it's also very symbolic that we've achieved this as a coproduction between France and Germany on this important subject," says Perrine Poubeau, a commissioning editor and acquisitions/international coproductions exec at France Télévisions, who mostly buys for France 5.
She adds that the French version of the miniseries will be re-versioned from the German version that will air on ZDF, and will feature "extra archival footage about French civilians and French troops."
While broadcasters in almost all of the countries involved in WW1 will look to commemorate the conflict in some way or other, none are going as large on the event as British pubcaster the BBC.
It will mark The Great War over four years – through to 2018 – with more than 130 specially commissioned programs and some 2,500 hours of programming, airing across its four TV channels, radio stations and digital outlets. Roughly 600 hours of that will be newly commissioned material, around half of that for television.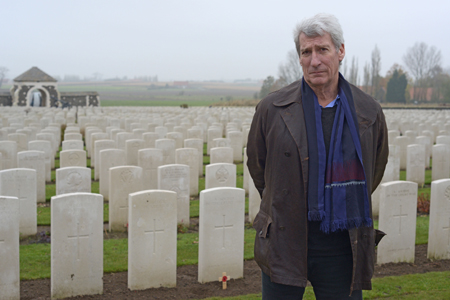 Kicking the season off will be Britain's Great War, a four-part BBC1 series presented by Jeremy Paxman (pictured above), which will explore how Britain and the lives of British people were changed by the battle.
On sister channel BBC2, two one-offs – The Necessary War, presented by Sir Max Hastings; and Niall Ferguson's The Pity Of War – will argue about what WW1 meant from different perspectives. BBC2 title Gallipoli, meanwhile, will featuring an exclusive interview with media mogul Rupert Murdoch, talking about his father's whistle-blowing role in the disastrous Gallipoli Campaign of 1915-16.
So extensive are the BBC's plans that it has named former BBC Radio 5 Live controller Adrian Van Klaveren (pictured, below) as its Great War Centenary controller.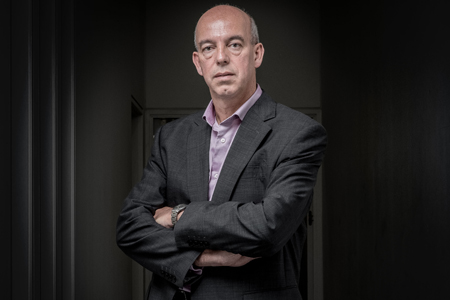 The broadcaster will use "a whole range of genres and treatments," including dramas, docudramas, and digital works, to help viewers understand the depth and breadth of WW1.
Van Klaveren says that, as with ARTE, the BBC will in part focus on the arts and culture of the era, and the impact the conflict had upon it.
The Beeb will also be revisiting a landmark series aired 50 years ago called The Great War, which offered a comprehensive history of the conflict.
"We've gone back to all the original interviews that were done for that series, with people who were part of the war or fought in it," Van Klaveren explains. "Going through the unused elements of those interviews, we're finding a lot of material about how people actually felt."
"The original program had tended to focus more on the facts and what happened. So putting [that footage] together into a program will be a fascinating insight in how people think about the war again, in different ways.
"This will be a moment where [WW1] will get reassessed for an entire generation," he adds. "People understand the First World War to an extent, but I think that views of it have kind of got a bit stuck around a particular part of the story, based on the trenches, mud and barbed wire.
"And there's actually a lot there which will genuinely surprise people – what the African campaign was really about, what did go on in Asia, and why the Eastern front was so important."
Beyond the international programming announced thus far, there will – of course – be more to come. Most U.S. networks – as is the wont in North America – are keeping their programming plans under wraps until close to transmission (a spokesperson for History says the network will be "doing something big" but won't share details).
In addition, there could also be some war-themed cross-pollination to come, as networks begin to mull commemorating the 70th anniversary of the end of WW2, in May 2015.
This article first appeared in the January/February 2014 edition of realscreen magazine, which is out now. Not a subscriber? Click here for more information.