What boxes are acquisition execs at distribution companies looking to tick upon their arrival in Cannes for MIPTV? Who wants what, and why? Here's a sampling of shopping lists from assorted distributors making their way to the market.
Sky Vision MD Jane Millichip (pictured above)
RECENT ACQUISITIONS: 50 hours of programming from Asylum Entertainment including Hollywood Hillbillies and Treasure King (each 10 x 30 minutes); L.A. Frock Stars (series one, NHNZ for Smithsonian Network); Bannockburn (Arcadia Entertainment and Sky Vision Productions for History UK, 1 x 60 minutes).
WHAT SHE'S LOOKING FOR: "We are looking to build a catalog of quality and scale. As such, high value content in the key primetime genres of scripted, entertainment, factual entertainment and documentary, including big  entertainment formats are of particular interest.
"I don't believe reality TV is on its knees, as has recently been suggested. There is a wealth of good lifestyle formats, and there are some excellent character-driven ob-docs from the U.S., such as our recent acquisitions from Asylum and Reelz. However, there are rather too many copycat series in this sub-genre.
"I think the reality debate is relevant though for buyers looking for game-changing ideas – formats that shift the dial. In the UK, we have a fantastic tradition of lightly formatted factual entertainment – from Wife Swap to One Born Every Minute. We'd love to back the producer who pushes this genre to the next level."
WHAT'S HOT RIGHT NOW: "In factual and reality, optimistic and feel-good programming is still popular, as long as it's not trite. 495 Productions' Wedding Island for TLC springs to mind, which we also represent.
"Sync dialogue in history recon, such as Bannockburn, is really moving and enhances the sense of 'being there' when it's done properly.
"In entertainment, ideas with broad and co-viewing appeal. Value-added formats with takeaway facts are also popular, such as Magnum Media's Duck Quacks Don't Echo."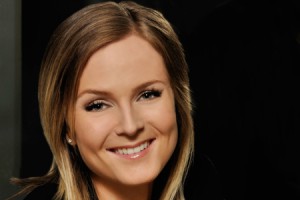 eOne Television International senior VP of worldwide sales and acquisitions Prentiss Fraser
RECENT ACQUISITIONS: Close Up Kings (Zig Zag Productions, 8 x 60 minutes); 50 Ways to Kill Your Lover (Thumbs Up Productions, 8 x 60 minutes); Cook Your Ass Off (Jane Street Entertainment, 13 x 60 minutes); One Night Stand (eOne, 6 x 30 minutes); Cars that Rock with Brian Johnson (Back2Back Productions, 6 x 60 minutes); Shannon & Sophie (Force Four Entertainment, 8 x 30 minutes).
WHAT SHE'S LOOKING FOR: "As recently announced, eOne is looking to populate our factual strands with the best of the best in unscripted content. Our strands are 'Eat,' 'Entertain,' 'Discover' and 'Crime.' We are looking mainly for series but will look at an exceptional one-off. We are open to content made for both linear and non-linear platforms."
WHAT'S HOT RIGHT NOW: "Everyone is talking about magic, big characters and competition. We've ensured our upcoming slate has strong representation from these three trends."
TCB Media Rights MD Paul Heaney
RECENT ACQUISITIONS:World's Most Extreme (produced by Arrow Media, 6 x 60 minutes); Age Gap Love (Nine Lives Media/GME, 1 x 60 minutes); Handsome Devils (Britespark Films with Argonon International, 10 x 60 minutes);
Ainsley Eats the Streets (Snap TV, 10 x 60 minutes); Inquisition (Like A Shot Entertainment, 4 x 60 minutes); Treblinka: Inside Hitler's Secret Death Camp (Furneaux Edgar/GME, 1 x 60 minutes or 1 x 90 minutes); Flying Blind (Arrow Media, 1 x 60 minutes); Hercules The Human Bear (Middlechild Productions, 1 x 60 minutes).
WHAT HE'S LOOKING FOR: "Factual and fact ent series that can hold a broad audience, as much volume as we can get and the ability to return as series. The CJZ catalog deal pretty much sums up what TCB is looking for – vibrant, well made, relevant series."
WHAT'S HOT RIGHT NOW: "Strong empathy shock docs, countdown series, food, lifestyle shows with 'grunt,' the whole 'unexplained' area, pop science and engineering, believable characters, and shows based around real situations that viewers can resonate with."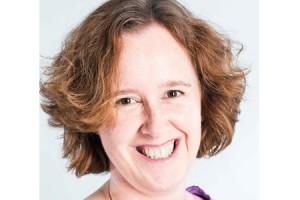 Zodiak Rights head of factual acquisitions Emily Elisha
RECENT ACQUISITIONS: 4 Babies a Second (Pernel Media for Voyage ,10 x 60 minutes); Bam's Badass  Gameshow (6 x 30 minutes plus format for TBS); The Day They Dropped the Bomb (Finestripe Productions,1 x 60 minutes ); Surviving the Tsunami (Minnow Films ,1 x 60 minutes).
WHAT SHE'S LOOKING FOR: "Factual entertainment series with an unusual slant and/or unique purpose. There is some interesting crossover happening from the more traditional specialist factual fields in this space and it helps if it has a real sense of purpose to it. Supervet from Blast! Films for Channel 4 is a good example.
"Series in the lifestyle and ob-docs space are always interesting for us; the trend is definitely towards the warm and fun but that doesn't mean they can't be edgy too. Marketable one-off docs which can punch through the schedule are always very sought after. RDF Television is producing 100 Year Old Drivers for ITV1 – you can already imagine the characters that might get featured just from the title."
WHAT'S HOT RIGHT NOW: "Lifestyle formats that can be remade at a local level and which can use on-screen talent from the original along with new domestic talent. Character-driven series continue to be very popular, especially where there is volume of episodes and a track record in the ratings (for example, Zodiak USA's Hardcore Pawn for TruTV).
"We are also seeing a trend towards female-skewing series of this ilk and not least because of the continued roll-out and rise of new channels targeting this demo such as Lifetime, TLC International and ITV's upcoming Be channel."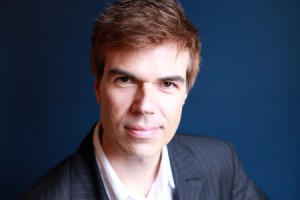 GRB Entertainment senior VP of international Mike Lolato
RECENT ACQUISITIONS: King of Thrones (Magilla Entertainment for Destination America, 6 x 60 minutes); When Ghosts Attack (Sirens Media for Destination America, 8 x 60 minutes); Killer Legends (Gigantic Pictures, 2 x 60 minutes); Recipe Rehab (Litton Entertainment, 26 x 30 minutes).
WHAT HE'S LOOKING FOR: "We are always on the lookout for great factual and docuseries as well as crime programs – we have incredible success in these genres and buyers are constantly coming back to see what we have that is new.
"We have recently moved into scripted programs with Tyler Perry's drama series The Haves and the Have Nots and his comedy Love Thy Neighbor and with these successes we now have our eyes open for new scripted programs, both dramas and comedies. We are also on the lookout for programs on tech toys, technology and science as there is a resurgence of interest in these genres."
WHAT'S HOT RIGHT NOW: "Wildlife, food competition, tech and science, and anything with motors – cars, motorcycles, airplanes."
This article appears in the March/April 2014 edition of realscreen magazine, which publishes later this week. Not a subscriber? Click here for more information.