A lot can happen in five years.
Witness the changes that have occurred since 2009 to what is one of the world's most successful and remarkable TV channel businesses – Discovery Networks International (DNI).
There was the roll-out of female-skewed channel TLC, beginning in Norway in March 2010 and followed later that year by Asia Pacific; the acquisition of UK producer betty in 2011; the purchase of Italy's Switchover Media in 2012; buying the SBS Nordic operations of ProSiebenSat.1 Group, including 12 free-to-air television networks, and most recently, the acquisition of a controlling stake in sports provider Eurosport International.
These are just some of the highlights as DNI celebrates 25 years of business, an operation that began with the launch of Discovery Channel in the UK and Scandinavia in 1989.
But the biggest change of all is that DNI is now responsible for around 50% of Discovery's total revenue, a figure that is only likely to get bigger in the future.
"Once the Eurosport deal is finalized, from a revenue point of view, the next financial year could be the first time when our international revenues are bigger than our U.S. revenues," says Mark Hollinger, a 24-year Discovery veteran who stands down this June as president and CEO of DNI.
He adds: "Going back 15 years I remember [Discovery founder] John Hendricks saying: 'There'll be a day when we make more money from outside the U.S. than we do in the U.S.'
"The number of acquisitions we've completed in the last couple of years has helped us reach the position we're in today."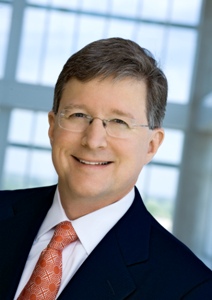 Making predictions in such a fast-changing market as global TV is fraught with danger, but Hollinger's guess is that in five years' time the breakdown between domestic and international revenues is likely to be around 40/60 in favor of international.
His successor, JB Perrette, who joined Discovery from NBCUniversal two and a half years ago, puts it like this: "We have the best platform business in the media business. Our top franchises and brands are distributed in more markets than anyone else's."
Size Matters
DNI says it reaches more than 1.6 billion cumulative subscribers in 224 countries and territories; other than the flagship Discovery Channel, DNI distributes 46 international television brands, including Animal Planet, TLC, Discovery Travel & Living, Discovery Home & Health, Discovery Real Time, DMAX, Discovery Science, Discovery World, Discovery HD, Discovery Historia, Discovery History, Discovery Turbo, Fatafeat, and Investigation Discovery (ID).
Discovery's Western European operation, based at a state-of-the-art business park in West London, embraces 17 factual and entertainment brands. Its European footprint reaches 331 million cumulative subscribers in 30 countries and territories across the continent, including the UK, Italy, Germany, Norway and the Netherlands.
The UK, where Discovery employs close to 1,000 staff, is the company's most important outpost outside its Silver Spring HQ, near Washington DC.
"The last five years in this region have been about building scale," says Dee Forbes, president and managing director of Discovery Networks Western Europe.
"Traditionally we'd been a reasonably sized channel brand on pay-TV platforms, but in many markets in Western Europe pay-TV has hit a plateau.
"In places like Spain and Italy, we felt there's not a lot happening, so let's look at free-to-air there."
In the UK, Europe's most dynamic TV market, Discovery runs 11 channels (compared with 13 in the U.S.) including free-to-air network Quest.
Discovery Channel itself remains Britain's most popular factual channel; the company says it registered double-digit growth last year.
Says Forbes: "We've looked at each market on its merits and asked if it is sensible for the business. Obviously when you go free-to-air you've got to ride the ad market.
"The ad market has been incredibly tough worldwide since 2009. We have seen incredible growth because our audience has grown. Western Europe last year grew audiences by 48% and, within that, every single market grew. On the back of that, advertising increased substantially. We've bucked the trend of the downward market everywhere."
Discovery Communications president and CEO David Zaslav likes to describe Western Europe as "the new emerging market" because fragile economies are finally emerging from recession.
There have, however, been setbacks. In Spain, the decision to put DTT licenses on old is not helping DNI's activities there, while in more protectionist markets like France, Discovery wants to increase the number of channels it runs beyond the present two.
Securing distribution for TLC on European platforms is a priority. TLC made its UK debut last year on the Sky and Virgin EPGs. The move boosted the channel's distribution to 329 million households in 167 markets, according to Discovery.
For a firm that takes scale seriously, the roll-out of TLC continues. A free-to-air launch is planned in Germany this April while DNI is eyeing up Belgium and France for other potential deals.
Overall "in every one of our five regions there are dynamic opportunities for expansion," insists Hollinger. "Clearly free-to-air has driven a lot of growth in Western Europe, but the big pay channels are still doing well for us. We are proud of our dual revenue stream model.
"In Scandinavia, a quarter of our revenue is affiliate revenue following the SBS deal, which is a different category from free-to-air in Italy or the UK where our free-to-air channels only have ad revenue income."
Hollinger explains that having bought the ProSiebenSat.1 Nordic channels, Discovery enjoys the kind of market share (in the 40% range) in Norway unthinkable before the acquisition. This provides new opportunities for cross-promotion for all its assets there.
"As we have demonstrated over the past several years, we are highly selective when pursuing external assets but both of these businesses expand our portfolio and deepen our footprint across Western Europe, which has some of the most well-penetrated and stable cable TV markets in the world," says Zaslav of the SBS deal and the move to acquire majority control of Eurosport.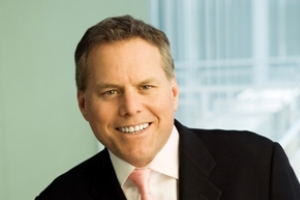 "Discovery's boots on the ground and local expertise in many markets around the world allow us to be savvy and opportunistic when a media asset becomes available."
Hollinger sees "good organic growth in pay-TV" in Russia and Africa, while in the Middle East free-to-air is more of an opportunity.
In Latin America, where Discovery Kids remains a key part of the DNI portfolio, the outgoing CEO again identifies an uptick in pay-TV, citing Brazil, Mexico, Colombia, Argentina and Chile. Free-to-air, however, is yet to gain traction because digital terrestrial remains in the starting block.
As for Asia Pacific, Hollinger says that "in India, pay-TV is becoming more digitized. It is the only market in the world where the government has mandated that cable move from analog to digital, which means that potentially we can run eight or nine channels there."
Japan remains "under-penetrated." Discovery has two Japanese channels but wants more. China, meanwhile, continues to present big regulatory challenges despite its "huge potential."
Content Drives DNI
What all these channels have in common is an insatiable demand for content. The times are long
gone when Discovery was known primarily for its natural history documentaries, although the annual 'Shark Week,' first broadcast in 1987, remains a marketing pivot.
"There was a time when people thought Discovery was about the 'Voice of God' documentary," says Forbes. "Therefore you had to be over 50 to watch Discovery. That's not the case anymore. Our content has become more factual entertainment alongside some great natural history, of course."
In fact, in Western Europe the average age of a viewer is understood to be 42.
Male audiences continue to dominate regardless of the success of TLC and segments of the schedule dedicated to OWN (the Oprah Winfrey Network).
It is perhaps overstating the obvious, but one factor driving DNI's growth is what Andrew Shaw, who runs UK independent Attaboy TV, makers of auto show Wheeler Dealers, sees as the firm's apparent sixth sense for what turns on its viewers.
"They know what works for their audience," he says. "They invest heavily in finding the best ideas and working with great partners that deliver consistent results."
Shaw adds: "Discovery does its own research and we look at it all the time. We constantly reinvent, tweak and improve Wheeler Dealers and are always finding ways to up the quality."
Wheeler Dealers is now in its 11th season – the 100th show airs this year – and is a global hit for Discovery. "Working with Discovery is a collaborative process in which we are all working to make the best show possible," says Shaw.
Discovery has embraced factual entertainment vigorously and tapped the UK's talent for creating winning shows.
"DNI's UK production hub was established in 2011. We recognized that the UK has a track record for innovation and creativity in factual content and we wanted to tap into that creative brain power," says Luis Silberwasser, executive vice president and chief content officer at DNI.
From its London location, Discovery develops and produces up to 200 hours of programming a year, with the team, led by creative director and head of production and development Julian Bellamy, working with more than 70 UK indies.
To date, hits include series from both the factual and lifestyle genres, such as Breaking Magic, You Have Been Warned, Naked and Marooned with Ed Stafford (pictured), The Unexplained Files, Extreme Beauty Disasters and My Naked Secret.
DNI also has program-making centers in Miami and Singapore, serving Latin America and Asia Pacific respectively.
"We have talented local production teams in many of our markets – for example, in Milan and Sao Paulo," says Silberwasser. "Creativity can come from any corner of the globe and we have fantastic production partners on every major continent.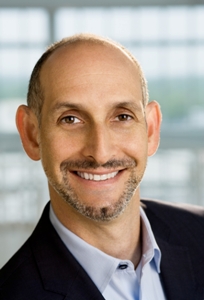 "We're also creating new genres or finding ways to fuse existing ones," he adds. "For example, we're enjoying a lot of success with our take on pop-science meets magic or paranormal with returning series such as Breaking Magic and The Unexplained Files, and upcoming new series The Mind Control Freaks."
Looking Forward
The move into sport, courtesy of the Eurosport International acquisition, represents an attempt to help secure DNI in the years ahead as people's viewing habits rely less on linear models.
"One of the foundations of pay-TV is sport," says Hollinger. "Hopefully sport is a way to help future-proof what we do. Live sport is PVR-proof.
"We have a lot to learn about sport. Our investment in Eurosport is very strategic."
Zaslav adds: "Discovery has a strong and supportive culture where taking risks is
encouraged and celebrated.
"We talk about that internally all the time to our employees around the world. Take big
swings. Take risks."
But as the online world continues to evolve, DNI will inevitably face new challenges.
"The biggest challenge is uncertainty but at the same time that's a given," reckons Forbes. "The world we're in is changing every single day.
"For us, we have to figure out the consumer journey. Where are our viewers going to watch our content? Is it on a mobile, a tablet or on air? It's all those things. We're working very hard on nderstanding that better and ensuring that viewers can see us on all those places. Figuring that out is a challenge, but we're in a good place on that."
Hollinger is confident that the basis of DNI's core business is not facing extinction.
"Channels will continue to exist because they are a very effective economic model," he points out. "We are able to produce consistent, high-quality original content because not every show has to pay for itself.
"On-demand is more like the Hollywood studios model, although with Netflix, most of their content people have paid for before," he adds.
Prior to being appointed Hollinger's successor, JB Perrette was Discovery's chief digital officer. In this role, he was responsible for launching online video networks Animalist and TestTube, featuring short-form content.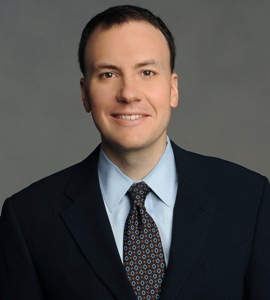 "Digital will continue to be important in my new job," he says. "We need to marry our TV audiences with our online brands. This is a lot harder than it looks."
He adds: "As primarily a pay-TV company, we want to do things that make our content accessible on different platforms while at the same time supporting the pay-TV
business model."
So as the pace of change continues to accelerate, it's difficult to predict what other big swings will be taken by the company, and how those swings will impact its structure and its way of doing business. But one thing is for certain. As DNI looks back on its achievements these past 25 years it is hard to disagree with the verdict of Perrette. Quite simply, he says, "the results speak for themselves."