Discovery Communications has moved Eileen O'Neill (pictured) to the newly created position of global group president of Discovery Studios, in a shake-up that sees Marjorie Kaplan become the interim head of U.S. net Discovery Channel.
In a newly expanded role, O'Neill will oversee all of the internal facilities and creative talent of Discovery Studios, including managing the company's in-house production units, as well as the prodcos Betty and Raw. She will also serve on the board of directors of All3Media once Discovery's acquisition of the company has completed.
In making the move, O'Neill steps down from her role as group president of Discovery Channel, Science Channel and Velocity.
In a statement, CEO David Zaslav said that Discovery Communications has been "focused on strengthening our in-house studio capabilities, acquiring more IP across new genres and formats, and bringing some of the world's top production houses into our company.
"Eileen is one of the very best we have at Discovery," he added. "In this new role, she will accelerate the growth, output and development of our production engines, and oversee the strategy and investment in new programming, new content creators, new categories and new technologies."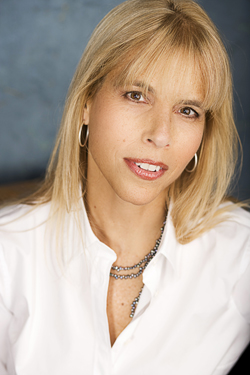 Carlsen Resources founder and CEO Ann Carlsen has been appointed to begin a search, effective immediately, for Discovery Channel's next leader. In the interim, Marjorie Kaplan (pictured, right) – the group president of TLC and Animal Planet – will serve as Discovery Channel's interim head.
The news comes after a reshuffle in February which saw control of TLC moved from O'Neill's portfolio and given to Kaplan. In its place, O'Neill took control of Science Channel and Velocity.
There is no word yet as to who will assume O'Neill's vacated control of Science and Velocity, but for an interim period, Science Channel GM Rita Mullin will report directly to Zaslav, while Velocity GM Bob Scanlon will report to Edward Sabin, who continues in his role as chief operating officer of Discovery Channel, TLC, Science and Velocity.
In her new Discovery Studios role, O'Neill will report to Bruce Campbell, who continues his oversight of the Discovery Studios Group in his role as Discovery Communications' chief development and digital media officer and general counsel.
Meanwhile, Discovery Communications' executive VP Lee Bartlett – who currently leads Discovery Studios under his portfolio – will continue to oversee the company's global Business Affairs group as well as Discovery Consumer Products, Program Sales, Private Networks, Footage Sales and Discovery Music Source, also reporting to Campbell.
Bartlett will also continue to serve on the board of directors of Betty, Raw and All3Media, once the takeover of the latter has closed.