As the Venice International Film Festival kicks off today (August 27), director Ron Mann talks to realscreen about his documentary on influential American filmmaker Robert Altman.
When Ron Mann decided to make a film about director Robert Altman he knew what type of film he did not want to make: a standard, talking-head, TV biography.
The Canadian documentarian first came up with the idea to make a documentary about the late M*A*S*H, Nashville and Short Cuts director (pictured above, right, with actor Shelley Duvall) after reading Mitch Zuckoff's oral history of his life and career. He phoned the author to inquire about the films rights.
"He said if you want to make a film about Robert Altman you've got to talk to Kathryn Altman," Mann said in an interview with realscreen. "And I thought, well that was the end of that."
In 2011, Mann found out Altman's widow was scheduled to attend a retrospective of the late director's films and TV at the Torino Film Festival, so he flew to Italy and convinced her to let him make a movie about Altman's life and work.
"I made a promise to Kathryn that I wouldn't fuck up and that promise kept me up in the middle of the night for two years," he explains. "It's a tremendous responsibility to represent someone else's art. She asked me, 'what are you going to do?' And I said I don't know."
Mann felt a traditional approach did not befit a director whose counter-cultural sensibility and non-traditional methods had influenced him during his formative years in the 1970s. Altman's willingness to improvise dialogue and experiment with sound recording and film exposure techniques in such films as McCabe & Mrs. Miller and 3 Women made him a celebrated iconoclast in the 1970s but also a dicey commercial proposition in the 1980s, before The Player rejuvenated his career in the 1990s.
Prior to his death in 2006 at 81, Altman donated his personal archives to the University of Michigan in Ann Arbor (the UCLA Film & Television Archive has his films), including detailed records of his schedules, press interviews and appearances at colleges, universities and film festivals.
After spending six weeks in Ann Arbor researching the archive and tracking down roughly 400 hours of footage of Altman's public talks and interviews, Mann decided to create a first-person narrative account of the director's life, spanning his early days making industrial films in Kansas City to his TV work and influential film career.
Although Mann (pictured below) says everyone he interviewed had a story about the director, he limited the voices in the doc to Altman and his family, and structured the narrative around short clips of actors such as Lily Tomlin, Keith Carradine, Robin Williams and Elliott Gould, answering the question, "What does the word Altman-esque mean to you?"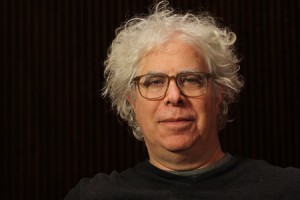 Produced by Mann's Sphinx Productions, Altman premiered in the United States on cable channel Epix (TMN and Movie Central backed the film in Canada) earlier this month. The film will screen at the 71st Venice International Film Festival next week, ahead of a theatrical roll-out in Canada, Europe and Asia.
The film will also tour independent cinemas in the United States this fall along with an exhibit that includes Altman's little-seen shorts and film posters.
On December 3, the Museum of Modern Art will present a complete career retrospective comprising 44 programs, including the director's TV movies, music videos, industrial shorts and documentary pieces.
Why did you decide to tell the story in Altman's voice, versus interviews with his collaborators?
I didn't want to make a conventional film about an unconventional filmmaker. Traditional television documentaries are people rehashing old stories and I felt it would be more truthful and more intimate if Bob told his story in the first person. One movie that I had seen and liked was Wim Wenders' Pina, but I thought wouldn't it have been much better if I heard from Pina Bausch about her work? That made me think about having Bob tell his story in his own words.
What do you like about Altman's approach to filmmaking?
None of his films were alike. We talk about Bob in terms of his ensemble filmmaking but that doesn't explain Secret Honor. He was completely erratic and radical. He had a countercultural appeal for me growing up. I admired his love of working. And he was so productive. He started off in industrial films and there were over 65 films he made for the Calvin Company and hundreds of hours of television and almost 40 feature films. He had a disdain for the status quo. His films are handmade. They're not perfect. Bob portrayed things as they really are.
Do you see a relationship between his style and documentary?
Absolutely. His push for naturalism, which got him fired every five minutes in television. He was after truthful human behavior and he had an amazing ability to cast people who weren't actors. In California Split, he hired recovering addicts to play background people. There was an authenticity that he was after. His use of overlapping dialogue is another example.
He created a family atmosphere on the set, which is why his casts and crews loved him. This is a radical way of making films. Hollywood was very compartmentalized, but he allowed actors to go off script and he was spontaneous. He didn't plan his day. He didn't do storyboards. He wanted to be surprised. That is very documentary.
Why not include anecdotes or insight from the actors he worked with?
The film is structured around my asking each of Bob's actors one question, which is to define "Altman-esque." There are so many entry points to Bob and you can see him in so many different lights. It's like looking through a prism.
I asked one question and everyone thought I was kidding. They just wanted to talk about Bob and I did have longer interviews with them, but I told them from the beginning I was there for one question. Epix thought I'd absolutely lost my mind.
Did the network push back against your approach?
I had complete autonomy over the film. Kathryn trusted me to make the film I wanted to make. I insisted I would be able to make my film when I signed up with the U.S. broadcaster [Epix]. Bob said if anybody wanted to interfere with his films he would go out and burn the negative. They were pissed, but I didn't want this film to look like an 'American Masters' film. It's impressionistic and lyrical.
The important message was Bob was about heroic, independent filmmaking that stands in contrast to Hollywood's addiction to making nothing but sequels and comic book superheroes. That's an important lesson. Film schools teach filmmakers to write scripts where there has to be a car chase on page 10 and an explosion on page 15. Bob disdained stories and happy endings.
Whether it's David Gordon Green, Richard Linklater or Paul Thomas Anderson, they will tell you Bob made it possible to make the type of films they are making. It's a relay race and people today are picking up the torch.
Watch the trailer for Altman below:
Altman screens during the Venice International Film Festival at Sala Casino on Monday, September 1 at 11:30 a.m. and 7:15 p.m., and on Tuesday, September 2 at 11 p.m.