American University scholar Patricia Aufderheide says the results of a new survey suggest that a majority of documentarians not only understand but also employ fair use – the exceptions to copyright law that allow for limited uses of protected content.
In 2005, the creation of the Documentary Filmmakers' Statement of Best Practices in Fair Use was instrumental in clarifying the circumstances in which documentarians could use copyright-protected content for their work.
The aim of the report – led by Aufderheide (pictured) and her American University colleague Peter Jaszi – was to illuminate certain scenarios that allowed documentarians to use copyrighted material while bypassing lengthy clearance processes. Among the examples given were using copyrighted material as the object of social, political or cultural critique – such as providing commentary of a contemporary film clip - or quoting copyrighted works to illustrate an argument.
Since the statement was published, noteworthy strides have been made. In 2010, for example, the U.S. Copyright Office made an exemption to the Digital Millennium Copyright Act allowing documentary filmmakers to rip footage from DVDs and streaming video to use in their own work – a major coup for fair use advocates.
But even with such allowances in place, the problem of ascertaining how much documentarians know and understand about fair use remains. Are filmmakers still intimidated to use fair use? Do gatekeepers such as insurers and broadcasters even recognize it?
Nine years after the statement's publication, the results of a recent survey of 489 documentary filmmakers are shedding light on the field, revealing that the majority of them not only understand the statement and fair use policies, but also employ it in their work.
According to the survey – conducted by Aufderheide and Aram Sinnreich (pictured below), an assistant professor at Rutgers University – 70% of surveyed documentarians say they have a "good" or "excellent" understanding of fair use, and 60% recently used it in a production. Perhaps most striking is that 95% of respondents say they have never had a problem with a broadcaster accepting fair use, with a lawyer's letter; and 99% say they have never had a problem with insurance, with a lawyer's letter.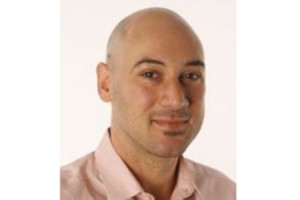 "The statement said, 'Look, this is what your peers think is okay.' But the survey now says, 'This is what your peers are actually doing,'" explains Aufderheide in an interview with realscreen ahead of a presentation unveiling the survey results at the International Documentary Association's (IDA) 'Getting Real' conference this week.
"They're not finding any problems when they go to broadcasters or insurers and they are –overwhelmingly and in the majority – very confident in fair use," she adds. "So what it says is that this is now the mainstream, and that could be big news to a lot of people."
Aufderheide conducted the survey this past July, and collected her sample by reaching out to filmmaking forums and communities such as The D-Word, Doculink and the IDA. The researcher – who co-directs the American University's Center for Media & Social Impact – says she pursued the survey after asking herself, "What kind of evidence do we have other than anecdotal that this method works?"
"The [statement] was an experiment. It was the first time we tried to create an industry document that looked like this," she says. "Obviously it's a non-legal document, and there were some questions among the doc filmmakers – and us – as to whether this is really going to make a difference. Anecdotally we've heard a lot of stories that it has… but we had no authoritative, industry-wide information for documentarians."
She says she was surprised by the findings, and adds that what's critical about the numbers is that a cultural shift seems to be taking place around fair use. Filmmakers are accelerating the clearance process for their work, and taking on projects they would have otherwise avoided because of copyright concerns.
"But it's also at the level of broadcasters who now have a much better understanding of the risk level of fair use," says Aufderheide. "And very critically, it's at the level of insurers who now insure against fair use claims. And there are many more lawyers who are familiar with today's laws and the terms of the statement and they're able to help filmmakers, too."
Still, one nagging concern remains. The results showed that when filmmakers changed their work due to copyright reasons, it was usually due to non-fair use issues, but the times when projects were changed, it was because filmmakers were still wary of the clearance risks.
To combat such preemptive measures, Aufderheide says education about the level of change is crucial in the fair use campaign. At the IDA conference, the scholar – who will also present a study showing more diversity among docs on public television than cable – hopes to convince attendees that if documentarians realize how often their peers are using fair use, they will be open to employing it themselves.
"Having festivals and conferences and conventions showcase this information helps both filmmakers and their gatekeepers understand how the field has changed and what the real levels of risk are," says Aufderheide.