BBC Worldwide (BBCWW) has secured the international rights to 150-minute HBO concert film On the Run, the Paris leg of the first collaborative tour between married pop stars Beyoncé and Jay Z.
Directed by sometime Beyoncé music video director Jonas Åkerlund, the two-and-a-half hour show features performances of more than 40 songs by the pair, a special appearance by Nicki Minaj, 15 costume changes and footage projected by on-stage screens.
BBCWW owns the global rights to all territories excluding North America, France and Australia.
Sticking with music, BBC Worldwide has also sold the 8 x 60-minute HBO series Foo Fighters Sonic Highways to more than 45 territories.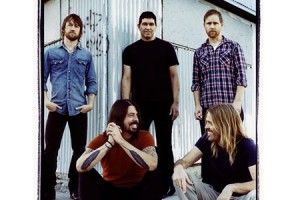 Produced by Roswell Films and Therapy Content in association with Worldwide Pants, and directed by Foo Fighters principal Dave Grohl, the series follows the band (pictured, right) as it records its new Sonic Highways album in numerous studios across North America.
Networks that have purchased Sonic Highways include the UK's BBC4, HBO Canada, Denmark's DR3, Belgium's OP12, Finland's YLE, Norway's NRK2, Australia's Nine and Foxtel, New Zealand's The Edge, Japan's WOWOW and Spain's Canal+.
HBO debuts the series in the U.S. on October 17, and each episode of Sonic Highways will be available to the remaining territories immediately after its U.S. airing. Grohl and John Ramsay serve as executive producers for Roswell Films, while James A. Rota is representing Therapy Content in the same role.