BBC 'Storyville' editor Nick Fraser (pictured) tells realscreen his plans to launch a global platform that will provide under-served audiences with blue-chip documentaries.
British public broadcaster the BBC and Danish pubcaster DR TV are undertaking an ambitious plan to bring documentaries to under-served audiences in Africa, Asia, the Middle East and Latin America annually.
The proposed 'Storyville Global' initiative – building upon the name of the UK pubcaster's strand for international docs – will see 20 films per year being provided free-of-charge to pubcasters in developing territories, including Bhutan, Brazil, Burundi, Colombia, Jordan, Lebanon, Mongolia, Nigeria, Palestine and Tanzania, as well as to Iran, via BBC Persian Television.
The scheme, launching in January, is being overseen by Nick Fraser, series editor of BBC 'Storyville', with support from DR TV's head of documentaries Mette Hoffmann Meyer.
"Documentaries perform startlingly well on BBC World News," Fraser tells realscreen. "We're talking about audiences per screening of up to 40 million. So our idea is to take films where we can secure a package of rights and put them on a global platform, to find space for them in countries that have no experience of showing documentaries – and in many cases, have no money to buy them."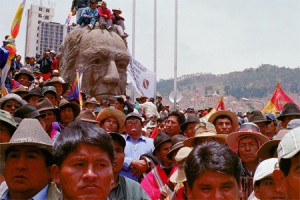 The partners will target older documentaries that are on to their second or third windows – Fraser offers Rodrigo Vazquez's 2007 film Looking for the Revolution (pictured, left) and Weijun Chen's 2008 doc The Biggest Chinese Restaurant in the World as examples – and will pay roughly US$10,000 to $15,000 to acquire them, cutting them down to 47 minutes in length.
The films will air through the BBC World News platform, via the Why Foundation, with financial support coming from private donors. With regards to the latter, Fraser says that assistance from Impact Partners' exec director and co-founder Dan Cogan has been invaluable.
"His guidance basically led us to backers in North America who provided start-up money and we couldn't have done it without them, but we need long-term reliable money," Fraser explains.
Funding for the first year has been secured, but more will be needed for subsequent years. "The whole thing is not expensive," Fraser offers. "The cost per annum is, in the best of worlds – and we're not even working with that right now – about $1 million. It's very achievable."
He adds that the partners are also being pragmatic about the fact that regimes in some of the countries might ban certain documentaries from being shown. As long as the pubcasters commit to showing the bulk of the films – say, 16 or 17 out of the 20 – 'Storyville Global' will allow some latitude.
"If they can't show some of the films, that's fine, as long as they show most of them," Fraser says. "We're not being dictatorial about taking every one. We've got to be realistic about that."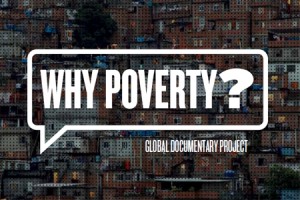 In tandem with 'Storyville Global', Fraser also reveals that the next major 'Why' project of curated docs – following 2007′s 'Why Democracy?' and 2012′s 'Why Poverty?' (pictured, right) – will be 'Why Slavery?'
The project is still in its infancy, but Fraser, Hoffmann Meyer, Why Foundation CEO Christoffer Guldbrandsen and other members of the team will be meeting with filmmakers at IDFA in Amsterdam and other European fall festivals to hear pitches.
"The idea that there could not be a slave anywhere in the world in five years' time, or in 25 years' time, which is taken very seriously by people, is very appealing to me," Fraser says. "That's what the films will be about – about people trying to get rid of slavery, or how they could be gotten out of slavery."
He adds that all of the docs commissioned for 'Slavery?' will also air on 'Storyville Global.'
"I always believed that documentaries shouldn't be restricted to the elite; they're not for the select few, they're for anyone to enjoy. We should have a system of reliably distributing documentaries all over the world – that's the dream."
This article first appeared in the current November/December 2014 issue of realscreen magazine. Not a subscriber? Click here for more information.