In the second installment of realscreen's Forum report, we bring you coverage of five of the nine Central Pitches presented on day two (November 25) of the IDFA Forum (pictured).
A war-torn family, a war photographer, a troubled chef and four very troubled high school drop-outs all figured in a batch of Central Pitch projects in which each one was heavier than the last. It fell, ultimately, to a pitch from the Moderator's Hat selection – a wild card team selected randomly from the audience – to punctuate the sober tone with a spirited presentation about polyamory that got the entire round-table talking.
Here, below, are the five pitches from day two: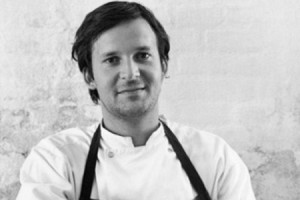 NOMA My Perfect Storm: a film about René Redzepi
Director: Pierre Deschamps
Production budget: €402,100 (US$500,800; some financing already in place from ARD/SWR, Jour2Fête, Good Rolling Films)
Still needed: €67,000
Status: in production
IDFA logline: "With automatic access to genius, Redzepi (pictured, left) plays with wilderness and interprets a forgotten edible world into a language we all understand. A journey into his mind begins with an epiphany."
Pierre Deschamps' self-described "culinary fairy tale" on René Redzepi was less about the Danish chef's Michelin star-winning restaurant Noma and more about his turbulent rise to fame. The film's "ugly duckling" storyline follows Redzepi from humble beginnings as a social and culinary outcast to the immense success of Noma, which has been voted the world's best restaurant four times. Deschamps' trailer showed Redzepi speaking candidly about the industry, and also addressing a troubling year in his career, when a food poisoning incident almost cost him his business. The team has begun editing and is looking for completion funding.
Barbara Truyen, commissioner for Dutch broadcaster VPRO, was the first to comment on the project, saying she was surprised because she found the written statement very intellectual, "but when I see it, it seems to be a human being just like you and me, which is nice."
Truyen noted, though, that it appeared the chef was being put on a pedestal and asked if the film would air any "dirty laundry" as well, to which Deschamps assured there would be situations in the film which aren't comfortable.
"He has a temper. So we're showing it, but we're trying to do it in a clever way," explained the director.
TVO's Naomi Boxer said the Canadian broadcaster is on the look-out for more social issue docs with a slant towards current affairs, but was impressed by Noma's broader human story and was interested in talking further.
Similarly, the CBC's Catherine Olsen also said Noma wasn't the kind of film she would normally program, but she was intrigued by the complexity of the character and wanted to see more material.
Meanwhile, Fabio Mancini of Italian broadcaster Rai said there were numerous programs about food in Italy – "Too much," he quipped – but it would be interesting to show the dark side of the kitchen.
Perhaps the most controversial remarks came from Nick Fraser of the BBC, who wondered what differentiated Noma from other docs about fashion designers and high-end elitist cooks.
"What I would like to know is – and this applies to all films about fashion – what in the end, if I watch this film, do I take away from it?" he asked. "Is there anything more in the film?"
When Deschamps asked what he meant, the commissioner replied, "The fact that you can't answer the question proves my point in a way," prompting a number of others to say Fraser was being unfair.
"It was a really literal question," explained the BBC commissioner. "There's this sensitive guy who complains about all the right things, who makes beautiful-looking food which is amply and accessibly illustrated and what do I think at the end except, 'Oh, I've just seen a man who makes beautiful food.' It's the same as fashion."
Almost out of time, Deschamps fiercely defended his project, saying, "I think it's much more than that. It's an inspiration for a lot of people. This guy comes from nowhere and suddenly he's going to create something much more than food. He's going to revolutionize this restaurant…It's not just making food, it's giving a new sense."
ON THE BORDER OF PARADISE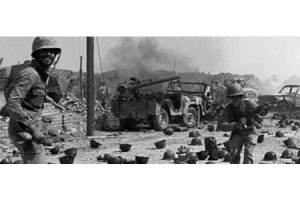 Director: Maryam Ebrahimi
Production budget: €238,400 (some financing in place from the Swedish Film Institute and Swedish Arts Grants Committee)
Still needed: €163,000
Status: starting production
IDFA logline: "Photographer Saeed Sadeghi documented the entire Gulf War. To lure young Iranians into combat, the Iranian government used his pictures to implement the myth of a holy war and martyrdom."
Nima Sarvestani – fresh from an International Emmy win the evening before for his documentary No Burqas Behind Bars – was arguably the most relaxed producer making a Central Pitch during the entire Forum, having made four such presentations in the past. He pitched without the film's director Maryam Ebrahimi, who was in Los Angeles representing the team at the Emmys.
Their current project, On the Border of Paradise (pictured, right) – revealed in a tense, poignant trailer – once again revisits the Middle East, this time focusing on photographer Saeed Sadeghi, whose photographs during the First Persian Gulf War between Iran and Iraq in the 1980s were used as propaganda to lure young men into combat. The impetus behind the project stems from Sadeghi's guilt at what his images were used for, and the film will see him revisiting the places and people he photographed decades ago.
The project – which is halfway through production and set to be released in October – was met with a positive response from virtually all commissioners, though questions were raised on how the material would connect to current affairs.
YLE's Erkko Lyytinen said, "There's a cinematic style which is just amazing. I just love this kind of story. Of course, we are supporting you as much as we can."
Claire Aguilar of ITVS, who previously worked with the team on their film I Was Worth 50 Sheep, said the project had a lot of potential: "I think it's an interesting change of focus – it's more of a retrospective look through the photographer – and I'd like to hear more about your techniques."
Meanwhile, Sundance's Tabitha Jackson noted the craft of the project was striking, particularly for "the resonance with what's going on today around the world and in my home country [of England]: young people seeing images of ISIS and going to Syria."
The current affairs connection was also brought up by NRK's Tore Tomter, who asked Sarvestani if and how he would connect the project to ISIS.
"We are not going to talk about ISIS at all in this film," said Sarvestani. "But I think when you see the film, [you] are going to understand the situation and the present situation in the Middle East… You'll recognize the situation with ISIS, but very deeply. Not on the surface."
Elsewhere, context was an issue for the BBC's Fraser, who said Sarvestani was making a mistake if he didn't fully explain the history of the war between Iran and Iraq.
"I thought your trailer was terrific but I think you have to compromise a bit," he said.
Catherine Olsen also had questions about the film, inquiring about what other voices would be included.
"Because one of my reactions – besides to the brilliant cinematography – was I found I was responding to him and the voices of Iranians in a different way," explained Olsen. "It was very personal and I was able to identify with this man. I see this as an entrée into understanding the psychology of other Iranians today as well. So I was wondering what other voices we are going to hear from."
Finally, Jason Spingarn-Koff of The New York Times's Op-Docs division echoed the table's questions about the film's present relevance, asking how Sarvestani would handle the passage of time.
"Will there be some explicit references to the broader context today?" he asked. "If there was some kind of takeaway… that would be very interesting to The Times's audience."
REBELS
Director: Kari Anne Moe
Production budget: €559,800 (some financing already in place from the Norwegian Film Institute, Fritt Ord, Norwegian Arts Council and Board of Education [Tryg] Fond)
Still needed: €240,500
Status: development/research
IDFA logline: "A group of school dropouts are given a new chance to get back on track. Will they take it, or will their old life grab them back?"
In Rebels, Kari Anne Moe – who previously directed Bravehearts – shifts her lens to the education crisis in Norway, where one in three people between the ages of 18 and 24 drops out before completing high school. In Rebels, she profiles four such youth who have been given a second chance at economic mobility through a course called The Rebelproject.
A high-impact trailer helped the director's cause, profiling each of the film's four characters and the teachers that aim to help them. Moe said her goal with the film is to distance audiences from the statistics and hear from the youth themselves about what compelled them to leave school.
Opening the comments was YLE's Jenny Westergard, who has already promised to support Rebels because of her trust in Moe, whom she described as having "an extremely good way of treating young people and the braveness to be there when it gets tough. I admire her."
ZDF/ARTE's Sabine Bubeck-Paaz, however, was more cautious about the project. "To be honest I feel very, very helpless when I see these films, and I think the discussion should start with helping these children much earlier… It's great, it's interesting, but the outreach context…has to go into a different direction."
Addressing the issue, Moe agreed with Bubeck-Paaz's point but said it was only at this age that youth are "in a situation where they can actually say something about why things became this way."
Daniel Pynnönen of Swedish Educational Broadcasting, however, disagreed with Bubeck-Paaz, saying that he "couldn't see anything more important" and that Rebels may have a Swedish partner in him.
Similarly, BRITDOC's Sandra Whipham applauded the "incredibly strong trailer" and project for revealing a hidden issue that's not seen a lot in the UK. She added that Good Pitch Europe would be coming to the Nordic countries for the first time in March and that this was the kind of project that could inspire a "huge range of partners around the table to really kick-start the discussion about what you can do to help people who have already dropped out of school and where the problems really start."
Also vouching for the film was DR TV's Mette Hoffmann Meyer who said the issue was relevant to Denmark. "I would try to market it on TV so that we can reach a lot of people at the same time and politicians who are deciding how much money to put in.
"I think this age group is good because they're [able to] articulate but obviously it's better to get into the families much earlier. But that's the debate this film will create, I hope," said Hoffmann Meyer.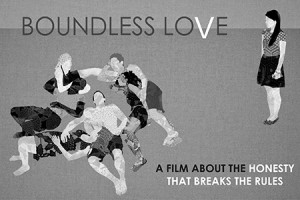 MODERATOR'S HAT PITCH: BOUNDLESS LOVE

Director: Stanca Ranu
Status: in development
As previously discussed, the wild card pitch at this year's Forum came from the German-based team of Sorin Manu and Stanca Ranu, who were both attending IDFA for the first time.
The team, which is in development on their polyamory doc, wants to follow three such relationships over the course of a year to see how they progress. A stylized trailer portrayed characters such as a trio in which a boyfriend struggles with his girlfriend's new partner, and a family of seven trying to raise three children between them. The team said it is open to any kind of funding.
Following the trailer, VPRO's Nathalie Windhorst was quick to point out that the reel normalized the groups and their lifestyles to such an extent that "the film doesn't feel very exciting to watch. You need more controversy."
ZDF/ARTE's Bubeck-Paaz echoed the sentiments, adding, "We all know that paradise is boring."
Raising some laughter from the audience, DR TV's Hoffmann Meyer pointed out that while the film's subject matter might be scandalous in some countries, it would "not be very controversial" in a progressive Denmark. The commissioner noted, though, that the film did need something, and suggested adding a character who is "breaking the rules" of polyamory.
Praising the project, however, was The New York Times' Spingarn-Koff who said he found the material fascinating and joked, "Maybe it's for a prudish American audience."
In response to commissioners' comments about the lack of controversy, Ranu explained that they were first trying to show that extensive polyamorous arrangements are possible. "And then we'll break the rules," she said.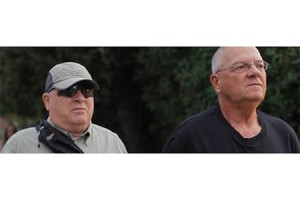 AIDA'S SECRETS
Director: Alon Schwarz, Shaul Schwarz
Production budget: €210,000 (some financing already in place from The New Fund for Cinema & TV)
Still needed: €105,000
Status: in production
IDFA logline: "Izak was adopted after WW2. At 68, he finds Shepsel, a blind brother he never knew existed. He then reunited Shepsel and Aida, their mother, and uncovers dark family secrets."
Alon Schwarz and Saul Schwarz's investigative documentary into their family history had the Forum audience intrigued and, much like the case for Through You Princess, the dense pitch was complemented by a well-edited, suspenseful trailer that clarified the story line.
The film follows Izak – a 68-year-old gardener from Israel – who delves into his family's past in order to locate a brother he only recently learned he had. Upon finding his brother Shep, who is blind and living in Canada, the pair confronts their mother about what other secrets she has kept from them, revealing the existence of another sibling. The filmmakers explained that the project is still in development and discoveries are being made constantly. Unbelievably, Alon said that during their time in Amsterdam for IDFA, they had uncovered another part of the story.
Those showing interest right away were ARD/MDR's Katja Wildermuth, who said she had first discovered the project in Tel Aviv in May and was impressed by the progress made, as well as Simon Kilmurry from 'POV', who said he liked how the contemporary and historical stories were woven together and was interested in further talks.
Meanwhile, BRITDOC's Whipham said it was a "fantastic" trailer but that she was unclear about whether to be involved. "I would need to understand a little more about what might be uncovered historically, what new facts and hidden histories might be brought to light."
Sharing the same concern was YLE's Westergard who wondered "how much there will be [of] a bigger and historical context" around the story. In response, Alon Schwarz said the film would revisit the period after the war when families in Europe were rebuilding their lives.
TVO's Boxer also warned that the amount of existing programming about relatives excavating family histories around the Holocaust can ultimately distance the audience.
"For me, it's less of a Holocaust movie," replied Alon Schwarz. "It's a movie about people who happen to be born after the war… It's more a film about identity, with a very crazy arc and a rollercoaster that both of these characters go through and about a very general thing that happens to families that break up after the war."
Stay tuned for the third and final part of realscreen's IDFA Forum coverage, publishing soon.