Realscreen rounds out its coverage of the IDFA Forum with the third installment of our full report. In this final segment, we bring you the last four presentations of the Central Pitch.
Spanning everything from the "idol" singers of Tokyo to the tragic life of a Somali Olympian, the Central Pitch audience in Amsterdam's Compagnietheater was presented with a batch of diverse and evocative projects that delved into affecting subcultures and raised some polarizing ethical questions.
Following the session, Forum organizer Adriek van Nieuwenhuyzen presented YLE commissioner and long-time Forum attendee Iikka Vehkalahti (pictured above, with umbrella) – who is stepping down from his position and is succeed by Erkko Lyytinen – with a parting gift, and commended him on his outspoken presence at the round-table over the years.
Here below are the final four pitches. To catch up on our full report, please see parts one and two: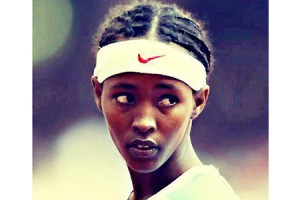 SAMIA'S RUN TO FREEDOM
Director: Thomas Wartmann
Production budget: €638,500 (US $795,000; some financing in place from ARD/SWR, Deutschen Filmförderfonds DFFF)
Still needed: €478,500
Status: starting production
IDFA logline: From Mogadishu to Beijing, from Libya to Lampedusa. This is the story of Samia: a Somali runner and young woman dreaming of a better life.
Opening the final set of pitches was a project about 17-year-old Samia Yusuf Omar (pictured, left), a runner who competed in the 2008 Beijing Olympics. A comprehensive trailer – narrated by what initially seemed like the athlete – revealed a troubled life in Somalia, where even watching sports is forbidden by Islamic leadership and any hope of an athletic career is difficult. In 2010, to realize her dream of attending the 2012 London Olympics, Omar crossed the Sahara desert to Libya and boarded a refugee boat bound for Italy. While attempting to get on a European freighter, she drowned.
The film has a circular structure, which begins with her death, goes back to her childhood and traces her career up until her journey to Europe. An actor voices the narration and the script is being written from access to Omar's Facebook, emails and interviews with friends and family. The majority of research is complete and the team aims to start production early next year.
Leading the comments was Fabio Mancini of Italian broadcaster Rai, who committed to the project, saying he liked both the story and the social media elements of the film. "Every day in Italy we hear the numbers of thousands of immigrants and they have no name and my hope is that Samia will be the name of these people for us."
Raising questions about the ethics of the narration, however, was Sundance's Tabitha Jackson, who had concerns about the filmmakers speaking for the deceased runner.
"With Samia, because she's not around, I take it you're trying to be true to what she thought and what her words were, but it's a huge thing you're doing and I just want to make sure that it's appropriate that when she says, 'Sometimes I hoped I would die,' that she did say that and she did think that," Jackson said.
In response, the filmmakers said they were aware of the ethical boundaries, but explained that Samia is "really from the Facebook generation" and her communications are well documented and have contributed about 10 hours of audio.
Among those who did not match Jackson's concerns included the CBC's Catherine Olsen, who said she didn't mind the project's narration as long as the team remained authentic.
"This is a technique we use over and over again to tell stories about people who are no longer with us," she explained. "Many films are based on the written words and audio recordings of people who have died, so as long as you remain true to her words, I think you have the makings of a brilliant film."
Elsewhere, NRK's Tore Tomter wanted more clarification on the outreach campaign around the film, and was told that Samia's audience would be connected with NGOs in order to raise further awareness about the dangers faced by refugees fleeing to Europe.
TOKYO GIRLS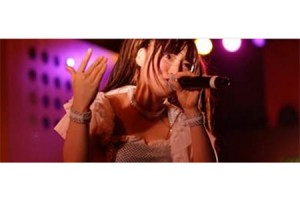 Director: Kyoko Miyake
Production budget: €297,000 (Some financing already in place from the BBC's 'Storyville')
Still needed: €222,000
Status: development / research
IDFA logline: Following aspiring pop singers, Tokyo Girls explores what it means to grow up as a girl in a society obsessed with young female sexuality.
Nick Fraser of the BBC's 'Storyville' strand - which is backing this film about young Japanese "idols" – opened the pitch with a formidable warning, asking the audience not to think for a moment that the doc is about paedophilia, cautioning that "it's even weirder than that." Sure enough, a well-cut trailer illuminated Japan's intriguing "idol" subculture, in which young female pop singers are idolized by adults, particularly men, and the industry's top stars permeate every facet of pop culture.
The film follows three such singers at different points in their idol careers and examines their negotiations of adulthood and the demands of a career predicated on their perceived innocence. Following the trailer, director Kyoko Miyake – who previously helmed the documentary Brakeless – explained that the film is about revisiting her own failed girlhood in Japan, which she left at 26.
Showing immediate interest was Lois Vossen of Independent Lens, SVT's Charlotte Gry Madsen and the CBC's Olsen, while TVO's Jane Jankovic said the film was a "real revelation" to her.
"I'm interested in knowing, after the sugar high of being an idol, has it been around long enough where you can look at women on the other side?" she asked.
Showing some distress over perpetuating stereotypes was Jason Spingarn-Koff of The New York Times's Op-Docs arm, who said that "there's certainly an audience internationally that's very familiar [with the topic] and what I think is most interesting if you can get it is the women's perspective, rather than the male gaze. What do the women think of these men who are worshipping their supposed virginity?"
YLE's Vehkalahti also said he would prefer to hear from the women over the men, but added that he was apprehensive about whether the film would help him understand the reasons for the subculture.
In response, Miyake said she is choosing characters who have agency in what they are doing. "One of the questions we want to ask is why girls want to do this and my understanding is that it becomes so deeply ingrained and internalized that we aren't even aware that we need to win men's admiration to achieve anything. In that little space, it seems that women have power over men but it only makes sense that it has a titillating effect because… the society remains deeply sexist."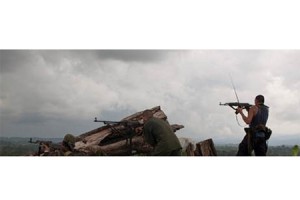 WHEN THE GUNS GO SILENT
Director: Natalia Orozco
Production budget: €353,200 (Some financing already in place from ARTE France and RCN Television)
Still needed: €133,200
Status: starting production
IDFA logline: The FARC, the oldest guerillas in the world, are finally taking the path of democracy, together with the Colombian government. How to achieve peace after 50 years of civil war?
Orozco opened her pitch by explaining that since she was born, "there had never been a day of peace in Colombia." As such, this deeply personal film documents the transition from war to peace as the Revolutionary Armed Forces of Colombia (known as FARC) prepare to disarm and instead take on a political agenda. Orozco, a journalist in Colombia, has been granted access to FARC's delegation in Cuba – which is in peace talks with the government – and plans to confront both parties about the peace process.
Iyabo Boyd of Chicken and Egg Pictures was the first to comment, commending Orozco's use of archival footage in the trailer, while Al Jazeera English's Cynthia Kane asked how much the director would be in the film.
"I'm going to tell the story in first-person but trying to not be the protagonist in the story, but taking the story to the different chapters and steps," explained Orozco. "I want my voice to represent the voices of many, many Colombians who have thousands of questions."
Sandra Whipham of funding body Britdoc said the film fits the criteria for the organization's journalism fund but wanted to know more details about the form the film will take. "You've been filming for a while now but you also say it's not a chronological chronicle of the process, so where will we find drama in how the narrative unfolds?"
Similarly, TVO's Jane Jankovic also raised questions about the film's timeline, to which producer Christine Camdessus said they were looking at a TV version of the film for next fall, and are also considering a 90-minute festival version. "What we have decided with ARTE and with Natalia is that the process of what is happening and all these ingredients is enough for a one-off for TV. Then, if the material is good and whatever happens in the public opinion in Colombia, we'll develop a feature for later on."
Elsewhere, the BBC's Fraser urged Orozco to be "fantastically obvious" and sell the backstory of the film as hard as possible.
"You realize you have to push up a hill to make people outside Latin America understand the significance of the story," he said. "We didn't do this with the IRA… we should be ashamed watching your film that the society in Britain – and many other societies around the world – didn't actually have the courage to go through this process and from the perspective of foreign viewers, that will get you out of a film that's merely interesting to quite a small number of people who love Latin American politics."
Director: David Osit, Malika Zouhali-Worrall
Production budget: €198,000 (Some financing already in place from ITVS International, Chicken & Egg Pictures, Tribeca Film Institute)
Still needed: €52,800
Status: post-production
IDFA logline: Ryan, an indie video game developer, is creating an unusually poetic video game about his experiences raising his four-year-old son Joel, who has terminal cancer.
The trailer for David Osit and Call Me Kuchu director Malika Zouhali-Worrall's documentary about a father's video game about his son's battle with cancer was the most heart-rending trailer presented to the Forum audience. In Thank You for Playing, Ryan Green creates a critically acclaimed game called That Dragon, Cancer which documents his son's disease.
But as the project becomes successful and requires more of Green's time, the father must also grapple with his son's worsening condition and question the ethics of filming Joel during a vulnerable time. The goal of the doc, according to the filmmakers, is to challenge people to re-examine their assumptions about bereavement, technology, video games and art.
Thank You For Playing is currently in the editing process, and the team is seeking completion funding and pre-sales.
Showing interest in the film was SVT's Ingemar Persson as well as Swedish Educational Broadcasting's Daniel Pynnönen, who said the film could be a good way of raising awareness about childhood cancer. TVO's Jankovic said she still wasn't clear from the trailer how the story was going to go, but added that there was a "very strong possibility" of supporting the project.
Meanwhile, the BBC's Fraser said the team should clarify what the game is. "Your relationship with the story apart from his relationship with the game and the death – the trailer doesn't quite tell me that yet." Similarly, VPRO's Nathalie Windhorst said she couldn't understand how people played with the game, either.
At this point, Zouhali-Worrall offered some clarification: "One way to imagine it is as a series of animated interactive paintings where you're exploring and uncovering this story…The video game thing is confusing, but it's the world he lives in and it's how he describes it. But yeah, in the film it will be pretty clear from early on as you see them building it, what exactly it is."
Rounding out the comments was YLE's Erkko Lyytinen who said that, "yesterday, I had decided not to like the project but now I'm changing my mind," but quickly added that "there are a few things that are almost impossible to combine in a documentary and one of them is this kind of video game. And still I think you will have difficulties with this matter."
REALSCREEN'S TOP FIVE CENTRAL PITCH PROJECTS:
1) The Grown-Ups
2) On The Border of Paradise
3) Thank You For Playing
4) Aida's Secrets
5) NOMA My Perfect Storm: a film about René Redzepi