In Shannon Sun-Higginson's documentary GTFO, Jennifer Hepler – a former writer for electronic entertainment company BioWare – sits at a desk, reading aloud some of the private messages she's received on Facebook.
"'Why are you terrible at writing and ruining my favorite game so you can shove your ham-fisted gay sex down my throat?'" she reads.
The message is from a male gamer offended by some of the gay story lines in Dragon Age 2, a game Hepler used to write for. Years earlier, when she first started in the gaming industry, the writer had given an interview saying she had little free time as a working mother and wished there was a way to fast-track to the end of a game. Soon after, Hepler became the target of an extensive online harassment campaign, during which she received up to 500 hateful messages a day. On one BioWare forum, a user said he wanted to kill her family.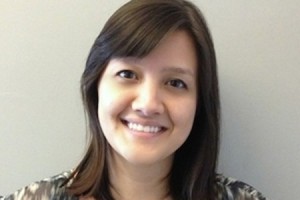 Sun-Higginson's documentary – which bowed at SXSW on March 14 and enjoys four screenings at the Austin festival – is full of women in the gaming industry detailing similarly disturbing experiences, despite the reality that women comprise 52% of all video game players. When the filmmaker (pictured, left) first started work on the documentary three years ago, she says she was dismayed, but in the process of making GTFO and hearing countless stories of discrimination and misogyny in the gaming world, she now describes herself as "desensitized."
Sun-Higginson – a former production coordinator with Parts Unknown prodco Zero Point Zero – does not self-identify as a gamer, and says she had no knowledge of the industry until 2012 when a friend sent her a video of a five-day gaming tournament in which a female player is relentlessly harassed by other male players.
"I was shocked, as most people would be, because I am an outsider into this world and [my friend] said that this is actually pretty typical, and frequently happens. I started shooting basically that weekend," says Sun-Higginson, who adds that she is in talks with various distributors at SXSW.
GTFO - a title meant to reflect the language consistently lobbed at female gamers – is divided into chapters such as marketing, characters and online harassment, which were recurring themes in the director's interviews with video game creators, journalists and academics.
Though it's not explicitly discussed throughout the film, the online "#Gamergate" movement is referenced in GTFO. The campaign, which reached a head in August 2014 when the film was largely complete, claimed to concern itself with ethics in video game journalism, but also served to reveal the sexist attitudes rampant in the industry.
Realscreen caught up with Sun-Higginson to discuss why she chose not to interview offending male gamers, what surprised her the most in making GTFO and her hopes for an outreach campaign after the festival.
Was it difficult to get people to speak on the subject?

I tried to be as sensitive as possible because I knew a lot of people had been through really traumatic experiences and it would be totally reasonable to be a little jumpy around media or to be a little bit cagey about it. But almost every person I talked to was really open about their personal experiences, and was really willing to talk to me. I think they want people to know that this is happening…It's also because a lot of people referred me to each other. A lot of women in the film are actually friends with each other. So I'll talk to one person and then she'll have a good interview and say, 'A friend of mine is really great about talking about this subject. Let me put you in touch.'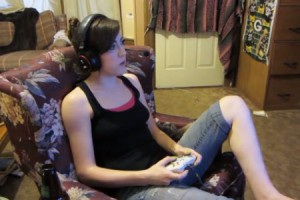 Was there a particular story that really took you by surprise and affected you?

The thing that moved me the most is that most women I spoke with, particularly the ones that knew other women in the movie, were so much more concerned about protecting other people than they were about themselves. For example, at the end of interviews, they would try to give me tips of how to protect myself. If they mentioned other women, they would be like, 'Oh I feel so bad for her. Yeah, that happened to me but it makes me really, really sad that this happened to her. I hope she can deal with it okay and I'm trying to support her and help her.' They would be much more emotional talking about other people's experiences so that was definitely something that was gut-wrenching and touching to me.
Did you ever try to reach out to the male gamers responsible for some of these messages to get their take on why they find women in the field so offensive?

I shot this movie entirely by myself, and by that I mean there was no camera operator or other producer – it was just me going to different events and trying to catch the women after they would speak, to do an interview with them. So for me, just from a completely logistical standpoint, it didn't make me comfortable to speak with someone who had threatened to rape and kill women.
After that, I had a discussion with someone and I was like, 'What if we had a guy – a male [producer] or a friend of mine – go to one of these conferences and pull groups of men aside and see what they thought of women, just to give a perspective of the average gamer.' But then I realized I really didn't want these men to be targeted as the bad guys of gaming. It's not really fair; you're sort of tricking them into doing it. Nobody should be the target of harassment and I didn't want to take an innocent bystander from one of those conferences and make them the face of exclusion of women. That's obviously not fair. So that was one of the reasons. And the last reason is, if someone is online trolling and trying to get attention, I don't want to give them more of a platform to do that.
Why do you think it took something like Gamergate for this issue to be put on the radar? 
I guess it's just the sheer size of it. It's one of the more organized harassment campaigns that have happened. And because they attached a name to it, I feel that gives it a commonality. It's easier to recognize each other if you have a shared goal and shared name. And also, Gamergate – to me at least – it's a bigger and more complicated feat. It's not just about women.
What are some solutions you'd like to see going forward, coming out of SXSW?

For me the biggest takeaway that I want people to get out of this is that you can accept change at any level, so it can be something as small as if you play a game on Xbox5 and you play with a friend that is harassing people, just don't play with that friend or tell him, if he keeps doing it, you're going to record him or you're going to stop playing with him. It's as simple as that. And sharing these articles and sharing these stories and saying, 'Yes, this is how I feel about this, and I don't mind taking a stand.' And it goes from there all the way up to the head of a major gaming company, who can effect change from that level. Moderators can effect change. Writers, if you're developing a character, think about that factor a little bit.
GTFO screens in Austin at Alamo Lamar A today at 1:15 p.m. It will have its final screening on Friday (March 20). For more information, please click here.
Check out a trailer for the film below: