After 16 years with PBS doc strand 'POV' – nine of them as executive producer – Simon Kilmurry has given countless documentarians a national platform that has become a community of sorts within the doc world.
It's fitting, then, that his next move is to what is considered the definitive community for documentary filmmakers, the International Documentary Association (IDA). Kilmurry revealed in late April that he would be taking on the executive director position at the Los Angeles-based organization – previously held by Michael Lumpkin, who exited last December, and then filled by interim director David Greco. Today (July 6), he begins his new role.
"I had the pleasure of seeing 'POV' grow and become more visible and successful and for me, personally, it was time for a new challenge," the Emmy- and Peabody-award winning producer told realscreen. "There have been a number of executive producers over the years and that kind of change every now and then helps keep the series vibrant and the organization healthy."
Through his work as executive director of American Documentary – the strand's non-profit parent organization – the group received a US$1 million MacArthur Award for Creative and Effective Institutions in 2013. The grant not only allowed the doc strand to move into a larger office, says Kilmurry, but gave it a strong financial basis and reinforced that 'POV' was moving in the right direction.
Asked about other achievements at 'POV' – perhaps some films he's particularly proud of programming – Kilmurry laughs at the prospect of singling out any one film, but allows that he's proud to have worked with Citizenfour director Laura Poitras and Point and Shoot helmer Marshall Curry.
"There's an incredibly diverse range of styles and subjects, but I think one of the things that holds them all together is really a focus on creative storytelling, and I think we moved the series towards a kind of standard of excellence in storytelling that you see more broadly reflected in the doc world," he says.
"One of the things I'm really proud of was the combination of established and emerging filmmakers we were able to bring to the series. We were trying to make sure that we created a space for emerging filmmakers," he adds, noting the strand's recent June premiere with Blair Dorosh-Walther's Out in the Night.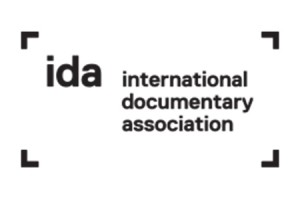 Kilmurry has been in talks with the IDA about the position since the end of last year, he says, but plans were delayed when New York's WNET – which broadcasts both 'POV' and sister strand 'Independent Lens' – revealed plans to move both strands out of their primetime slots on Mondays at 10 p.m. EST. After an extensive listening tour between PBS, WNET, the Indie Caucus and documentary communities in various U.S. cities, however, the pubcaster in April opted to keep the strands in primetime on most PBS stations and introduce an events-based strategy for select docs.
"From my perspective, we were pleased with the outcome and, of course, the proof will be in its realization," says Kilmurry. "I think it's going to be up to the leadership of 'POV' and 'Independent Lens' to keep an eye out. I also think it's a role that organizations like IDA can play a part in to make sure that the filmmakers and the series that broadcast their work have as prominent a place in the culture as possible."
Looking ahead, Kilmurry says he's got some "big ideas" for the IDA, and points out that the organization could be playing a "much bigger role" in terms of advocacy and protecting the rights of filmmakers to tell stories.
"Whether it's around intellectual property, or issues of censorship, or filmmakers working in difficult circumstances, I think there's a lot we can do around education," he says. "There's a lot the IDA does already but I think it could be extended to a much more national reach and eventually international reach. I think we could be increasing the funding we make available directly to filmmakers."
Kilmurry says he'll spend the next few months prioritizing his goals and looking at how much fundraising needs to happen to begin building on the existing structure. Audiences can look forward to more events such as the IDA's conversation series with filmmakers – "I want to explore how we can take those conversations out on the road beyond LA, whether it's streaming the conversations or having them on the website [after]," says Kilmurry – as well as more events in other cities both in the U.S. and abroad, particularly at industry gatherings such as IDFA and Sheffield Doc/Fest.
"I think the IDA has a lot of potential in supporting the documentary filmmaking community and when I talk about 'community,' I talk about it not just as filmmakers but as anyone who's involved in that from an enterprise position," he explains. "There's a lot of moving parts in producing a film, getting it seen and engaging with audiences, and I'd like the IDA to grow to be an organization which is seen as a central source for that filmmaking community."