Every blockbuster deserves a sequel, and game changing natural history docs are no exception. Realscreen talks to the team behind the BBC's upcoming Planet Earth II for a sneak peek at the anticipated six-part series.
Natural history and wildlife programming have been focal points of the BBC's mandate since Desmond Hawkins and Frank Gillard promoted the establishment of the Natural History Unit (NHU), the specialist department within BBC Factual Production, in 1957.
Following in a long line of BBC nature documentaries and fueled by the success of 2001′s landmark oceanic series Blue Planet, the NHU would commission its magnum opus in a joint venture with American cable network Discovery and Japan's NHK. At a total cost of £8 million, Planet Earth served as the corporation's most ambitious and technologically advanced blue-chip program, as well as the first-ever documentary series to be produced in HD.
The natural history spectacular proved a commercial success even before premiering across the UK pubcaster in March of 2006, with the BBC having pre-sold the series to such overseas broadcasters as the ABC in Australia, CBC in Canada, WDR in Germany, Prime Television in New Zealand and C1R in Russia.
It would go on to pull in an average audience of 7.81 million viewers for the BBC, with critics celebrating the program's educational virtues and its striking cinematography. The rights to the series would eventually sell across 320 territories worldwide.
A decade on from the original, at last February's BBC Worldwide Showcase in Liverpool, England, the BBC confirmed that the network's most recognizable series would receive a sequel, bowing this fall.
Planet Earth II is once again produced by BBC Studios NHU and features famed naturalist David Attenborough as narrator for the 6 x 50-minute series.
Previously known as One Planet, the series has been shot in Ultra HD and capitalizes on the latest advances in filming technology that have emerged over the last three years.
Film crews employed drones, stabilized MoVI systems and remote recording as they explored Earth's ecosystems and the characteristic animals living within them.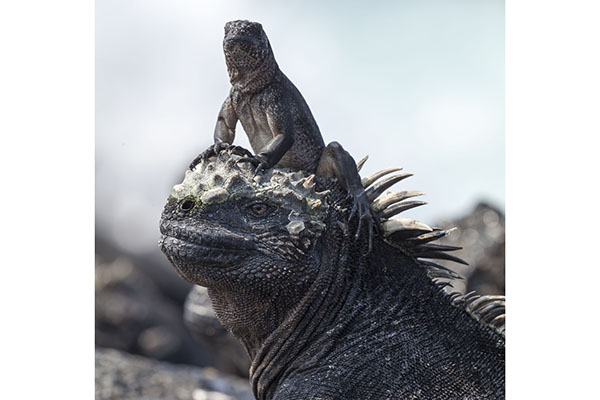 "The significant advances in camera technology have really allowed us to change the way you perceive the natural world," BBC series producer Tom Hugh-Jones tells realscreen. "Now we can get quite light rigs out into wild places which allow us to make people feel more like they're experiencing the natural world and meeting animals eye-to-eye, traveling with them and experiencing the wild places through their eyes."
Each episode of Planet Earth II will follow a similar format to the 2006 series by initially offering an overview of a different habitat on Earth, followed by a 10-minute, behind-the-scenes featurette. Some of the most notable alterations in the sequel come in the form of the ecosystems that have been explored (or re-explored) in the 10 years since. While Attenborough and the BBC return to investigate familiar bionetworks – jungles, deserts, mountains and grasslands – to uncover new behaviors, the series has now added island and city environments to its repertoire.
Mike Gunton, creative director for factual at BBC Worldwide and Planet Earth II executive producer, explains that the BBC was focused on spreading out the content to incorporate new areas and animals. The episode about islands, for instance, was developed to provide audiences a glimpse into the habitat's evolutionary importance: "They're almost a little microcosm of the planet – each one of them is a miniature planet."
Meanwhile, the human ecosystem – despite our increasing disconnect with nature – proved to be yet another significant biome for fauna due to the city's abundant resources.
"The highest density of leopards in the world is not in some forest in India, but actually in the city of Mumbai; the most successful peregrine falcons in the world live in New York City," Gunton says. "If you've got the right habitat and the right adaptability, a city can become a phenomenally good place for you to live."
Like its much-celebrated predecessor, the series will also include a 50-minute film spinoff from BBC Earth Films and Shanghai Media Group Pictures. Directed by award-winning filmmaker Peter Webber and a Chinese director yet to be announced, Earth: One Amazing Day will document one day on Earth and celebrate the daily dramas that occur in the natural world. The original film from 2007 – Earth – serves as the second highest grossing nature documentary released to date, having grossed US$109 million worldwide. In an era of shrinking budgets, foreign sales have become increasingly crucial to offset the pain of soaring production costs.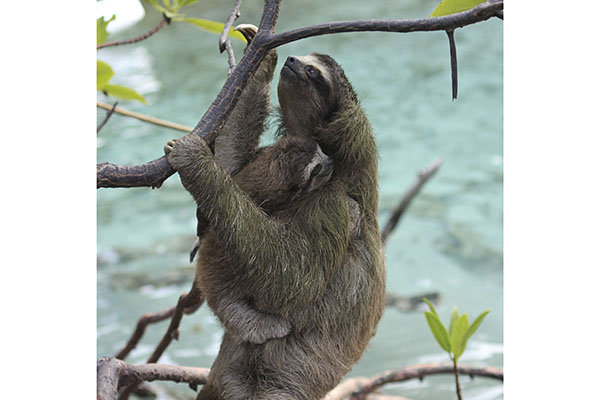 While natural history travels well and crosses platforms, it's rare to break even on a wildlife film due in part to the amount of time spent filming and in production – Planet Earth II has been in development for three years. The sophomore juggernaut, however, will segment its costs between the BBC's coproduction partners – BBC America, ZDF and France Télévisions – thereby recouping the majority of expenditures.
"Because [our partners] each have a slightly different audience perspective, it's very good for us to open our eyes to how global audiences see our stuff," says Gunton. "It allows us to step outside of our British-focused perspective and that can only be a good thing.
"One of the trickiest things we're always trying to conquer is trying to find new stories," he continues. "There's less and less material that hasn't been shown to work with, so we spend a long time trying to find new stories or come up with ways to tell old stories in fresh new ways."
As ever, when filming in the wild, it's unreasonable to expect the process to run completely smoothly.
On an expansive series such as Planet Earth II, each voyage to a rarely explored locale is fraught with curve balls and logistical nightmares, ranging from treacherous weather and visa complications, to broken equipment and camera-shy animals.
BBC crews endured three shoots over as many winters in the mountains in an attempt to film sparse snow leopard populations, before unearthing new evidence and utilizing the latest remote camera technology to get the shot.
"How do you find a snow leopard when you've got thousands of square miles of mountain? The only way we were able to do it was that we discovered that they had the same problem, and so they've got scent marking rocks that they rub their chins and faces on, and then they leave urine scent on these rocks," Hugh-Jones explains. "We knew then that if they're going to go there, if we put our remote camera trap there, we'd be able to get footage of them."
The episode includes the first time that four snow leopards have been filmed together, as a mother and cub become trapped in a fight between two rival males.
Ahead of the first public screening at Cannes' MIPCOM market on Oct. 18, BBC Worldwide had licensed the series to Sweden's SVT and Danish pubcaster DR, as well as Italian broadcaster Mediaset, who will serve as an "in association with" partner in Italy. Other unnamed international broadcasters have also signed on to the series.
Forthcoming projects in the unit's pipeline include sister series Oceans (w/t), slated to air in 2017/18; and the Game of Thrones-inspired wildlife series Dynasty (w/t), scheduled for 2018.