With a 128-year history of presenting the remote corners of the globe to inspire, illuminate and teach, National Geographic is slated to push the boundaries in Nat Geo Wild's anticipated global miniseries event Savage Kingdom.
Filmed in 4K and produced by Icon Films and Natural History Film Unit Botswana, the three-part special will look to examine warring animal tribes battling for survival during a deadly drought in remote Savute, Botswana, part of Chobe National Park. Narrated by Emmy-nominated actor Charles Dance (pictured, below) – better known as Tywin Lannister in HBO's Game of Thrones – each episode of the series event is told from a predator's perspective, and explores the daily struggle to survive and dominate: the births, deaths, hunts and rivalries of two lion prides, leopards, wild dogs and hyenas.
The miniseries marks the first steps forward in wildlife filmmaking by having each 120-minute episode play out more like a scripted drama rather than a natural history documentary.
In the early stages of development, all three organizations latched onto the idea of pushing the boundaries on what has traditionally been perceived as the natural history genre. The aim was to create an emotional story that traded on the production values, storytelling and narrative arching seen in the best of scripted dramas, but in a way that could breathe new life into the genre for a much broader audience.
"We wanted to make something that was more accessible and more dramatic, something that an audience could associate with that would pull people (who) don't traditionally watch wildlife to the genre," Brad Bestelink, producer and director of Natural History Film Unit Botswana, tells realscreen.
Six cameramen and field producers spent approximately 15 months filming the royal families of Botswana where they quickly began drawing comparisons to George R.R. Martin's fantasy series Game of Thrones. Crews spent a total of 20,000 hours watching daily battles of dominance, the rite to turf and bloodline, capturing various conflicts between species, including hyenas attacking elephants, lions battling leopards, wild dogs fighting hyenas and leopards catching enormous fish from watering holes.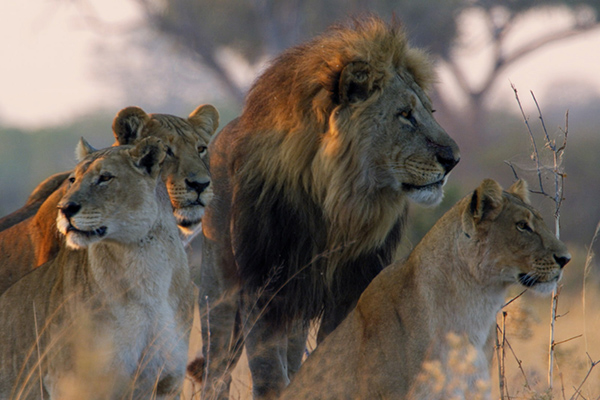 "At first it was sort of funny that we were going to parallel this Game of Thrones world," explains Geoff Daniels, GM and executive VP of Nat Geo Wild, "but the more we immersed ourselves as storytellers into this world, the more we began to realize that this wasn't just some contrived marketing stunt. We began to see the personality of these animals, the rivalries, grudges and motivations that they had really paralleled the brutality and breathtaking decisions that the characters in Game of Thrones universe exercise every single day. We realized we didn't have to force anything – that those storylines really began to emerge."
While there isn't an infamous Game of Thrones 'Red Wedding,' in which a handful of characters are ambushed and killed one after another, there are moments throughout the entire series "where we're just absolutely stunned" by the interactions, the stakes and consequences in the decisions each character undertakes.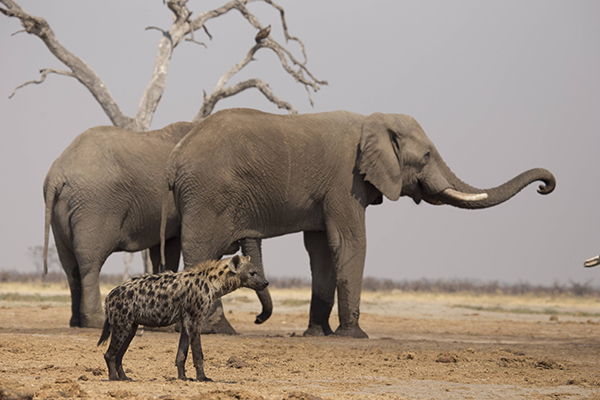 "We suddenly realized that there were these hero characters that you were rooting for, these underdogs and animals whose real lives are played out on this stark and breathtakingly beautiful battlefield. There is constant threat from within and constant pressure from outside," Daniels continues. "And, yes, there are certain characters that you love to hate, and that you certainly don't want to see succeed."
Previous to Savage Kingdom, event level and premium programming in the natural history and wildlife spaces focused on exposing audiences to what Daniels calls "shock and awe filmmaking," in which resources are poured into capturing extraordinary and rare animal behaviors without taking the next step; going deep instead of going broad.
Viewers, Bestelink argues, are looking for stories with heart and shorthand association between their normal lives. Wildlife programs that concentrate on such typical human constructs as power, ownership and competition will win out.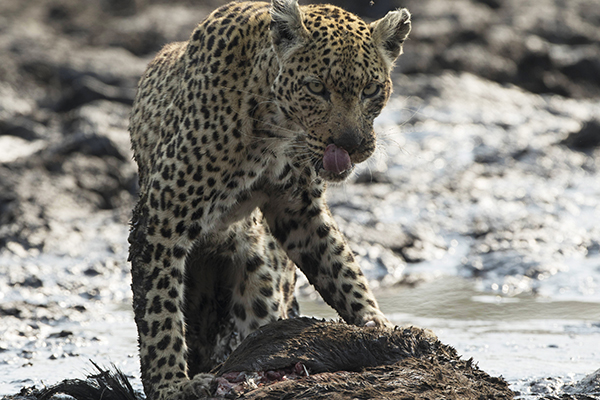 "What we've tried to do [with Savage Kingdom] is just to make it more accessible, make people look at animals within that context," he states.
"The future [of natural history filmmaking] starts with finding ways of really attracting, engaging and deepening a relationship with animal-loving audiences," adds Daniels. "Really cultivating those communities where they've got shows and characters that they want to engage and immerse in."
Nat Geo Wild is not providing a 'circle of life' view to justify what the audience's experience of this world is going to be. One of the things the network is proud of is that it's leaning into the realities of these animals' lives.
"What I want audiences to understand is that we think people will develop so much more empathy, compassion and care for these animals if they're witnessing in the absolute purest terms how they have to get by, because in many ways a lot of the things that motivate animals to care for their young, they're very relatable at an emotional level," Daniels says. "That's something that I think is very important for people to understand, that this wasn't about shock value – it's about trying to create empathy and engagement."
Savage Kingdom premieres Friday, Nov. 25 at 9 p.m. ET/PT on Nat Geo Wild and globally in 134 countries and 37 languages.