After premiering to rave reviews and critical acclaim in the UK last fall, BBC's natural history juggernaut Planet Earth II will make its way stateside for its North American television debut across BBC America in the U.S. and the newly launched BBC Earth in Canada.
Over three years in the making and produced by BBC's Natural History Unit with BBC America, the 6 x 50-minute series utilizes the latest advances in filming technology – such as Ultra HD – to explore Earth's jungles, deserts, mountains, islands, grasslands and cities, while revealing the characteristic animals living within them.
Film crews employed drones, stabilized handheld camera MōVI systems and remote recording as they explored Earth's ecosystems and the characteristic animals living within them.
When Planet Earth II's debut episode "Islands", which explores remote islands that offer sanctuary for some of the planet's rarest creatures, aired in the UK on Nov. 6, the episode ranked as the most watched of any natural history program in the UK for more than 15 years, receiving an audience of 12.26 million viewers, according to BARB, the organization that compiles audience measurement and television ratings in the UK. The sophomore episode entitled "Mountains," in which the harsh realities of living at extreme altitudes are explored, generated 13.14 million UK viewers.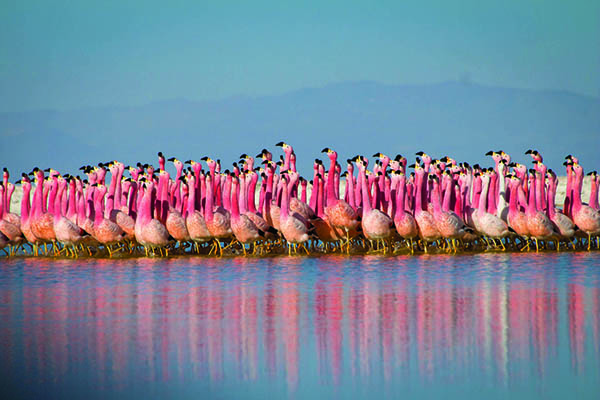 The series – which encompassed a total of 2,089 shooting days across 117 filming trips in 40 different countries – has now reached a cumulative audience of more than 30 million people in the UK, or nearly half of the country.
"Numbers aside, what we hope is very similar is the extraordinary combination of this remarkable show with a particular moment in time where audiences are craving something that lifts them up and brings them together," said Sarah Barnett (pictured below), president and GM of BBC America ahead of Planet Earth II's stateside premiere.
"We do hope that our audience, which will be in sheer volume smaller, but no less passionate and more time-shifted, will also love and be moved by this amazing storytelling in just the same way as humans across the pond were," she added. BBC America is available to more than 80 million television households in the U.S., according to the network.
In an era where co-viewing opportunities are gradually becoming a network's white whale, Planet Earth II has shown its potential to be a unifying family viewing focal point experience, measuring as the third most highly rated BBC UK series of 2016 among viewers aged 16-34, with episodes "Deserts" and "Mountains", for example, receiving 1.5 million viewers and 1.8 million viewers in the 16-34 demographic, respectively.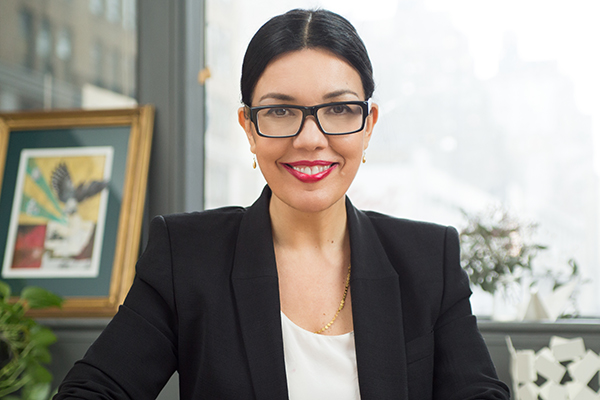 To that end, BBC Worldwide secured an exclusive partnership with image messaging and multimedia mobile app Snapchat in the weeks leading up to the program's North American launch.
Hosted on Snapchat's Discover Platform in the U.S. and Canada, BBC will showcase six exclusive short form episodes that feature new scenes made to compliment the theme of each television episode, specifically for Snapchat's vertical mobile viewing experience. Produced by BBC's NHU, the shorts air Fridays before each television episode premiere on Saturday.
What's more, the U.S. network is taking advantage of its joint ownership by BBC Worldwide and AMC Networks by simulcasting episode one – "Islands" – across BBC America, AMC and Sundance TV on Saturday (Feb. 18) at 9 p.m. ET/PT.
The method serves as a comprehensive way of AMC Networks expressing its overall confidence in this type of natural history storytelling, while also leveraging a variety of platforms within its stable to reach an inflated audience before funneling them into BBC America for the remaining five episodes.
"Our hope, intention and belief is that people will watch 'Islands' and be blown away by how it lifts people up. David Attenborough talked about this in the UK as a form of therapy – there's something about this show that's exactly right for right now," Barnett explained.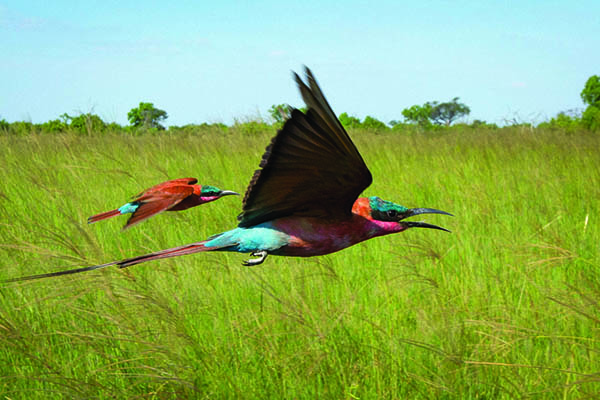 Famed natural history narrator Sir David Attenborough will remain as the voice of Planet Earth II in the U.S., a change from the original Planet Earth that was broadcast across Discovery Channel in March 2007. At the time, then co-producer Discovery made the decision to cast actor and conservationist Sigourney Weaver as narrator in an attempt to attract more American viewers.
"There have always been a lot of people who've loved the original voice [of Attenborough] and the thing about Sir David is he is an expert – he's got a lot of authority and he knows the subject matter. He can bring something to it that an actor or a standard narrator couldn't do," said Elizabeth White, producer and director at BBC Natural History Unit. "We've been spoiled in the UK because we've always had him. We grew up with his voice.
"We're pleased that this time you get to have [Attenborough's] voice instead of an actor or generic narrator."
With Attenborough's voice leading the charge, Planet Earth II has exceeded the BBC Earth Channel norm in key markets, including Singapore, Poland, Norway and South Africa, while drawing an average audience in Germany that ranked first in its time slot against all competition.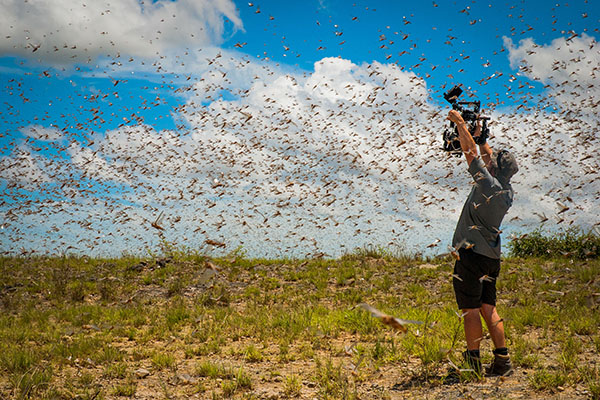 BBC's coproduction partnerships with German pubcaster ZDF, France Télévisions and China's Tencent have aided those accomplishments.
"For me, the biggest thing about partnering up, is the chance to reach a much bigger audience. As wildlife filmmakers you want to reach viewers and give people a chance to see these places," White stated. "The first Planet Earth reached half a billion people, and some of the figures we're getting [with the sequel] as it's going on beyond the UK are amazing."