Stephen A. Rusch was 28 years old when his F-4E Phantom II fighter-bomber was gunned down over the skies of Laos in 1972 and vanished without a trace, just two years shy of the Fall of Saigon, the event marking the end of the Vietnam War.
The wreckage, however, would be located in 1995 following a joint investigation by the American and Laotian governments and, in 2007, the U.S. military was able to accurately identify the remains – two teeth – of the New Jersey airman.
In the 10 years since the positive identification, ultra-endurance mountain bike athlete Rebecca Rusch, 48, has been planning an expedition to ride the entire length of the Ho Chi Minh trail — stretching approximately 1,000 miles across Vietnam, Laos and Cambodia — to search for the place where his plane went down and to discover the circumstances surrounding his death.
Uncertain of what she wanted to do, Rusch brought the sojourn idea to Red Bull's sports marketing team.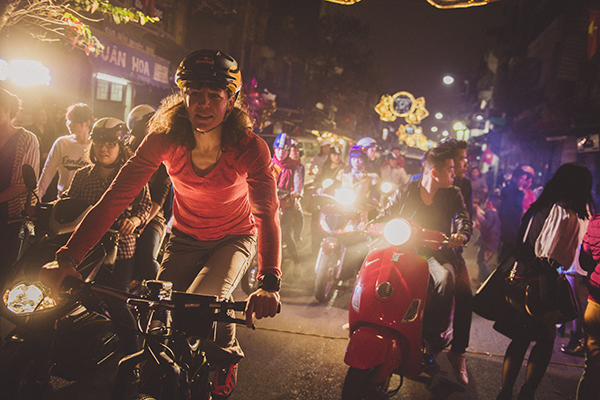 "It wasn't necessarily a project or a film at that point," Ben Bryan, Blood Road executive producer and director of feature films at Red Bull Media House (RBMH) North America, tells realscreen.
"It was really in the process of learning more about Rebecca, her father and her story that it became pretty clear that there was a feature film here to be made," he continues. "Even in the development process of this film, so much came to light about her father that she herself didn't know before starting the project."
Directed by Nicolas Schrunk and produced by Sandra Kuhn, the 90-minute Blood Road documents the journey taken by Rusch, who has worked with Red Bull on the beverage side in a sponsorship capacity for nearly 15 years, and Vietnamese competitive biking champion Huyen Nguyen in search of location of the 1972 wreckage.
Over the last number of years, RBMH has co-developed and co-produced several extreme action sports documentaries, most notably the acclaimed 2011 film The Art of Flight and The Fourth Phase. However, Blood Road, which was announced at the Cannes Film Festival last summer, serves as the production studio's first feature-length film written, produced, directed and edited entirely in-house.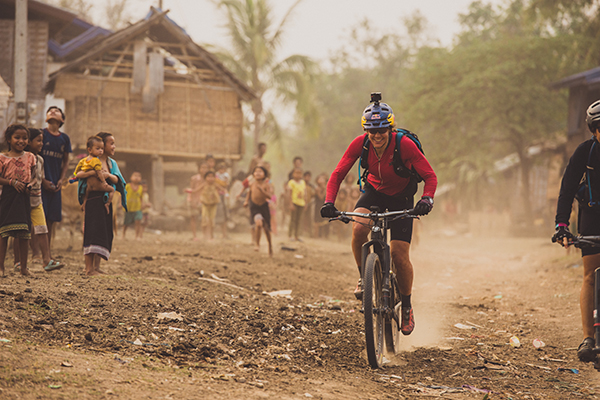 "With Red Bull Media House North America launching in 2011, it took us a few years of making films with production partners to really build up the capability to do it front-to-back in-house and also to have the team in-house that had the capability to bring a film like this to life," Bryan explains.
That maturation process in Red Bull as a production entity was an enormous part of the team's decision-making behind of taking on a coming-of-age project like Blood Road.
By keeping the film in-house, the development team at RBMH were able to devote an extra level of care to the project to ensure Rusch's personal story was provided the justice it deserved.
Asked what the reasoning behind the Sun Valley Film Festival was of particular interest to RBMH, Bryan explains that it was due to Rusch's connection to Idaho. A native of Ketchum, Idaho, Rusch serves as a community firefighter and launched Rebecca's Private Idaho, a grueling gravel road event in her hometown that attracts hundreds of riders for charity.
"It's a great opportunity for us to play it on a bigger stage at a growing festival with a strong film community in Sun Valley, and for Rebecca to really bring her film to a community where she's involved at a number of levels," he adds. "It's a hometown event for her and it's also a great launch pad for us since we're opening the festival on Wednesday, that screening is sold out.
"It's a great way for us to get some momentum going before we take this film out wider."
Blood Road premieres at the Sun Valley Film Festival today at 6 p.m. with an encore screening on March 18 at 1:30 p.m. Visit the festival's website for complete info.
Check out the teaser trailer below