As per tradition, the realscreen team has endeavored to make the acquisition process at MIPTV a little clearer by offering up our picks of programming that caught our attention and we think deserves a closer look.
This year's MIPTV Picks span the genres, from stunning natural history projects to perhaps even more stunning political campaigns, with plenty of fun factual, history, science and culinary journeys in between. Congratulations to this year's Best in Show selection, which wins for its submitting company a pass to the 2018 Realscreen Summit.
CHILDREN OF THE SUN: WILD BEES AND BUTTERFLIES
Partners: Nautilus Film for BR, Arte, WDR, ORF; Distributed by Autentic Distribution GmbH
Aired: Feb. 13/14, 2017
Length: 2 x 45 (German)/2 x 52 minutes (English) HD
Rights Available: Worldwide, excluding GSA
Filmed in 4K and HD, and mastered in HD, this two-part series offers viewers a rarely seen perspective of the insect world. Combining beautiful imagery and science, Children of the Sun challenges viewers to better understand and care for butterflies and wild bees so that their survival, and our own, is assured.
AGE OF CONSEQUENCES
Partners: Produced by PF Pictures; Distributed by PBS International
Air date: Late May (U.S.)Length: 1 x 61/1 x 80 minutes HD
Rights Available: Worldwide
Age of Consequences investigates the impact of climate change on increased resource scarcity, human migration and conflict through the lens of U.S. national security and global stability. Through unflinching case-study analysis, distinguished military leaders and veterans take viewers beyond the headlines of the conflict in Syria, the social unrest of the Arab Spring, the rise of radicalized groups like ISIS and the European refugee crisis to lay bare how climate change stressors interact with societal tensions and spark conflict.
THE VIETNAM WAR
Partners: Produced by Florentine Films and WETA; Distributed by PBS International, PBS Distribution
Air date: September 2017Length: 18 x 60 (U.S.)/10 x 60 minutes (WW) HD
Rights Available: Worldwide
In an immersive narrative, directors Ken Burns and Lynn Novick tell the epic story of the Vietnam War as it has never before been told on film. The film features testimony from nearly 100 witnesses, including Americans who fought in the war and others who opposed it, as well as Vietnamese combatants and civilians from both the winning and losing sides. Six years in the making, the series brings the war and the chaotic epoch it encompassed to life through rarely seen, digitally re-mastered archival footage, photographs, television broadcasts, home movies, audio recordings and more than 100 iconic musical recordings.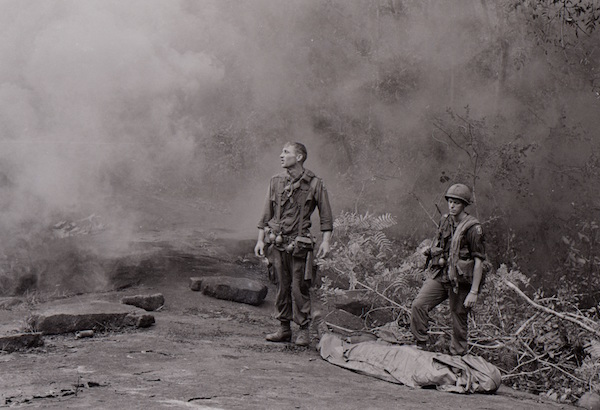 LAWLESS OCEANS: MURDER ON THE HIGH SEAS
Partners: Wall to Wall Productions; FNG Content Distribution
Aired: Jan. 10, 2017 (U.S.); Feb. 19, 2017 (WW) (National Geographic)
Length: 6 x 60 minutes
Rights: Worldwide
The world's oceans have become a wild west where there is scant law enforcement and bandits operate with impunity. Beyond their territorial waters, governments have little incentive to police the high seas. Add to that flags of convenience, multi-national crews and extended chains of vessel ownership, and you rapidly encounter complex and multiple layers of deniability. Over six episodes, Lawless Oceans follows maritime special investigator Karsten von Hoesslin as he looks to solve a brutal murder at sea. In the process he encounters drug smuggling, human trafficking, illegal fishing and piracy — as criminals roam free, beyond the reach of the law.
CALL THE MIDWIFE: CASEBOOK
Partners: Produced by Midnight Oil Pictures & Neal Street Productions; Distributed by Beyond Distribution
Aired: Jan. 15, 2017 (BBC1)
Length: 1 x 60 minutes
Rights Available: Worldwide outside of the UK
This one-off documentary special looks at the real-life stories that are the inspiration behind the BBC drama series Call the Midwife. Host Stephen McGann, better known to fans of the show as Dr. Patrick Turner, travels across the UK to examine the developments in medical care, changes in midwifery practice and advances in medicine in the 1950s and 60s. The special also features interviews with key cast members to reveal how this hard work behind the scenes all comes together to inform their performance, and helps them develop the characters they play.
XPLORATION: NATURE KNOWS BEST
Partners: Produced by Steve Rotfeld Productions; Distributed by Boat Rocker Rights
Aired: September 2016 (Fox Station Groups)
Length: 26 x 30 minutes
Rights Available: Worldwide
Host Danni Washington, a self-proclaimed "eco-geek" and marine biologist, is out to prove that nature is the mother of all inventors. This new series explores the latest and greatest scientific revolutions inspired by evolution — from how snake biomechanics help us navigate small spaces to how gecko feet are helping our future military walk up walls. Xploration takes viewers into the complex world of how scientists, engineers and innovators in every field are taking their cues from nature to create the world's most amazing inventions and advancements.
SURVIVORS OF THE WILD
Partners: Rotating Planet Wild Productions; Distributed by Off the Fence
Air date: April/May, 2017 (TV5 Canada); Fall 2017 (Arte)
Length: 5 x 60 minutes HD
Rights Available: Worldwide, excluding France, Germany and Canada
Set in some of the world's premier national parks and wilderness areas, viewers are taken on an unforgettable journey around the globe to meet some of the animal kingdom's most interesting elders. Each episode highlights three to four species and explores topics ranging from the secrets to long life and essential wisdom of elders to how to fend off younger rivals and late-life sex and reproduction. The high-quality footage is complemented by poignant narration from biologists, conservationists and veterinarians. Engaging, intimate and at times humorous, this series is a stunning illumination of the biological and social forces that shape the lives of these aging animals, and perhaps our own.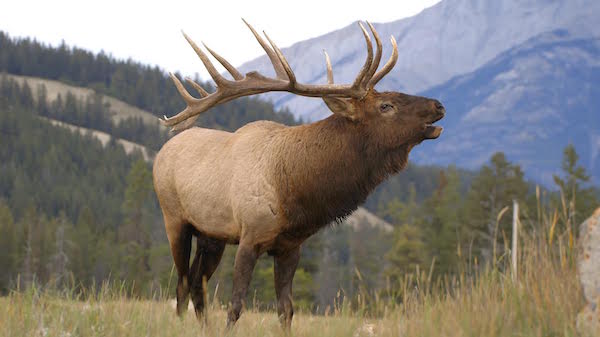 WAR CHILD
Partners: Lightbox; Distributed by FremantleMedia International
Aired: March 12, 2017 (Channel 4)Length:  1 x 60 minutes
Rights Available: Worldwide
From Oscar-winning producer Simon Chinn and Emmy-winning Jonathan Chinn, War Child follows the stories of four child refugees as they attempt to make their way from their war-torn homes in the Middle East and Afghanistan into Europe.  The stories are told from the point of view of the children, some of whom are unaccompanied by parents or guardians, as they embark on dangerous journeys across borders, hiding from the military and police, travelling often by foot and at night or in vehicles and freight trains, and all the while forced to deal with people smugglers trying to extort more money from them.
TRUMPED: INSIDE THE GREATEST POLITICAL UPSET OF ALL TIME
Partners: Produced by Left/Right Productions; Distributed by Cargo Film & Releasing
Aired: Jan. 27, 2017 (Showtime)Length: 101 minutes
Rights Available:  Worldwide, excluding U.S., Canada, UK and Australia
This film follows the rise of now-President of the U.S. Donald Trump from the very start of the campaign drama in 2015 to election night on Nov. 8, 2016. With a trove of never-before-seen footage, the documentary offers a behind-the-scenes look into the most shocking political upset in U.S. history. It's not too soon to be reminded how crazy the campaign was, from the proliferation of fake news, raging rallies, leaked videos, name-calling, and allegations of deliberate voter interference from both the Russias and the FBI. And, yet, Trumped shows how the most unlikely of candidates succeeded in the race.
ORIGINS: THE JOURNEY OF HUMANKIND
Partners: An Asylum Entertainment and Melodysheep Production; FNG Content Distribution
Aired: March 6, 2017 (National Geographic)
Length: 8 x 60 minutes HD
Rights Available: Worldwide
Origins is a full-sensory, time-travel adventure that delves into history to find the pivotal moments that fueled humankind's evolutionary ascension. The series offers a contemporary point of view, and future-thinker Jason Silva guides viewers through the exploration of these explosive events — such as the discoveries and applications of fire and medicine, as well as war, money, communication, transportation, exploration and shelter — that fundamentally and irrevocably created our modern lives. Each of these "next big things" has been identified in consultation with the world's leading authors and scholars.
BABY ANIMALS AROUND THE WORLD
Partners: Produced by Wildbear Entertainment; Distributed by DRG
Air date: TBA
Length: 10 x 60/20 x 30 minutes HD
Rights Available: Worldwide
This new series follows a selection of baby animals and their parents from different habitats around the world, taking viewers from the freezing cold mountains of the Arctic and rivers of North America to the arid Middle East and the swamps of Southeast Asia — and even to our very own backyards. Within these familiar environments, baby behaviors and milestones are highlighted, including birthing, first hours, feeding, nurturing, grooming, playing, napping, romping, exploring and learning with mom and dad. It is the ultimate celebration of the animal kingdom through its most loveable critters — the babies.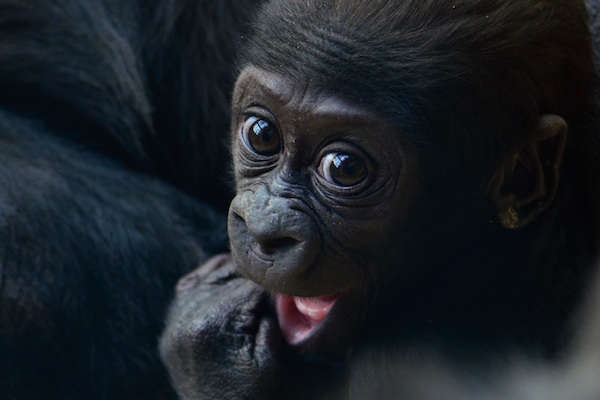 THE EGTVED GIRL
Partners: Produced by Casei Media UG & Co. KG for ZDF Info/Arte Germany/Arte France; Distributed by Autentic Distribution GmbH
Air date: TBA
Length: 1 x 52 minutes
Rights Available: Worldwide, excluding France and Germany
She was young, strong and courageous, but she met an untimely demise in the summer of 1370 BC. Many were saddened by her death and devastated by the loss. This documentary explores, piece by piece, with the help of the work from Danish scientists, how a great mystery of archaeology is solved. The film offers viewers the ability to travel in time to a little-understood epoch of humanity, the Bronze Age, and understand in detail the paths traveled by a prehistoric being. It answers many of the questions about this period, and lifts the veil of mystery surrounding the girl from Egtved.
THE GREAT GUIDE TO THE FUTURE
Partners: Produced by Tile Films Limited; Distributed by Off the Fence
Aired: Feb. 26, 2017 (TV3)
Length: 6 x 30/3 x 60 minutes HD + UHD
Rights Available: Worldwide, excluding Ireland, North America, Bahamas, Bermuda and the Caribbean Basin
Leave your time machine at home and hitch a ride into the future. Over six episodes, award-winning science journalist Jonathan McCrea will channel the spirit of adventurers from yesteryear and meet with today's leading scientists and innovators from Ireland and around the globe in a bid to better understand their groundbreaking work. Relationships, wildlife, housing, tourism, energy, and e-waste: What do they look like today, and what will they look like in the future? The Great Guide to the Future promises to reveal the incredible realities of how science and technology is really shaping our future.
KIDS ON THE EDGE
Partners: Produced by Century Films; Distributed by DRG
Aired: Nov. 16, 2016  (Channel 4)
Length: 3 x 60 minutes
Rights Available: Worldwide, excluding UK
Unprecedented numbers of children are being diagnosed with mental health disorders, being medicated, or are facing a crisis of identity. For nearly 100 years the Tavistock and Portman NHS Foundation Trust has been at the forefront of exploring young minds. The first film follows two children and their mothers as they attend the Tavistock's Gender Identity Development Service, and wrestle with life-changing decisions. The second follows three children who attend Gloucester House, a unique NHS-run primary and early secondary school for children with complex emotional, social and behavioral problems. Episode three tells the stories of two girls who have repeatedly self-harmed, and shows the support they receive from Tavistock clinicians.
ROYAL RECIPES
Partners: Produced by Spun Gold TV; Distributed by All3Media International
Aired: Jan. 23, 2017 (BBC1)
Length:  15 x 60 minutes
Rights Available:  Worldwide, excluding UK
As royal fare gathers widespread popularity, Royal Recipes, hosted by Michael Buerk, takes viewers on a historical, and tasty, visit to the former royal palace, Audley End. Buerk is joined by top chefs, including Paul Ainsworth and Anna Haugh, to cook up royal food from the past and present. In addition, Buerk explores the recollections and recipes of Mildred Nicholls, a servant who worked in the royal kitchens more than 100 years ago. Nicholls kept a detailed record of dishes prepared for the King and Queen of the day.
MY WIFE RULES
Partners: Produced by Hubert Productions; Distributed by Global Agency
Aired: Feb. 27, 2017 (France 2)
Length: 65 x 47 minutes
Rights Available: Worldwide (optioned or licensed in Brazil, Spain, Turkey, Finland and MENA)
My Wife Rules is a cooking format with a comic twist: contestents are guided by their wives through an earpiece to cook a professional dish they must otherwise prepare on their own. In each episode, three couples compete under the guidance of a top chef who explains the recipe only to the women. The women must then carefully talk their spouses through each step of the recipe, communicating only via an earpiece and a screen. At the end of 60 minutes, it's judgement time. At the end of the show, the couple with the best score wins a cash prize.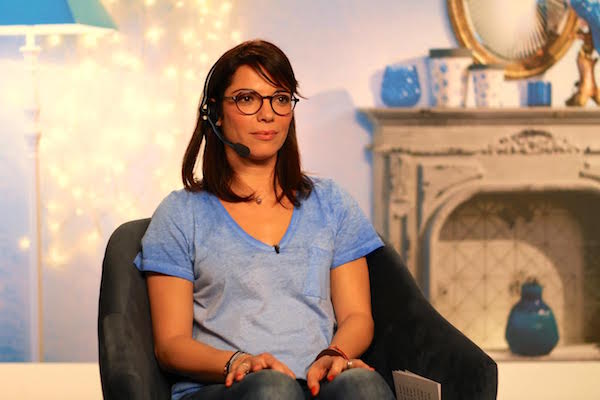 MYTHBUSTERS: THE SEARCH
Partners: Produced by Beyond Productions; distributed by Beyond Distribution
Aired: Jan. 8, 2017 (Discovery Science US)
Length: 8 x 60 minutes
Rights Available: Worldwide outside North America
Since 2002 MythBusters has separated fact from fiction in spectacular style. Last year the original cast hung up their lab coats and bowed out with a boom. But, with a myriad of myths still to be tested, the search is on to find a new team to test tall tales and urban legends. To find the best of the best, 10 elite builders battle it out for their chance to continue the legacy. Host Kyle Hill presents the candidates with 16 myths to test their mettle. At the end of each episode one of the hopefuls is eliminated until the final four go head to head in a finale that will launch the careers of the lucky winners. And of course, there are always explosions.
LIFE ON THE LINE AUSTRALIA
Partners: Produced by Screentime; Distributed by DRG
Aired: March 21, 2017 (ABC Australia)Length: 6 x 30 minutes HD
Rights Available: Worldwide, excluding Australia
The laws of physics are one of the few things in life that are universal, immutable and predictable. We rarely think about them, yet they impact everything we do. Across the series, award-winning documentary filmmaker Todd Sampson tests these powerful physical forces. With the help of some of Australia's leading young physicists, along with a construction and safety team, each episode follows Sampson's journey from the kernel of an idea through to a daring experiment that will show physics in action. The experiments are at the mercy of weather, human error, mechanical failure and Sampson's own willpower; however, the science on which they are based remains absolute.
SEX TAPE
Partners: Produced and distributed by Armoza Formats
Air date: TBA
Length: 60 to 90 minutes
Rights Available: Worldwide (optioned in Germany)
Sex Tape is best described as a cheeky social-experiment series. It features three couples each week trying to fix their relationships, and they are prepared to take some risky steps to set things right. The couples tape themselves during their most intimate moments, including dealing with issues of sex. They then meet with two other couples and, under the guidance of a professional sex therapist, reveal their uncensored tapes to each other. The ultimate goal is that each couple is able to walk away with insightful and meaningful ways to boost their love lives.  •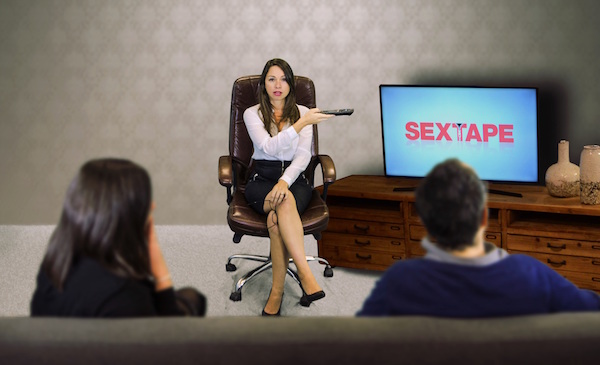 A version of this article that appeared in print mistakenly attributed the distribution of Trumped: Inside the Greatest Political Upset of All Time to Showtime Network. realscreen regrets the error.