Science fiction author Philip K. Dick, in his 1956 short story The Minority Report, predicted a future in which a specialized "Pre-Crime" police unit is able to arrest criminals before they commit their offences.
That fictionalization of a far-away future has already arrived in the present, in which law enforcement officials across the U.S. and Europe utilize forecasting software, databases and algorithms to identify "hot people" – those most likely to be the victims or perpetrators of a crime.
In Pre-Crime, directors Matthias Heeder and Monika Hielscher travel to Chicago, London, Paris, Berlin and Munich to explore the repercussions of how these modern predictive tools are used to monitor and flag "high-risk" offenders through scant evidence and unreliable data sources.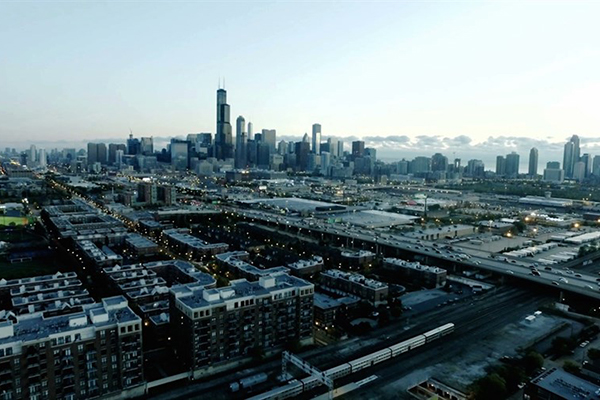 The 87-minute film – which holds its world premiere at Hot Docs on Saturday (April 29) – reveals how predictive policing techniques empower officers to take a more proactive approach to the prevention of crime. But in the years since it was first employed, critics to these modern techniques have raised pointed questions about potential breaches to civil liberties.
"There is a worldwide movement of young scientists who are demanding algorithmic accountability, which means you have to open the black box and make it transparent," Matthias Heeder tells realscreen from Hamburg, Germany ahead of the 36th edition of the Hot Docs Canadian International Documentary Festival.
"The same thing is true for the police — they must be held accountable for what they're doing. That is the basic message of this film."
But Heeder and his filming partner Hielscher hadn't planned on developing a film about policing algorithms from the outset. Instead, the directing duo had set out to create a documentary about algorithms relating to big data and the Internet as a whole.
"This is a very complex issue, and what we were really worried about was how to tell the story, not just about police, but about society," Heeder says. "What we learned was that it was a constantly changing environment — political necessities are changing [thereby making] decision makers determine whether or not to use this software."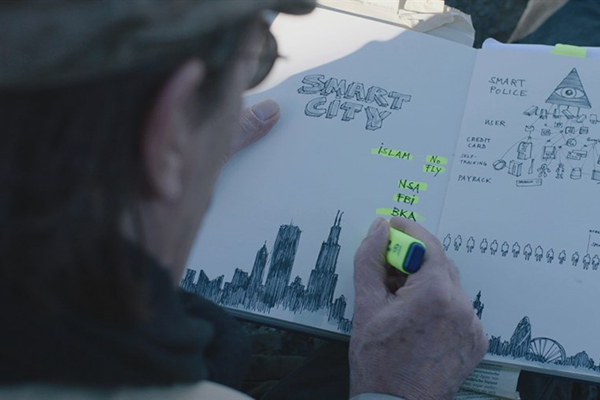 The process would take the filmmaking duo a total of three years to complete, with one year devoted to research, script writing and filming, and two years to finance.
The pair would shortly thereafter onboard Berlin-based producer Stefan Kloos who, amongst other things, was responsible for organizing the budget provided to the film by public Franco-German TV network ARTE, German-pubcaster WDR, the media program from the European Commission and the German Federal Film Fund.
The Film Commission Hamburg Schleswig-Holstein, meanwhile, provided research funds.
"Three years to make a documentary film is just ridiculous," Heeder says with exasperation.
So just how much freedom are we prepared to hand over for the loose promise of complete security, and what are the dangers of predictive policing algorithmic software like the Chicago Police Department's Strategic Subject List or PredPol, which grew out of a research project between the Los Angeles Police Department and UCLA?
Chicago's Strategic Subject List (or Heat List) utilizes the algorithm created by Illinois Institute of Technology professor Miles Wernick, which aims to predict who is most likely to succumb to gun violence or inflict it upon someone. The algorithm assigns scores based on arrests, shootings, affiliations with gang members and other variables.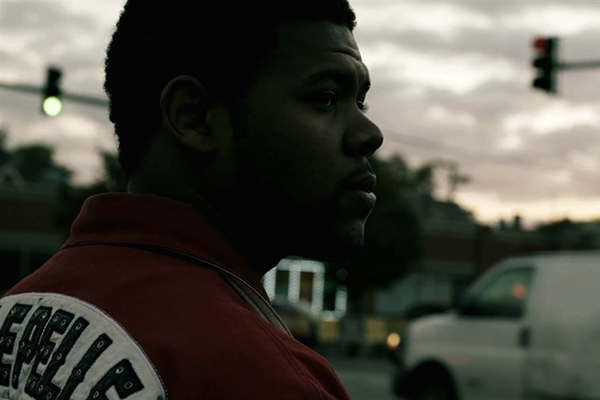 The PredPol program (or predictive policing)uses three data points in making its crime predictions, according to the company's website. They are "past type of crime, place of crime and time of crime". Though the software targets criminal hotspots rather than targeting specific individuals, eliminating any personal liberties and profiling concerns, the practice, Heeder says, is dangerous.
"The idea from the police then is that if they know where the hotspot is, they know that there's a certain probability that a crime will occur and they flood that area with cops," he explains. "Police find it makes a difference in the way police officers look at innocent people."
Welcome to the Minority Report.
Pre-Crime premieres at Hot Docs in the Special Presentations category on Saturday, April 29 at 7 p.m. ET at Toronto's Hot Docs Ted Rogers Cinema. Visit the festival's website for complete screening info.
The 2017 Hot Docs Canadian International Documentary Festival runs April 27 to May 7.