With political and social anxieties on the rise around the world, some broadcasters are seeing a surge in demand for gentler programming that encourages human connection, not more quarreling.
By Daniele Alcinii and Selina Chignall
In 1947, English poet W.H. Auden penned the six-part poetic saga The Age of Anxiety, exploring our human response to a fast-changing world that, at the time, seemed to be spinning off its axis.
Although the Pulitzer Prize-winning piece was published 70 years ago, similar political and social anxieties persist in modern-day life, leaving many of us scrambling to find solace from an endless cycle of worrying news.
Enter reality television with the salve. Once the go-to realm of catfights and contrived controversy, audiences are turning to their screens to find kinder, gentler programming that makes them feel good, according to a study recently commissioned by lifestyle broadcaster TLC.
"We have found our audiences have actually shifted to things that feel very comforting," says Howard Lee, executive VP of development and production for TLC and GM of Discovery Life. "I think that that has some kind of a powerful connection with the way the country swung in terms of the (U.S. Presidential) election."
The study's conclusions are underscored by a ratings momentum enjoyed by the Discovery Communications-owned net. TLC reports that its ratings have surged 26% since the calendar year began, marking the broadcaster's best-rated quarter in primetime in two years and is ranked the No. 7 ad-supported cable network among W25-54. The channel was also up double-digits versus the year prior with W18-49 (up +15%) and W18-34 (up +24%).
The successes continue to be driven by several key series hitting rating highs in their most current seasons of feel-good fare, including Outdaughtered,  My Big Fat Fabulous Life, Little People, Big World and Long Island Medium. These programs, Lee says, pull from TLC's commissioning ethos of seeking out personalities and stories relatable to the average American viewer.
"People just want to feel at home," he says.
American cable television network UPtv has seen comparable gains in its advertising retention rates amid five consecutive quarters of growth. The InterMedia Partners-owned channel laser-focuses its programming strategy on super-serving what it sees as a long-underserved market with safe, cheerful content.
"More and more people are turning to TV wanting that escape to be positive and bring people together to counteract the negativity out there," says Timothy Kuryak, SVP of unscripted development and production at UPtv.
Since having rebranded from the Gospel Music Channel four years ago, UPtv's programming strategy of showcasing light-hearted content has managed to deliver strong co-viewing numbers, ranking as one of the top 20 co-viewing cable networks in Q1 2017, led by long-standing ratings hits Bringing Up Bates and Growing Up McGhee.
In Europe, where a calamitous migrant crisis continues to dominate news cycles 24/7, producers report similar demand for gentler TV.  Rumpus Media's An Immigrant's Guide to Britain for Channel 4, for example, was deliberately crafted to address the issues of the day, while carefully steering clear of the onslaught of negativity and angst.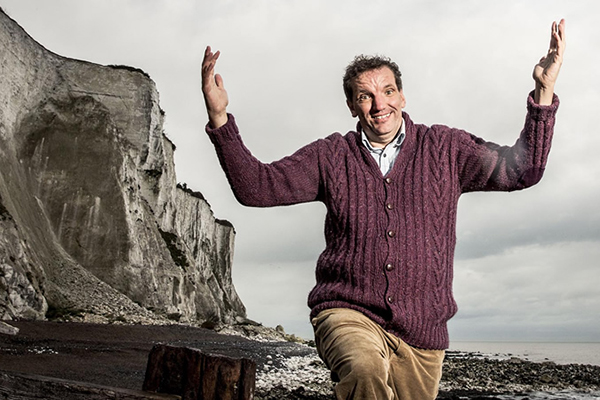 "You want something that can provide an antidote to [the news] and something that can shed a different light on the big issues," Rumpus Media's joint MD Emily Hudd says.
In An Immigrant's Guide to Britain, comedian and first-generation immigrant Henning Wehn leads a cast of comedians and members of the public as they investigate a culture they know little or nothing about. The 4 x 60-minute docuseries offers a fresh look at highly contentious public issues (in this case, immigration), but does so in a way that encourages human connection, not more quarreling.
"We wouldn't feel happy with ourselves if we were being cruel to people or we felt like we were misrepresenting people or manipulating them in any way. We want our programs to make people laugh and make people think," Hudd says.
Jonathan Murray, often cited as the creator of the reality television genre with MTV's The Real World in 1992 and, later, The Simple Life, among other big successes, believes we've entered into a period in which networks and audiences alike are searching less for "kinder" content, and more for something that feels authentic.
"Conflict for conflict's sake and conflict over trivial matters does not resonate with viewers. There has to be something honest and real behind what people are doing," says the veteran television executive and founder of Bunim/Murray Productions.
"The audience is pretty sophisticated about what they are watching. They've seen all kinds of reality TV, and when you use the same old formulas, it can feel canned or false."
In that vein, Bunim/Murray's Emmy-winning Born This Way for A&E, which has been nurtured by Murray since 2009 and follows the lives young adults living in California with Down syndrome, has steadily won over audiences with its positive messaging and groundbreaking vision of diversity on screen.
In season one, which aired in December 2015 — long before Brexit and President Trump rattled nerves — the series saw viewership trend upwards by 67% over the six-episode arc. It resonated particularly well with adults 25 to 54 years olds, growing 84% over the season. The heart-warming series, now in its third season, returned to A&E on May 16 with a 10-episode order.
"The show is positive, but not whitewashed," Murray explains. "There is a lot of humor and some heartache, and that's where the program succeeded — it mirrors life."
There are those who are skeptical of the theory. Professor Thompson, director of Syracuse University's Bleier Center for Television & Popular Culture, firmly rejects the notion that TV audiences, as a whole, are clamoring for a gentler reality world. He cites the continued popularity of long-standing franchises such as Keeping Up With the Kardashians, The Bachelor and The Real Housewives — formats that often put conflict at the center and, yet, continuously post strong ratings and have birthed equally successful spin-offs.
"If someone came out with a new and really nasty reality show that was executed in interesting ways, I think people would watch it," he reasons. "[Compassion] is harder to execute because kindness and gentleness tend to be less dramatic."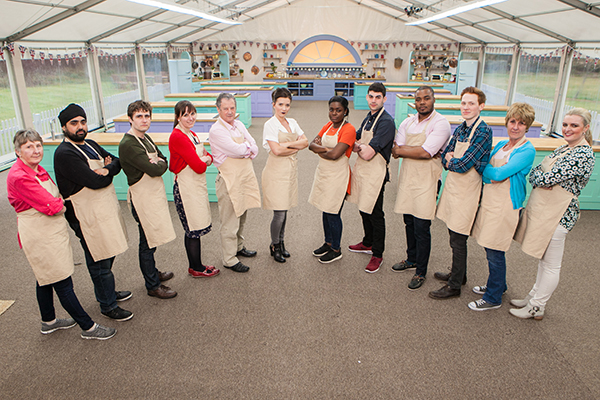 A highly publicized autumn 2016 bidding war for formattable British cookery competition The Great British Bake Off, however, puts Thompson's theory to the test. Negotiations between Richard McKerrow's Love Productions and the BBC, Bake Off's home for seven seasons, had been underway for more than a year before falling apart at the 11th hour. Rival UK pubcaster C4 would shortly after swoop in with a reported £25 million bid (outbidding the BBC's £15 million offer) to secure the feel-good baking series to a three-year deal.
Official ratings data in the UK for 2016 proved that soft-hearted content has the potential to drive massive audiences to a network, with nine of the top 10 most-watched programs of the year coming in the form of Bake Off episodes.
McKerrow, who serves as creative director of Love and the mastermind behind the format, says his company is guided by a simple philosophy.
"People who are brave enough to appear as themselves on television are quite courageous," he reasons. "You have to show them in a true, honest and fair light."
It's not always about the political context of the times.
"Just be yourself, and that will ensure the best television," McKerrow advises. "Ultimately, viewers enjoy empathizing rather than being cynical."
This article first appeared in the May/June 2017 edition of realscreen magazine.
Correction: An earlier version of this article mistakenly stated that Welcome to Sweet Pie's aired on UPtv. The series airs on OWN.