Aengus James, executive producer with Los Angeles-based This Is Just a Test (TIJAT), recalls a conversation with Akil Muhammad, a native of South Los Angeles and the subject of the prodco's latest series for A&E, that helped set the creative direction for the project.
"One of the first things [Muhammad] said to me was that as a kid growing up in L.A., he thought of his world as having clear lines between good and bad — like superheroes and villains," James tells realscreen in advance of the July 13 premiere of Akil the Fugitive Hunter. "That stuck with me."
Over time, Muhammad was on the verge of crossing that line himself and journeying down a path of drugs and crime. But when he lost his best friend to gang violence, the Crenshaw native shifted his focus and became a bounty hunter, chasing down some of the most egregious criminals in his community.
The 10-part A&E docuseries from TIJAT — the prodco behind TLC's I Am Jazz and the controversial Escaping the KKK project, also slated for A&E before it was pulled by the net — combines live-action and animation to chronicle Muhammad's journey as he tracks and captures the wrongdoers.
James says the decision to use animation in the series was a way to show the backstories of Muhammad and the criminals he pursues, as well as scenes that the production team couldn't follow in real time.
"When you are living in that environment, with crime around you, you become numb to it. I think animation represents that world in a different way than watching live footage," says James.
The team reached out to influential animator Carl Jones, who has worked on projects such as The Boondocks and Black Dynamite.
"He reinforced our belief that animation was the natural fit for a story of a guy who, I think, is a real hero going after these villains," James says.
Of course, animation has often been used effectively by doc-makers to help propel their stories. Notable examples include 2002′s The Kid Stays in the Picture from Nanette Burstein and Brett Morgen, 2008′s Waltz with Bashir from Israeli filmmaker Ari Folman, and 2016′s Tower, which covered the first campus shooting in the U.S. The doc took home the 2016 SXSW award in the Documentary Feature Competition.
However, James notes that animation is a tool that has been less utilized in basic cable docuseries.
"I think our industry is in a weird place where people are second guessing a lot of things," James says. "'Does this go too far? Is this the right thing?' But I feel at the end of the day, everybody… should be encouraged to try new ways of storytelling."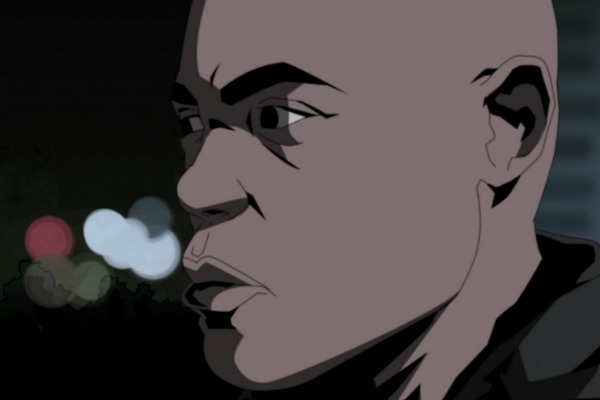 Executive producers for TIJAT are James, Colin King Miller and Myles Reiff. Muhammad, Wood Harris and Jones serve as executive producers. Elaine Frontain Bryant, Amy Savitsky and Evan Lerner serve as executive producers for A&E.
Akil the Fugitive Hunter airs July 13 at 10 p.m. ET/PT.
(With files from Barry Walsh)