Tom Jennings was left with a distinct impression of Diana, Princess of Wales, after listening to several hours of tapes featuring the people's princess.
"Within the first few minutes of listening to the tape, I remember thinking to myself, 'Oh my God, her laugh,'" Jennings, (pictured, below) tells realscreen. "She had the most amazing laugh."
Jennings, a Peabody Award-winning filmmaker and president of 1895 Films, is the executive producer of  National Geographic's new special, Diana: In Her Own Words. The doc tells the story of Diana's journey from childhood to her relationship with Charles, Prince of Wales and the life she led in the public eye.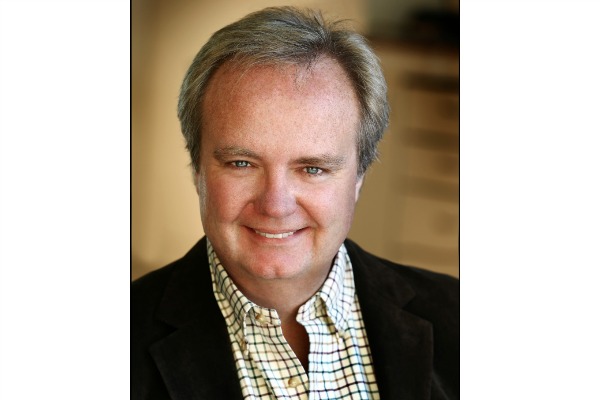 As part of the new 120-min doc from 1895 Films (Challenger Disaster: Lost Tapes; MLK: The Assassination Tapes), Jennings and his team had to bring Diana's story to the screen in a unique way.
Finding a new approach to cover Princess Diana's life was integral, as Jennings knew there would likely be a raft of material commemorating the 20th anniversary of the global icon's death.
Specials that have been announced include the controversial — and similarly titled — Channel 4 doc Diana: In Her Own Words, which features tapes Diana made with her vocal coach Peter Settlen. Throughout the tapes, Diana speaks intimately about her personal life.
ITV's special, Diana, Our Mother: Her Life and Legacy, featured Diana's sons, Prince Harry and Prince William speaking openly about their mother, while BBC2 took a different route and approached Diana through some of her most celebrated dresses in Diana: Designing a Princess (1×30).
On the other side of the Atlantic, U.S. broadcaster ABC told Diana's story in The Last 100 Days of Diana, which traced her life in the last summer before her death.
To differentiate themselves, Jennings and his team went through seven hours of rare recordings featuring Diana. The recordings were done with Diana's permission in 1991 by a close friend, on behalf of journalist Andrew Morton. Morton was writing a book about Diana's life, which became the 1992 New York Times bestseller, Diana: Her True Story in Her Own Words.
"This was much more unique than other types of tape shows we have done, in that it was a first-person narrative. We just had someone, Diana, telling her story beginning, middle and end. Often we don't have that rich source material to work with," says Jennings who was able to license the tapes from Michael O'Mara, the publisher behind Morton's book.
During the candid interview, Diana spoke frankly about her life, explaining her circumstances in 1991 following ten years of marriage to Prince Charles.
She shares her life story, including her unhappy childhood, her awkward introduction to HRH Prince of Wales when she was just 16 years old, and her rise in popularity on the world stage. Bombarded by the press and embraced by a nation captivated by the pair's "fairy tale romance", Diana was unprepared for the fame that engulfed her.
Because of the conversational tone of the recordings, Jennings says viewers will get the sense that they are sitting in the same room as Diana as she tells her story.
"When I finished the seven hours [of recordings], my eyes were open in a way I hadn't thought about her before – it made her more human."
With Jennings having more than 100 plot points at his disposal, he and his team decided to construct the special by looking at the arc of Diana's story that the public already knew.
They made storyboard cards of all the story points included in the tapes, and then began to arrange archival footage Diana could narrate.
"The parts of the tapes we used, most are the moments that we could show viewers directly. So in a sense, she is narrating the film, even though it was made 20 years after she passed away," Jennings says.
When approaching archive-driven projects, producers usually avoid using material that has already been widely shown. Jennings prefers to go back to the original, raw footage. His preference is to license the unpublished images and footage that are as close to the famous shots viewers know, making the familiar moments of Diana's life feel new.
"The main thing we do, and what we did in Diana, is try very hard to not use nationally known commentators," says Jennings. "We try and find people's voice and faces that are unfamiliar to most viewers. We do that because it adds to the sense of, 'Wow, I am seeing this for the first time.'"
During the 18-month production period, Jennings tried to edit Diana: In Her Own Words to play out like a classic movie for modern audiences, including using the familiar motif of a hero's journey.
"We are always trying to find a way as content creators and filmmakers to get our vision out," he says.
Diana: In Her Own Words airs on National Geographics Aug. 14 at 9 p.m. ET/PT.