Realscreen concludes its coverage of the 2017 IDFA Forum with the third installment of our full report. In this final batch, we bring you the last four presentations from day two of the Central Pitch.
This last group of pitches featured a film about a charismatic and controversial Pakistani prime minister, a look into the rush to explore and exploit underwater treasure, an intimate portrait of hospital life in China and an exploration of the inner lives of hens, pigs and cows.
Wrapping up the IDFA Forum on Wednesday (Nov. 22), Chilean filmmaker Maite Alberdi's The Mole Agent picked up Best Central Pitch, while Danish director Jen Pedersen's Kids on the Silk Road 6-15 won Best Round Table Pitch.
Part one of our Forum coverage is here while part two is here.
The Rise and Fall of Bhutto
Director: Ziad Zafar
Production company: BEW TC, Crescent Films
Production budget: €408.800
Still needed: €408.800
Status: In production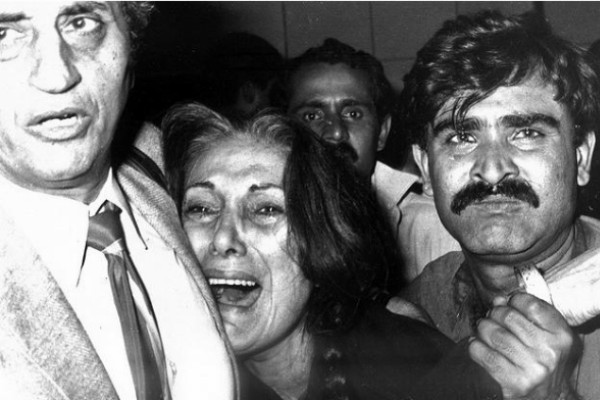 IDFA logline: The dramatic untold story of Pakistan's first democratically elected leader Zulfikar Ali Bhutto who was toppled and executed by an American-backed military dictator in 1979.
A film seven years in the making, The Rise and Fall of Bhutto examines the story of former Pakistani president Zulfikar Ali Bhutto who swept to power in the 1970s on a socialist mandate during the country's first free elections. However, this charismatic and controversial leader would be overthrown and executed by the military in less than a decade since his rise to power.
This is a film of a birth of a nation told through Bhutto, said director Ziad Zafar.
BBC 'Storyville' commissioner Mandy Chang said she found the trailer "absolutely electrifying." She is fascinated by Bhutto and the film as it shines a light on modern-day Pakistan. She wrapped by saying the access to important archive and key people is "extraordinary."
Arno Becker of RTL Germany found the trailer compelling and superbly edited with its strong archive. He wondered if viewers would see how Bhutto influences Pakistan's current political landscape.
Meanwhile, Ontario pubcaster TVO's executive producer of documentaries, Jane Jankovic said this film might fit with their current affairs programming. She concluded by saying the feature might offer a way to tackle a topic they wrestle with in trying to understand the roots of conflicts.
And NHK senior producer Yoshihiko Ichiya said he believes the story of Bhutto would work well with East Asian audiences.
Sunken Eldorado
Director: Denis Delestrac, Didier Martiny
Production company: Via Découvertes Films
Production budget: €520.956. Secured some funding from CNC; Région Pays-de-la;Procirep & Angoa
Still needed: €140.000
Status: In production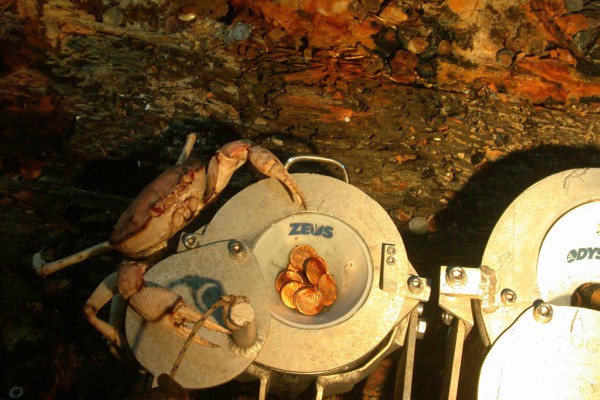 IDFA logline: The three million shipwrecks over past centuries have left hundreds of tons of gold on the seafloor. This time, the Eldorado lies in sunken ships and treasure hunting is a new global issue.
Gold is an increasingly rare commodity that in years will become even more scarce. One place where it can still be found is on the bottom of the world's waters, among shipwrecks. But who owns this gold worth billions of dollars?
Claiming a stake over this gold is complex due to not only whose boat the gold was on but where it was mined. With technology, it has become increasingly easier to access these ships which once were thought to be lost. But getting to this treasure can be both costly and dangerous.
RTL's Becker said Sunken Eldorado is a fresh topic. "The way you built up your story is very well done. You can easily understand why this is a topic." He said the expedition element of the film would fit nicely with the broadcaster's expedition slot.
Murray Battle, director of original content and brand, Knowledge Networks, said its audience cares about the economy and this is an intriguing way of looking at a commodity.
TVO's Jankovic said depending on the style of the film, it could have promise with the pubcaster, which recently aired two series on gold. "This could be an interesting fit although there is some crossover. This is one place where our cameras did not go."
Marie Nelson, VP news and independent film, PBS said its audience on Wednesdays skews heavily male and this content might fit that niche.
NHK's Ichiya said the public broadcaster has an underwater special unit that is exploring the world in 8K format, and this type of programming could be of interest.
People's Hosptial (pictured)
Director: Siyi Chen
Production company: Wooden Fish Pictures
Production budget: €282.700. Secured some funding from IDFA Bertha Fund; CNEX; National Academy of Television Arts and Science
Still needed: €268.562
Status: In production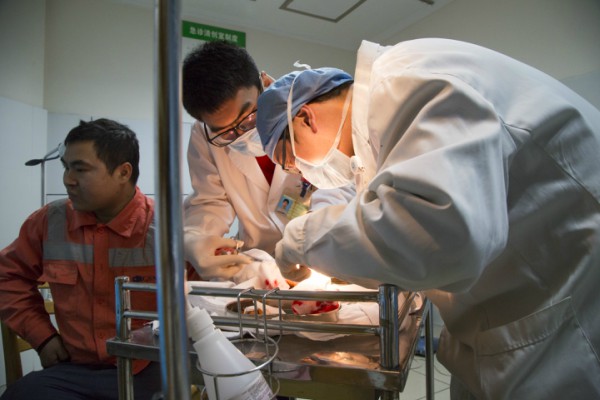 IDFA logline: As the Chinese society criticizes dysfunctional hospitals, a doctor's daughter revisits the small-town hospital where she grew up – this time with a camera, in the middle of a chaotic ER.
Over the past decade, there has been a growing concern in China that the public 'people's hospitals' are no longer serving the people as they once did. Director Siyi Chen said she spent much of her youth in a hospital where her mom worked as a doctor. Twenty years later, she is revisiting the hospital, her memories and the issues doctors face.
"With this film, I want to explore the loss of compassion in the hospital and beyond," director Siyi Chen told the audience.
The project is still in production and plans are to finish in 2019. The production team is looking for more funding and an international coproduction.
Sundance Institute's director of film programming, Tabitha Jackson, said her excitement over the project is in being introduced to emerging female talent in China. "The precinct of a hospital is a TV staple because all humanity is there in all of its dimensions: love, fear and humor. It feels like familiar territory but because it's in China and you are bringing your personal take to just makes it feel so fresh," Jackson said. "I'm all over it. I love it."
Justine Nagan, executive director of PBS' doc strand 'POV' said they have been tracking this project and she is encouraged by what she's seen. Audiences enjoyed Motherland, an examination of a maternity hospital in the Philippines, in POV's last season, so Nagan would like to follow up on the project.
"I think what you have been able to do, by using your personal voice in this way, has allowed us to see the universality of the experience and the connection of what is happening in China and what is happening in our own countries," PBS' Marie Nelson remarked.
Krogufant
Director: Victor Kossakovsky
Production company: Sant & Usant
Production budget: €792.682. Secured some funding from Norwegian Film Institute; Creative Europe; Fritt ord; Storyline studio
Still needed: €626.182
Status: Start production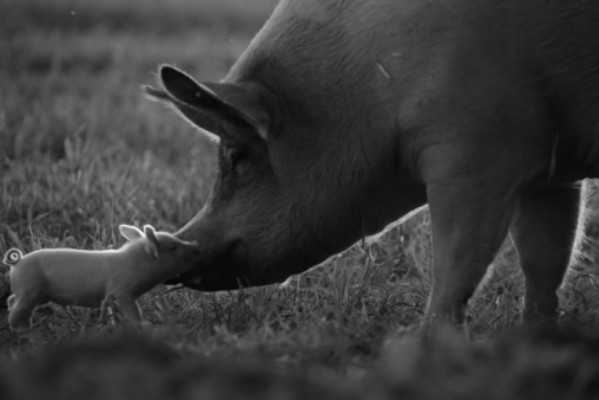 IDFA logline: A film about the intelligence, emotions and sensibility of animals we normally only get familiar with when they are served as food on our plates: pigs, cows and hens!
Krogufant wants audiences to take a look at the lives of ordinary animals in the hopes of understanding they are capable of feeling, anticipating and insight. Across these three stories, shot in black and white, audiences will see motherhood, friendship and the importance of freedom through the eyes of animals.
Sophie Chegaray, commissioning editor at France 5, remarked that while the trailer was strong, she was not sure if there was a space for the doc on the pubcaster. She added that she needs to know more about the narration and how the film would play out.
Barbara Biemann, head of doc films, ARD/NDR, said the trailer was beautifully filmed. "We have a tradition at NDR of wildlife films. I'm a bit speechless because this is what wildlife films should be."
POV's Nagan said she often feels that black and white photography in contemporary films is gimmicky but that didn't seem to be the case with Krogufant and could see an acquisition being made.