Realscreen is happy to announce the participants chosen to be part of its inaugural Pathways Mentorship Program at the 2018 Realscreen Summit.
As part of the program, five industry professionals are being given the chance to gain professional development through mentorship opportunities and complimentary access to the Realscreen Summit. The program is tailor-made for individuals who are looking to pivot their career, whether one aspires to go from producer to showrunner, from producer to network exec, or from network exec to owner of their own production company.
The participants will be mentored by an A-list of industry executives who will provide guidance and feedback to aid them in their professional development. They include: Paul Buccieri, president, A+E Studios and A+E Networks Portfolio; Abby Greensfelder, co-CEO and executive producer, Half Yard Productions; Jonathan Murray, founder and executive consultant, Bunim/Murray Productions; Jane Root, CEO, Nutopia; and Drew Tappon, chief creative officer, 495 Productions.
In addition to face-to-face meetings with their mentors, and calls before and after Realscreen Summit, participants of the Pathways Mentorship Program will receive master class-level registration at the 2018 Realscreen Summit, the opportunity to meet and greet with all mentors, front of the line access and reserved seeing at 30 Minutes With sessions and keynotes, and four nights hotel accommodation at the Marriott Marquis Washington DC.
And now, the five participants for the first edition of the Pathways Mentorship program are (drum roll, please)….
Steven Flisler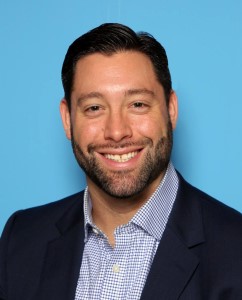 Steven Flisler has been with NBCUniversal since 2006 and joined Peacock Productions in 2016. He oversees production management, budgeting, strategic initiatives and day to day business operations for Peacock along with business relationships with all of Peacock's clients.
Prior to Peacock, Steve oversaw the National Crew Desk for NBC News responsible for all field crew assignments, logistics and strategy for Today, Nightly News, Dateline, MSNBC, Newsgathering and Special Events. During this time he also supported Peacock as a production & operations manager for major live shows on Discovery Channel. These shows included the Nik Wallenda tightrope specials Skywire Live in the Grand Canyon and Skyscraper Live in Chicago.
Nicole Max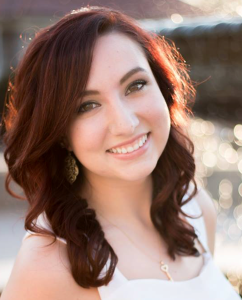 Nicole always knew she wanted to be Tina Fey when she grew up. From an early age, she had a passion for writing, storytelling, and watching way too much TV. Thankfully, her parents didn't discourage this. Her dreams of wanting to create television shows led her to pursue a SMAD (School of Media Arts and Design) degree from James Madison University. After graduating in 2015, Nicole packed her Honda Civic up with all of her belongings and moved to Austin, TX to begin her career in television development and casting at Megalomedia. As a Northern Virginia native, she then moved back to the DC area to work as the development manager for Lucky Dog Films. While there she had the opportunity to work on several projects, and assisted in developing Pop Up Hotel on the Great American Country channel as well as several specials for the DIY Network.
Nicole recently moved to New York City where she hopes to continue pursuing a career in television, and one day meet Tina Fey in person.
Amber Mike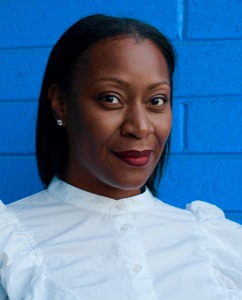 With 15 years of production experience, Emmy-nominated showrunner Amber Mike's expertise crosses a variety of genres including live, talk, and docuseries
formats. Notably, she has produced for YouTube's upcoming series What the Fit with Kevin Hart, Fox's Empire Preshow & Aftershow, 2016 Comic-Con HQ Live Launch, and Jimmy Kimmel Live at Summerfest 2017.
Her passion for television is evident in all that she does; from casting talent to development content to overseeing projects, Amber infuses her innate ability to connect with production teams and audiences nationwide. Amber is currently building her independent production company A Voice, which focuses on creating branded digital content for people of color. Her commitment is to create authentic, high-level programming for digital and television spaces.
Irfan Rahman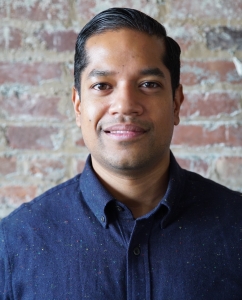 Irfan is a showrunner with over 15 years of experience producing and directing unscripted shows, both in the UK and U.S. He started his career in London and worked on a number of successful primetime reality and docuseries, covering a wide variety of subject matters from Gordon Ramsay's Kitchen Nightmares to The Apprentice.
He is a storyteller at heart, with a passion for sharing stories of people from diverse walks of life. After moving to the U.S., he spent over two years at Magilla Entertainment where he helped launch Diesel Brothers for Discovery and American Ripper for History. He is currently at Jupiter Entertainment, showrunning the true crime doc series Notorious for Oxygen.
Sydney Resel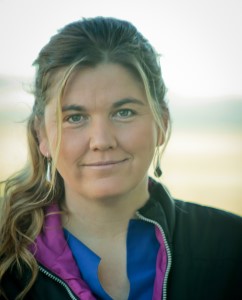 Sydney is no stranger to the unscripted TV world. She has worked on 19 shows with nine networks and traveled the world, living in African rail-cars, and dropped by helicopter into the frozen abyss of New Zealand's Southern Alps. She is a graduate of Montana State University where she studied film and television as well as civil engineering. Upon graduation she began working as a camera operator and worked her way up to help create a $4,000,000 production for the History Channel, currently in post-production.
Sydney's roots run deep in the Rocky Mountains of Montana where she grew up listening to tales and lore of the Wild West. Sydney's upbringing gives her a unique perspective on entertainment and story ideas. Her passion for storytelling has led to great tales that highlight unique characters and their life experiences. Her company, Backcountry Media, is currently in development on three projects with more on the way. Backcountry Media seeks to provide opportunities for minorities in the industry, believing great art comes through great diversity.