The issue of gender inequality among directors in the film industry has remained a talking point in recent years.
That argument was bolstered by a recent study conducted by San Diego State University that found female directors accounted only 11% of the top 250 films in 2017 at the U.S. box office.
This year at the 2018 Sundance Film Festival, which takes place Jan. 18 to Jan. 28, 37% of the 122 feature films slated to debut at the Park City, Utah-set fest are directed by women (compared to 34% in 2017). Female directors will also be represented in every section, including 21 across all competition categories and 11 in the premieres class.
Among the projects directed by women at the 10-day festival is Robin Williams: Come Inside My Mind by Primetime Emmy Award-winning filmmaker Marina Zenovich (pictured below).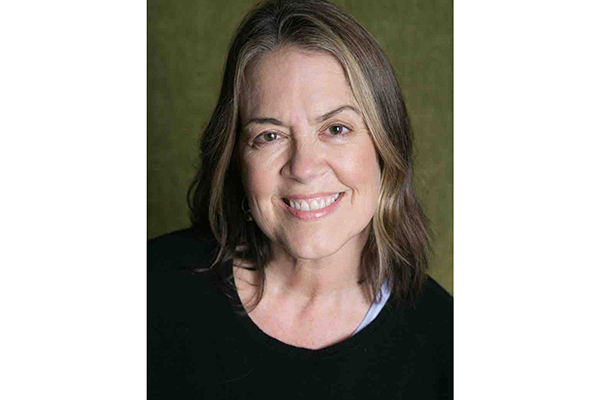 Produced by Alex Gibney and Shirel Kozak, the 116-minute documentary culls never-before-seen archive and interviews with Williams's confidants – including Pam Dawber and Billy Crystal – to gather an intimate portrait of the late stand-up comedian and Academy Award-winning actor.
Told largely through his own voice, Come Inside My Mind explores Williams's ascent to fame and his celebrated 30-year career while revealing the otherworldly creativity that drove him.
The film – a selection of Documentary Premieres program at Sundanc – also features outtakes from 1970s sitcom Mork & Mindy and such films as Jumanji and Mrs. Doubtfire to illustrate Williams's eccentric energy, never-ending spontaneity and seemingly effortless humor.
Robin Williams: Come Inside My Mind is scheduled to have its television debut following a festival run in Autumn 2018 on premium cable net HBO. Executive producers on the doc include Sheila Nevins, David Steinberg, Kristen Vaurio and Zenovich. Nancy Abraham is senior producer.
This interview has been edited and condensed for clarity and length.
What was the genesis for Robin Williams: Come Inside My Mind?
Biopics, for lack of a better word, are really popular these days and people are looking to make films about people who have led interesting lives. We didn't want to do a straight biopic. I am kind of known as a filmmaker who makes films about people as opposed to someone who makes issue films. So I'm always looking for interesting characters to make films about. And this came about as a combination of HBO, Alex Gibney – who's a mentor and friend – and our common interest in telling the story of Robin Williams. I think a lot of people were interested in this and I feel fortunate that I was lucky enough to be the one to tell it.
How did you go about finding archive material for this film?
The first thing you're always trying to do in a documentary is look for footage that people haven't seen before. There are various archive houses that you go to and we looked for stand-up routines that hadn't been seen, [including] his routine for Home Box Office going back to 1978. The thing about this film [is] a lot of it is told through Robin's voice, so the goal was trying to find clean audio, which is hard because he cracks so many jokes. When it was clean audio, it was heaven.
Did you come across any major voids where you didn't have corresponding footage? How did you resolve those holes in the narrative?
You use the interviews as a secondary source to paint a picture that he's not painting himself. I can't begin to tell you what a laborious process this was because you get troves of archive and you're looking for him saying specific things. So we did have holes where we had to go back and fill things in. For Robin, he was someone who didn't go personal and deep very often, so we were looking for those kinds of kind of nuggets.
What's interesting about the process is that you can get all this stuff at the beginning and it doesn't really mean anything to you. But then when you're deep in the editing process and it's like we really need a line that shows that Robin is vulnerable. There was a certain point where we were screening for friends and colleagues and everything just seemed too easy for [Robin] – he just he made it so quickly, we needed a line where he's vulnerable and then we went back through [the archives] – now that we were looking for something specific, we found a [Playboy interview] where Larry Grobel asks him 'Do you feel you have any fears?' Those are the gems that you're looking for.
What types of production challenges did you encounter on the project?
At the end of the day it takes time. The biggest thing with making a film is time. If you have people who know how to do this and do it well, you just need time. We had 36 weeks to edit. We did end up bringing in a second editor because we just needed more time because you have to go through all the material.
What's next for you as a documentary filmmaker?
I don't really want to announce it yet, but I've been trying to get someone to agree to be in a film for almost nine or 10 years and I finally got them to agree. I've filmed a few days on that and I'm in the process of making that happen. It's a vérité film following a very compelling political, cultural figure.
Come Inside My Mind was all interviews and archive, so I'm quite keen to follow someone around and just let it happen on camera.
Robin Williams: Come Inside My Mind world premieres Friday, Jan. 19 at 5:30 p.m. MT at the MARC Theatre in Park City, Utah