The results are in. The winning project for the inaugural Realscreen Diversity and Inclusion Award is Is Australia Racist?, produced by Joined Up Films for SBS Australia.
The critically acclaimed program, hosted by Ray Martin, utilizes a series of social experiments based on a survey commissioned by SBS with the Western Sydney University.
The award, sponsored by NBCUniversal Cable Entertainment, will be given at the Realscreen Summit on Tuesday, Jan. 30, at 3:30 p.m.
John Godfrey, head of unscripted content for SBS, will present a case study focusing on the special season aired by SBS, 'Face Up to Racism', of which Is Australia Racist? was a part. According to SBS, the week of programming was designed to "explore, expand and challenge Australia's understanding of racism and prejudice today."
The winning project was chosen from scores of submissions from around the world which were viewed by a jury of three industry members (pictured, from left to right): Sandra Girado, vice president of events and partner relations for the National Association for Multi-Ethnicity in Communications (NAMIC); Robyn Lattaker-Johnson, media consultant, RLJ Media Management & Consulting; and Ben Lopez, executive director of the National Association of Latino Independent Producers (NALIP).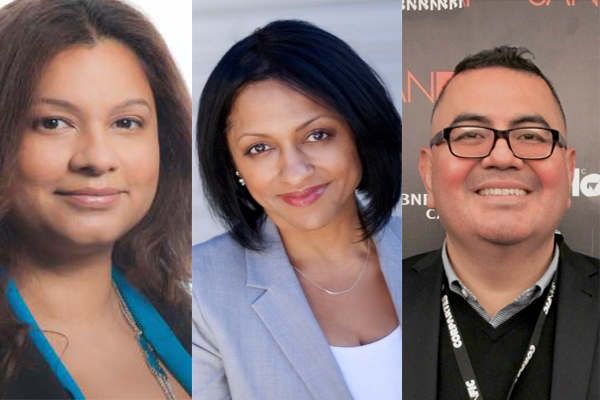 The Realscreen Diversity and Inclusion Award is designed to celebrate programming that showcases those who have previously been under-represented in unscripted and non-fiction television, and content that shines a spotlight on issues surrounding diversity and inclusion. The programs submitted were scored according to four criteria: originality, accuracy, execution and impact.
Realscreen congratulates this year's winner, thanks our jurors for their contribution, and thanks all those who submitted content for the first annual Diversity and Inclusion Award.