It's that time of year. With MIPDoc and MIPFormats kicking off in Cannes on Saturday (April 7) followed by MIPTV on April 9, realscreen presents a round-up of new non-fiction and unscripted titles from distributors slated for the French Riviera this week. Watch for parts two and three of the Shopper's Guide on April 3 and 4. 
A+E Networks
The New York-headquartered media company is gearing up to introduce the south of France to its new lineup of hopeless romantics, beauty influencers and footballing greats.
Titles highlighting the slate include relationship format Love at First Flight (pictured; 60 minutes; Pilgrim Films and Television), in which four ideal couples, after extensive expert and matchmaker criteria are met off-camera, are quietly matched for a "meet cute" in real life as they're flown across North America for a romantic journey; elimination competition Glam Masters (60 minutes; Shed Media) from executive producer Kim Kardashian West which features 12 YouTube beauty influencers competing for a position running Kardashian Beauty and becoming America's next "Superstar Beauty Influencer"; and thrifting series Vintage Queens (30 minutes; Endemol Shine), following savvy bargain hunters as they raid clothes racks to prove that great style can come at a low price.
Also heading to the Croisette are a trio of football series ahead of the 2018 World Cup in Russia, including Football's Greatest Moments (5 x 60 minutes; North One Television, Goalhangar Films), chronicling seminal teams and players from recent World Cup history; Football Godfathers (5 x 60 minutes; Zig Zag Productions), a behind-the-scenes look at leading club managers and their squads; and Head to Head (5 x 60 minutes; Goalhanger Films), which utilizes scientific data to determine the world's greatest player.
A+E will also be launching dramatic docuseries The Men Who Built America: Frontiersmen (4 x 120 minutes; Stephen David Entertainment, Appian Way), which chronicles America's most iconic pioneers as they set out to stake a claim in the untapped nation; and feature documentary Harry & Meghan: A Royal Romance (120 minutes; Brightlight Pictures; pictured belw), capturing the highly publicized courtship between Britain's Prince Harry and American actor and humanitarian Meghan Markle.
All3Media International
Among the MIPTV-bound titles from the London-based distributor is the Maverick TV-produced adventure program Escape (5 x 60 minutes for Channel 4), which sees a small group of skilled people stranded at a crash site and sets a challenge to escape; Raw TV's factual series Inside Ikea (3 x 60 minutes; for BBC2), which goes behind-the-scenes of one of the world's most successful and secretive global brands; Lion Television's hour-long special Stealing Van Gogh (for BBC2), which provides insight into the shadowy world of art crime; and the Swan Films special Islam, Women and Me (30 minutes; for BBC1), which sets out to determine whether it's possible to be an independent woman and a good Muslim in modern Britain.
Alongside new finished titles, MIPTV will also see the launch of a selection of brand new factual entertainment formats, including family entertainment series Wedding Day Winners (60 minutes; Panda TV for BBC1), in which two engaged couples and their friends compete to win a dream honeymoon and an extraordinary wedding ceremony; entertainment format Whirlwind Wedding (SEO for RTL2 Germany), in which potential grooms are offered an all-expenses paid wedding if they can convince their significant other to marry them today; and 24 Hours to Hell and Back (Studio Ramsay for Fox U.S.) which sees a legendary chef working around the clock to bring a failing restaurant back from the brink of disaster with the help of renowned chef Gordon Ramsay.
Two further formats from Studio Lambert are the competition series Best in Shop (for BBC2), which aims to discover the finest new food products on the market, and Buy It Now (for E4), which gives entrepreneurs 90 seconds to convince 100 audiences members to buy their product.
Argonon International
The UK distributor comes to the French Riviera with an arsenal of formats, including the comedy entertainment hybrid Ready or Not (30 minutes; for BBC1), a hidden camera prank show that ambushes the public into answering trivia questions to win cash or a selection of prizes.
Argonon is also bringing reality format Star Babysitter for French kids network Gulli. The 90-minute one-off from Parisian producer Med&Co sees parents enlisting one of their children's favorite celebrities – who must remain undercover – to become their babysitter for the day. If the babysitter manages to remain unrecognized, the family wins a grand prize.
Armoza Formats
The Israeli producer-distributor returns to the Croisette in 2018 with the factual entertainment format The Surprise Teacher from Italy's Palomar Productions.
The 60-minute inspirational series, locally titled Il Supplente, sees a new celebrity each week surprising a class of high school students by becoming their substitute for the day. Each celebrity will provide their students with a master class that reflects their passion and experiences.
Blue Ant International
The distribution arm of Blue Ant Media will hit the French Riviera with more than 450 hours of content and eight new non-fiction projects across such categories as factual entertainment, high impact documentary, and nature and wildlife.
Notable fact-ent titles headed to Cannes include The Weather Files (8 x 60 minutes; Blue Ant Media Productions), providing first-person adventures of those dealing with unpredictable and dangerous weather; Brojects: Built for the Weekend (6 x 30 minutes), the latest spin-off from The Brojects franchise that follows the Buckles Brothers' outdoor construction projects; Best Cake Wins (10 x 30 minutes), in which two cake-masters design a dessert based on a child's colorful drawings; and Lakefront Luxury (10 x 30 minutes), following couples in search of their dream lakefront homes.
Anchoring the Canadian distributor's premium documentary slate are three-part docuseries The First World War: The People's Story (3 x 60 minutes; Testimony Films for the BBC), providing archive and interviews of the last remaining survivors from WWI; and hour-long documentary I Am War (1 x 60 minutes; Northern Sky Entertainment for History), recounting the tales of those who fought with the Canadian Forces during the Afghanistan War and how these traumatic experiences have impacted their lives.
Rounding out Blue Ant's nature and wildlife category are 4K series Monkey Island (3 x 60 minutes), sharing the story of an ancient Sri Lankan citadel reclaimed by a gang of toque macaques; and Hope for Wildlife (26 x 30 minutes; 13 x 60 minutes; 78 x 60 minutes), following Hope Swinimer and her staff of volunteers rescuing, rehabbing and releasing animals.
Cineflix Rights
The London-headquartered distributor is Palais-bound with its largest slate to date including projects from ITN Productions, UP Entertainment and Vulcan Productions.
The titles include Sebastian Junger's hour-long Going to War (Vulcan Productions for PBS), which explores the soldier's experience from civilian to frontline battle and returning home again; Sinking Cities (4 x 60 minutes; Cineflix Productions for PBS), following local planners, first-responders, scientists and engineers as they battle climate change; and My Family and the Galapagos (3 x 60 minutes; Seadog TV & Film Productions and Motion Content Group for Channel 4) documenting a marine biologist and his family as they travel to The Galapagos Islands.
Additional programs on the roster include Jane Treays' documentary The Queen's Green Planet from ITN Productions (1 x 60 minutes; for ITV; pictured below), which follows the progress of Queen Elizabeth II's initiative to build a global network of protected forests; Expecting (17 x 30 minutes; UP Entertainment for UP TV), an intimate series in which couples turn the lens on themselves as they move through the milestones of pregnancy; and Secrets of the Morgue (13 x 60 minutes; Cineflix Productions), exploring high-profile murder cases from the perspective of the medical examiner.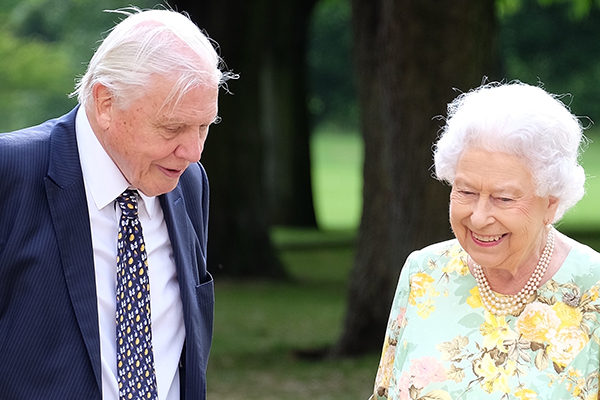 CITVC 
China International Television Corporation brings a range of formats to MIPTV this year, including popular variety format The Nation's Greatest Treasures, which uncovers ancient Chinese cultural relics; Impossible Challenge 3; andThe Chinese Poetry Competition.
Doc content brought to the market will include culinary docuseries A Bite of China Ⅲ; China's Mega Projects Ⅲ; Masters in Forbidden City; 100-episode docuseries Every Treasure Tells a Story; and the international edition of Sky River of the Himalayas.
The company is also bringing a raft of documentaries focused on China's 30-year-old comprehensive variety show, The Spring Festival Gala, including Inside: China's Biggest Gala, an in-depth look at the festival; Chinese Spring Festival Customs, which showcases the traditions and culture of the event; and The Spring Festival Gala is Here, which highlights the gala in a child-friendly way.
DCD Rights
The London-based distributor's slate for MIPTV includes myriad programs from UK prodco Tern TV, including: Flights from Hell: Caught on Camera (60 minutes; Channel 4), exploring extremes of behavior in airports and on planes; obs-doc Emergency Helicopter Medics (10 x 60 minutes; Channel 4), following the pioneering flying doctor teams using revolutionary skills and equipment to deliver a cutting edge 'hospital in the field'; World's Wildest Weather: Caught on Camera (2 x 60 minutes; Channel 4), investigating the human stories and science behind our planet's most extreme weather; and Best Laid Plans (Channel 4), a 10-part series following architectural designer Charlie Luxton and property developer Sophie Morgan as they help the UK's biggest home improvement teams.
Also heading to market is FirstLookTV's recently announced factual crime series 21st Century Killer (7 x 60 minutes), which reveals the motives behind murder and how the public could have spotted the killers if they only knew the signs.
Distribution360
The Toronto-based international distribution and global rights management company heads to MIPTV with assorted fresh formats. Included are primetime family game show Just Like Mom & Dad (20 x 30 minutes; marblemedia), pitting three parent and child teams to the test to see how well they know each other across three rounds; and physical game show Splatalot (52 x 30 minutes; marblemedia), which features contestants, called "the Attackers", battling their way through a water-filled medieval castle against "the Defenders" in three rounds to be crowned King or Queen of the Kingdom.
Dogwoof
The London-based documentary producer and theatrical distributor brings to Cannes a slate of premium documentary content, including a host of acclaimed festival circuit films.
Headed to the Croisette are Alba Sotorra's Hot Docs-bound Commander Arian (52 & 105 minutes; pictured below), following the commander as she experiences the Syrian War while being forced to redefine her role in the struggle for women's freedom; Daniel McCabe's This Is Congo (60 & 91 minutes), an unfiltered look into one of the longest conflicts in the world; Hogir Hirori & Shinwar Kamal's The Deminer (60 & 83 minutes), documenting a deminer as he disarms thousands of explosive mines across Mosul, Iraq; and Göran Hugo Olsson's That Summer (80 minutes), uncovering lost footage shot by Andy Warhol, Peter Beard, Jackie Onassis and Lee Radziwill.
Also featured in the French Riviera-bound roster are Matthew Heineman's award-winning City of Ghosts(90 minutes); Steve Loveridge's Matangi / Maya / M.I.A.(95 minutes); Matt Tyrnauer's Studio 54 (98 minutes); Nathaniel Kahn's art world exposé The Price of Everything (98 minutes); and Lorna Tucker's fashion favorite Westwood: Punk, Icon, Activist (60 & 78 minutes).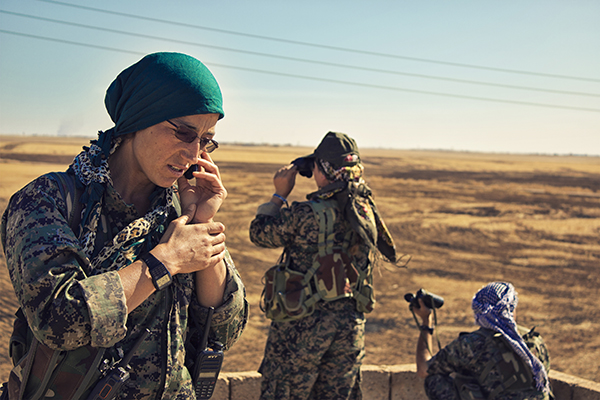 Drive Media Rights
The distribution arm of the production-funding agency led by Lilla Hurst and Ben Barrett is bringing 40 hours of factual content to MIPTV, the company's biggest and most diverse MIP slate to date.
The roster includes Oxford Films' documentary Invitation to a Royal Wedding (1 x 60 minutes; for ITV), which explores the key ingredients of staging a royal wedding; Curve Media's investigative docuseries Undercover (10 x 60 minutes; for Channel 5), revealing the latest fraud and forgery scams and the criminals behind them; and Bedlam's crime series Mafia Killers with Colin McLaren (6 x 60 minutes; for Reelz), which traces the lives and cases of six notorious mobsters, including John Gotti, and Sammy Gravano.
Additional factual titles being shopped this year are AP Ltd's The Good Nazi (1 x 60 minutes; for Vision TV), detailing a high-ranking Nazi officer who risks his own life to save hundreds of Lithuanian Jews; October Films' character-led docuseries Inside the EU (3 x 60 minutes; for Channel 4), which provides unparalleled access into the workings of the European Parliament; October Films'Return to Iraq (2 x 60 minutes; for BBC2), following journalist Adnan Sarwar as he explores what the future holds for the war-torn country; and Ad Hoc Films' intimate docuseries Fight Game (3 x 30 minutes; for BBC1), documenting the fortunes of Ireland's McGuigan family and their stable of boxers pursuing glory in the ring.
DRG
The UK-based distributor returns to Cannes with more than 200 hours of new content, including new factual acquisitions and four new formats.
Leading the way is the hour-long, current affairs series The FGM Detectives, following a police officer trying to secure Britain's first conviction for a procedure banned 30 years ago; A.I. Future Human  (3 x 60 minutes; Zig Zag Productions), examining how Artificial Intelligence could transform mankind's future; engineering show Mega Mechanics (6 x 60 minutes; Wildbear Entertainment), showcasing what happens when some of the world's biggest machines break down; and obs-doc Car Cop Workshop (10 x 60 minutes; Blink Films!), which combines the realities of modern policing with leading professionals in mechanics and engineering.
Also headed to the Croisette are arts-focused travelogue Made in America (3 x 60 minutes), which documents the golden age of American art; and the What Larks!-made Rebel Women: The Great Art Fightback (for BBC4), exploring feminist art.
Among the history titles en route to MIPTV are Total War (6 x 60 minutes), Living in the Shadow of World War II (3 x 60 minutes) and Hitler's Propaganda Machine (3 x 60 minutes; pictured below), all produced by WildBear Entertainment, which provide varying perspectives on World War II and its effects on the people who endured the brunt of conflict. Also featured in the slate are 101 Events That Changed The 20th Century (8 x 60 minutes; WildBear Entertainment), chronicling the impacts of everything from wars and natural disasters to diseases and assassinations; and Impossible Factual's The Woman In The Iron Coffin (1 x 60 minutes; for WNET/PBS), which details the discovery of a preserved body.
New formats coming to MIPTV via MIPTV include Strix Norway's competition-driven reality format Family Expedition (16 x 60 minutes), in which three families leave home comforts behind and head outdoors for a month; Monster Entertainment's live primetime singing competition Sound Of The Century (10 x 60 minutes), which sees established performers singing songs from a different decade each week; Funny Old World (6 x 60 minutes; Strong), in which comedians travel the globe to see if their brand of humor translates; and travelogue National Identity Crisis (7 x 30 minutes; Strix), which journeys across a country to determine what most comprises a nation's identity in the minds of its people.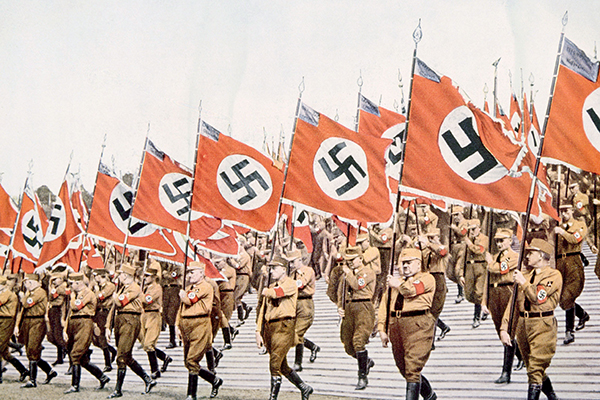 Electus International
The global sales arm of Electus is headed to the French Riviera with short-form docuseries I Have a Secret from mobile-first content shop Vertical Networks.
The series, which premiered to 15.6 million views on Facebook's Watch platform in November 2017, documents face-to-face intimate revelations made by individuals to a family member or loved one, whether declaring a sexual preference or unveiling the truth about past transgressions. The series highlights the bravery in honesty and vulnerability that can lead to acceptance.
Electus will be bringing the format to the Cannes marketplace and shopping the series for both digital and linear adaptations.