(Illustration by Matthew Daley)
Spring arises, and brings with it another edition of the Global 100, realscreen's annual listing of the top 100 international production companies working in unscripted and non-fiction content as determined through input from the industry itself. Compiling the list for more than a decade has given the realscreen team a remarkable vantage point from which to observe the evolution of the industry. True, it has also provided its share of sleepless nights for the team, but so it goes.
From its first appearance in these pages, in 2006, the list evolves on a yearly basis, reflecting not only the production talent behind the best factual content of the previous calendar year, but also the shifting sands of the industry itself — providing insight into hot genres of programming at any given time, as well as the ever-expanding range of platforms showcasing the goods.
In recent years, change in the industry has been reflected via the Global 100 in the number of companies that are part of larger conglomerates, ranging from the indies within the super-indies, to production divisions of broadcast entities scoring commissions with other broadcasters. And of course, there is still, thankfully, plenty of room for the lone wolves, or "true indies."
On that topic: if you notice a Planet Earth II-sized hole in the list, it's because in 2017, BBC Studios (officially launched earlier this week) had only produced content for the BBC. Absolutely wonderful content, yes — but in keeping with our criteria that broadcaster-owned production arms need to be producing for other outlets during the year in question, we weren't able to include them in the list this year.
On to the list, then. As always, thanks to those of you who chimed in with thoughts, opinions and feedback — all of which helped shape this snapshot of the best in factual content from the past year. Barry Walsh, editor and content director, Realscreen
CANADA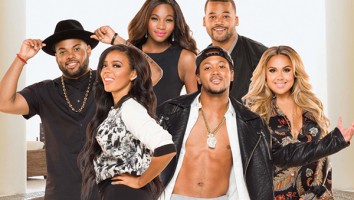 EONE
Headquarters: Toronto
www.entertainmentone.com
Number of hours produced in 2017: 500+
Number of employees: 1,130
Recent programs: Siesta Key; Biggie: The Life of Notorious B.I.G.; Growing Up Hip Hop; L.A. Burning: The Riots 25 Years Later; Timber Kings
Upcoming programs: Back in Time for Dinner (CBC)
Establishing its U.S. unscripted office in 2012, the Canadian-headquartered eOne has struck gold with a variety of projects, ranging from the glossy Siesta Key for MTV to Growing Up Hip Hop for WE tv. 2017 also saw the studio deliver two powerful documentaries to A&E — L.A. Burning: The Riots 25 Years Later (exec produced by Boyz in the Hood director John Singleton) and Biggie: The Life of Notorious B.I.G., for the rebooted 'Biography' strand.
Having acquired a majority stake in Naked & Afraid prodco Renegade 83 in 2016, the company has also forged partnerships with such labels as Creature Films, Purveyors of Pop and Keller/Noll.
After signing a multi-year deal in 2016 to continue heading up the department, EVP Tara Long has cemented a reputation as an "executive who really supports her shows," in the words of one network exec who cast a vote for the company.
In Canada, eOne is behind series such as HGTV Canada's Timber Kings and Yukon Gold, which ended a four-year run on History Canada in 2017. The Canadian office has streamlined its alternative division by amalgamating two of its acquired prodcos, Paperny Entertainment and Force Four Entertainment, under the eOne Television banner.
2018 is ushering in more change, with longtime TV head John Morayniss stepping down and Mark Gordon being named president and chief content officer for film, television and digital, following eOne's full acquisition of The Mark Gordon Company. Barry Walsh
MORE CANADIAN 'GLOBAL 100′ COMPANIES
Alibi Entertainment
Titanic: The New Evidence; Lost Secrets of the Pyramid
Toronto
www.alibientertainment.ca

Big Coat Productions
Love it or List It
Toronto
www.bigcoatproductions.com

Buck Productions
What it Takes to be Extraordinary; Like a Tourist
Toronto
www.buckproductions.com
Cineflix Productions
Mayday; Property Brothers
Toronto
www.cineflixproductions.com
CMJ Productions II
Guilty Rich; Fatal Vows
Montreal
www.cmjprod.ca
Cream Productions
Son of Sam: The Hunt for a Killer
Toronto
www.creamproductions.ca
Frantic Films
Backyard Builds; Still Standing
Toronto
www.franticfilms.com
Great Pacific Media
Heavy Rescue: 401; Highway Thru Hell
Vancouver
www.greatpacifictv.com
Insight Productions
Amazing Race Canada; The Launch
Toronto
www.insighttv.com
Media Headquarters Film & Television
Canada's Smartest Person
Toronto
www.mediahqs.net
Omnifilm Entertainment
Jade Fever; Wild Bear Rescue
Toronto
www.omnifilm.com
Proper Television
Vegas Rat Rods; Last Stop Garage
Toronto
www.propertelevision.com
RTR Media
Home Town; Flip or Flop Fort Worth
Toronto
www.rtrmedia.com
UNITED STATES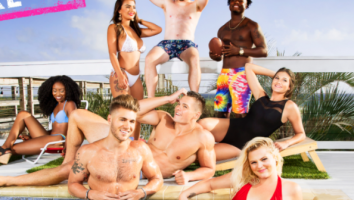 495 PRODUCTIONS (A FREMANTLE MEDIA COMPANY)
Headquarters: Burbank, CA
www.495productions.com
Recent and current titles: Floribama Shore; Winter Break: Hunter Mountain; Hear Me, Love, Me, See Me; Party Down South; Martha & Snoop's Potluck Dinner Party
Upcoming titles: Jersey Shore: Family Vacation
2017 marked the year that SallyAnn Salsano returned to the "Shore."
The creator and EP of the pop culture phenomenon that was Jersey Shore added new blood to the franchise via another series for MTV, Floribama Shore. The series, following eight young adults living life to the fullest while spending their summer at Panama City Beach, boasted MTV's highest rated new series premiere in over three years, and staked a claim on the top spot for an original cable series in its time slot. Unsurprisingly, MTV greenlit a second season earlier this year.
Salsano and team also hit the slopes for another MTV series, Winter Break: Hunter Mountain, once again featuring a young adult cast. And striking while the iron is hot, MTV has greenlit a second season of Jersey Shore: Family Vacation, featuring the original cast and their families, before the official April premiere of the first season.
Other fresh projects from the prodco included The Untitled Action Bronson Show for Viceland, and Hear Me, Love Me, See Me for TLC, which is based on a format from FremantleMedia-owned, Israeli prodco Abot Hameiri. BW
BUNIM/MURRAY PRODUCTIONS (A BANIJAY GROUP COMPANY)
Headquarters: Glendale, California
www.bunim-murray.com
Number of hours produced in 2017: 275
Number of employees: Approximately 500 on average
Recent and current titles: Born This Way Season 4; Keeping Up with the Kardashians; Miz and Mrs.; Citizen Rose; Project Runway All Stars; The Challenge: Vendettas; Bill Nye Saves the World; Earth Live; They Call Us Monsters
Founded in 1987 by Mary-Ellis Bunim and Jon Murray, Bunim/Murray Productions first made its mark in the television industry not only with the creation of a franchise series — The Real World — but with the kick-start of an entire genre. Thirty-one years later and with more than 50 unscripted series in its catalog, the Glendale, California-based studio is still innovating. By the end of the 2017 calendar year, Bunim/Murray had more than 30 series on the air in a two-year period, ranging from A&E's Emmy-winning Born This Way (pictured), to National Geographic's ambitious, two-hour natural history event Earth Live, and many points between. The company also made headlines in 2017 with a zeitgeist grabbing move — documenting actor and activist Rose McGowan in E!'s Citizen Rose.
Last year, Bunim/Murray launched a sophomore season of the Lonzo and LaVar Ball-fronted Ball in the Family, one of the biggest hits to emerge on Facebook's Watch. The prodco is also prepping USA Network's Miz & Mrs., a six-part docuseries chronicling the married lives of WWE wrestling superstars The Miz and Maryse, and produced in association with the WWE.
The Banijay Group-owned franchise-builder further fortified its senior management team with the elevation of former co-president Julie Pizzi to president of entertainment and development in early 2018. Daniele Alcinii
FLY ON THE WALL ENTERTAINMENT 
Headquarters: Valley Village, CA
www.flyotw.com
Hours produced in 2017: 408.5
Number of employees: 150 (includes freelance across projects and staff)
Recent/current programs: Big Brother 19; Big Brother: Over The Top; This is Life Live; Celebrity Big Brother; Flip or Flop Atlanta; Katy Perry: Witness World Wide; Katy Perry: Will You Be My Witness?; Reclaimed Reno
Upcoming Titles: Cutting Edge Reno; Big Brother 20; This is Life Live: Season 2; Flip or Flop Atlanta: Season 2; pilots for Travel Channel, HGTV and DIY.
Founded in 2009 after the merger of two unscripted prodcos, Allison Grodner Productions and Meehan Productions, California-based Fly on the Wall Entertainment has gone on to produce innovative, story-driven programs across multiple genres. Over the course of their careers, partners Allison Grodner and Rich Meehan have created shows such as Big Rich Texas, The Family, Flipped and the Emmy-Award winning docuseries The Teen Files. With Fly on the Wall, Meehan and Grodner are also the EPs behind CBS's long-running competition series Big Brother, which is going into its 20th season in summer 2018. This past winter, a celebrity edition of Big Brother debuted in the U.S., after successful runs in the UK.
The prodco is also behind HGTV's home reno show Flip or Flop: Atlanta which has been renewed for a 14-episode season slated for 2018. The first series attracted more than 16 million viewers since its debut, edging HGTV into the ranks as a top three cable network among upscale women 25-54 in the Thursday 9-9:30 p.m. ET/PT time slot. Selina Chignall
Editor's note: Fly On The Wall is not part of Endemol Shine Group. Also, Flip or Flop: Atlanta attracted over 16 million viewers, not 7. 9 million as copy previously stated. 
FLORENTINE FILMS
Headquarters: Walpole, NH
www.florentinefilms.com
Recent/current programs: The Vietnam War; Jackie Robinson; Defying the Nazis: The Sharps' War
Founded in 1976 and home to filmmakers Ken Burns, Larry Hott, Buddy Squires and Roger Sherman, the New Hampshire-based company enjoyed one of its greatest successes in 2017, with the airing of Lynn Novick and Ken Burns' PBS event series, The Vietnam War. Aiming to "tell the epic story of the Vietnam war as it has never before been told on film," the 10-part, 18-hour project featured rare archive and gathered testimony from close to 100 participants, ranging from those who fought in the war to those who opposed it, as well as Vietnamese combatants and civilians.
The premiere episode, airing in September, drew 9.6 million viewers and garnered a 6.0 household rating, according to PBS. All told, the series averaged 6.7 million viewers across its 10-night stand, and overall, the series was seen by more than 33.8 million viewers, according to Nielsen's Live +7 data.
Burns spoke to realscreen months before the series' debut, when the filmmaker was hosting screenings for select individuals with various perspectives on the war. At the time, he remarked: "I haven't had one person respond that they didn't feel like they were in it." BW
JUPITER ENTERTAINMENT (A SKY COMPANY)
Headquarters: Knoxville, TN
www.jupiterent.com
Number of employees: 185 between Knoxville and New York offices; approximately 350 counting freelancers
Recent/current titles: #Murder; American Murder Mystery; Evidence of Innocence; Fatal Attraction; Princess Diana: Tragedy or Treason?; Homicide Hunter; The Kitty Kelley Files; Murder Chose Me; Notorious; Street Justice; Snapped; Killer Couples
Upcoming titles: ATL Homicide; Everyday Astronaut; God Code; Dying to Belong; Grave Evidence; Missing Pieces
A quick glance at the titles in Jupiter Entertainment's slate will tip you off that true crime is a specialty for the Knoxville-headquartered prodco. And crime certainly pays, as multiple crime titles for Investigation Discovery, TV One and Oxygen are several seasons deep. Homicide Hunter for ID is renewed for an eighth season while Oxygen has renewed Snapped for a 24th season. The company says its renewal rate stands at an impressive 87%.
But the 22-year-old prodco doesn't solely focus on dastardly deeds and those who do them. The company, headed by Stephen Land, has also crafted docusoaps for TLC (Welcome to Myrtle Manor) and Animal Planet (Wild West Alaska), as well as episodes of 'Biography' for A&E and series for History, Discovery, Reelz, TruTV and Fuse.
In 2015, UK media and telecom conglomerate Sky purchased 60% of Jupiter. 2018 will see more projects on the way for ID, History, Oxygen, TV One and Facebook Watch. David Young was named CFO in February. BW
RADICAL MEDIA
Headquarters: New York City
www.radicalmedia.com
Hours Produced in 2017: Approximately 80 hours of non-fiction content
Employees: Approximately 110, not including freelancer staff or crew
Recent/Current Titles: Abstract: The Art of Design; Cold Blooded: The Clutter Family Murders; Dark Side of the Sun; From the Ashes; Gone: The Forgotten Women of Ohio; Killing Richard Glossip; Intent to Destroy; Oprah's Master Class Season 6; May It Last: A Portrait of the Avett Brothers; My Next Guest Needs No Introduction with David Letterman; Year Million
Upcoming Titles: America Divided Season 2; Bobby Kennedy For President; The Fourth Estate; Mars Season 2; Taking the Tiger; The Untold Story of the 90s; Wrong Man
Global production studio Radical Media had a busy 2017, with multiple projects across streaming platforms, theater and linear broadcast. The team was also able to shake former late-night host David Letterman out of retirement for the Netflix original My Next Guest Needs No Introduction. There was also considerable true crime-focused programming, including Gone: The Forgotten Women of Ohio and Killing Richard Glossip, both from acclaimed director Joe Berlinger, for ID. The slate mirrors the thoughts of one network exec, who cites Radical's "amazing ability to wrangle access" as a definite plus.
Upcoming projects for the prodco include a second season of its docu-hybrid series Mars for National Geographic, as well as the multi-part docuseries The Fourth Estate for Showtime from Liz Garbus, which explores The New York Times' coverage of the Trump administration. SC
WORLD OF WONDER
Headquarters: Hollywood, California
www.worldofwonder.net
Number of hours produced in 2017: 182
Number of employees: 128 (including both staff and freelancers)
Recent and current titles: Rupaul's Drag Race Season 10; Rupaul's Drag Race All Stars; Sell It Like Serhant; Alter-Native; Big Freedia: Queen Of Bounce; When The Beat Drops; Out Of Iraq; The Trixie & Katya Show, Million Dollar Listing: Los Angeles/New York; Real Estate Wars; Gender Revolution
Upcoming projects/films: Ministry Of Evil: The Twisted Cult Of Tony Alamo; Untitled Netflix Project
Emmy-winning prodco World of Wonder Productions enjoyed a successful 2017 after its franchise series RuPaul's Drag Race posted its highest viewing numbers for VH1 since its move from sister station Logo a year earlier. The series' season nine finale was its most-watched ever, according to the Viacom network, scoring a 0.4 rating and 859,000 viewers. Spin-off series RuPaul's Drag Race All Stars, meanwhile, also recorded record highs after receiving a .69 rating in P18-49 in L+SD and a total of 895,000 viewers, making it the most-watched All Stars episode to date, according to Nielsen.
Founded in 1991 by filmmakers Fenton Bailey and Randy Barbato, the shop also expanded its digital efforts with the November launch of WOW Presents Plus, an SVOD platform that aims to curate programming from the company's library of films, TV shows, live events and original series. The move came months after WOW began ramping up its efforts in original programming across its digital platforms with the February 2017 appointment of Todd Radnitz as SVP of creative and digital.
World of Wonder boasts a substantial digital footprint with its YouTube channel WOW Presents. With more than 959,000 subscribers and 583 million-plus views, the channel currently airs 12 weekly original series. The studio also launched the WOW Presents Network, comprised of more than 150 YouTube channels with nearly half a billion cumulative views and over 2.2 million subscribers.
On the doc front, following the success of 2016′s Robert Mapplethorpe: Look at the Pictures, WOW capped off 2017 with the commission of Emmy-winning director Chris McKim's Wojnarowicz (w/t), an archive-driven documentary that will spotlight the late writer, multimedia artist and AIDS activist, David Wojnarowicz. DA
MORE U.S. 'GLOBAL 100′ COMPANIES
3 Ball Entertainment
Bar Rescue
Redondo Beach, CA
www.3ballentertainment.com
44 Blue (a Red Arrow Studios company)
Wahlburgers; Hollywood Medium with Tyler Henry
Studio City, CA
www.44blue.com
A. Smith & Co. (A Tinopolis company)
Hell's Kitchen; American Ninja Warrior
Toulca Lake, CA
www.asmithco.com
Asylum Entertainment (a Legendary company)
Breakthrough; Origins: The Journey of Mankind
Encino, CA
www.asylument.com
Atlas Media Corp
Hotel Impossible; Extreme Hotels
New York, NY
www.atlasmedia.tv
Authentic Entertainment (an Endemol Shine Group company)
Flipping Out; Best Thing I Ever Ate
Burbank, CA
www.authentictv.com
Big Fish Entertainment
Live PD; Black Ink Crew
New York, NY
www.bigfishusa.com
Critical Content
The Case of: JonBenet Ramsey; Catfish: The TV Show
Los Angeles, CA
www.criticalcontent.com
Electus (an IAC company)
Running Wild With Bear Grylls; the Toy Box
New York, NY
www.electus.com
Endemol Shine North America
MasterChef; Fear Factor
North Hollywood, CA
www.endemolshine.us
Evolution Media (an MGM company)
The Real Housewives of Beverley Hills; Botched!; Vanderpump Rules
Burbank, CA
www.evolutionusa.com
FremantleMedia North America
X Factor; America's Got Talent
Burbank, CA
www.fremantlemedia.com
Figure 8 Films
Sister Wives; Bringing Up Bates
Carrboro, NC
www.figure8films.tv
GRB Entertainment
Intervention
Sherman Oaks, CA
www.grbtv.com
Half Yard Productions (a Red Arrow Studios company)
The Last Alaskans; Say Yes to the Dress
New York; Bethesda, MD
www.halfyardproductions.com
Herzog & Co.
The Nineties; The History of Comedy
North Hollywood, CA
www.herzogcompany.com
High Noon Entertainment (an ITV America company)
Cake Boss; Fixer Upper
Sherman Oaks, CA; Denver
www.highnoontv.com
IPC
Leah Remini: Scientology & The Aftermath; Active Shooter: America Under Fire
Van Nuys, CA
www.theipccorp.com
ITV Entertainment (an ITV America company)
The First 48, Queer Eye
Los Angeles, New York
www.itv-entertainment.com
Kinetic Content (a Red Arrow Studios company)
Married at First Sight; Little Women LA
Santa Monica, CA
www.kineticcontent.com
Left/Right (a Red Arrow Studios company)
Trumped
New York, NY
www.leftright.tv
Leftfield Pictures (an ITV America company)
Pawn Stars; Alone
New York, NY
www.leftfieldpictures.com
Lionsgate
Flea Market Flip; Checking In; Candy Crush
Santa Monica, CA
www.lionsgate.com
Loud TV (an ITV America company)
Tiny House Nation; Tiny House Hunting
New York, NY
www.loudtelevision.com
Lucky 8
60 Days In; Undercover High
New York, NY
www.lucky8.tv
Magical Elves (a Tinopolis company)
Top Chef; Cold Justice
Los Angeles, CA
www.magicalelves.com
Magilla Entertainment
Diesel Brothers; Moonshiners
New York, NY
www.magilla.tv
MGM TV
The Voice (U.S.); Shark Tank
Beverly Hills, CA
www.mgm.com
Mission Control Media
Face Off; Hollywood Game Night
Los Angeles, CA
www.missioncontrolmedia.net
Original Productions (a FremantleMedia company)
Storage Wars; Deadliest Catch; Bering Sea Gold
Burbank, CA
www.originalprods.com
Peacock Productions (an NBC Universal company)
Phelps vs. Shark: Great Gold vs. Great White
New York, NY
www.nbcpeacockproductions.com
Pilgrim Media Group (a Lionsgate company)
Fast N' Loud; Bring It!
North Hollywood, CA
www.pilgrimstudios.com
Profiles Television
The Amazing Race
El Segundo, CA
www.profiles-television.com
Red Marble Media
Shattered; Evil Lives Here
New York, NY
www.redmarblemedia.com
Renegade83 (an eOne company)
Naked and Afraid XL
Sherman Oaks, CA
www.renegade83.com
RIVR Media
Escaping Polygamy; Almost Home
Knoxville, TN
www.rivr.com
Sharp Entertainment (a Core Media Group company)
90 Day Fiancé; 90 Day Fiancé: Happily Ever After
New York, NY
www.sharpentertainment.com
Shed Media Long Lost Family; Who Do You Think You Are
Los Angeles, CA
www.shedmedia.com
Switchblade Entertainment
Crash Karaoke; World's Toughest Mudder; How Close Can I Beach?
New York, NY
www.switchbladeentertainment.com
Thinkfactory Media (an ITV America company)
Marriage Boot Camp: Reality Stars
Los Angeles, CA
www.thinkfactorymedia.com
Tremendous Entertainment
Bizarre Foods with Andrew Zimmern; Delicious Destinations
Eden Prairie, MN
www.tremendousinc.com
Truly Original (an Endemol Shine Group company)
The Real Housewives of Atlanta; Ink Master
Los Angeles, New York
www.trulyoriginal.com
Warm Springs
Mountain Men; Building Off the Grid
Missoula, MT
www.warmsprings.tv
Warner Horizon Television
The Bachelor (with Next Entertainment); Little Big Shots (with A Very Good Production, East 112 Street Prods)
Burbank, CA
www.warnerbros.com
UNITED KINGDOM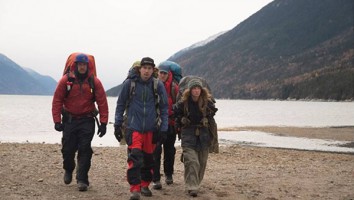 RAW TV (AN ALL3MEDIA COMPANY)
Headquarters: London, England
www.raw.co.uk
Number of hours produced in 2017: 120+
Number of employees: 125 including freelancers in office, and another 200 on location and in edits
Recent and current titles: Homestead Rescue; Gold Rush season 8; Silk Road: Drugs, Death & the Dark Web; Waco: Madman or Messiah; Chris Packham: Asperger's and Me; Abortion on Trial; Locked Up Abroad; Gold Rush: White Water
Upcoming titles: Drowning in Plastic; American Dynasties: The Kennedys; Homestead Rescue Season 2; Parker's Trail Season 2; Gold Rush Season 9; American Animals; Three Identical Strangers
For a company that seems to go from strength to strength with each passing year, 2017 proved to be a year to remember for Raw, with strong performers Stateside and acclaimed projects in its home territory as well.
In the UK, Chris Packham: Asperger's & Me, airing on BBC and featuring the British nature presenter, was hailed by many media outlets, with "brave," "stunning," and "utterly fascinating" among the adjectives trotted out by the press. It racked up just under 3 million viewers.
In the U.S., Discovery's Gold Rush continued its hot streak as the cabler's top-rated show, with its two-hour season premiere in October claiming the top spot for a non-sports telecast in the M25-54, M18-49, and M18-34 demos, topping broadcast programming as well. The spin-off, Gold Rush: Parker's Trail, was the most-watched new unscripted cable series for the M25-54 demo in 2017. It was renewed earlier this year.
On the feature front, buzz was strong at Sundance for Three Identical Strangers, helmed by Tim Wardle. The stranger-than-fiction doc, telling the story of three young adults who discover, as complete strangers, that they are identical triplets separated at birth, nabbed the U.S. documentary special jury award at the fest. It will air on CNN and was acquired by Neon for North American distribution BW
LABEL 1
Headquarters: London
www.label1.tv
Number of hours produced in 2017: 15
Number of employees: Four permanent; five-strong development team; 90 freelance
Recent and current titles: Hospital; The Job Interview
Upcoming titles: Hospital series three (pictured); School
Label1 co-founder Simon Dickson was an early adopter of the fixed-rig technique for factual programming, commissioning The Family while at Channel 4 in 2007, and then co-creating fixed-rig hits such as One Born Every Minute, 999 What's Your Emergency and 24 Hours in A&E.
Now at the helm of UK indie Label1, along with another former C4 alum, Lorraine Charker-Phillips, Dickson has brought more fascinating factual to the forefront of British telly, via Hospital for BBC2 and The Job Interview for C4.
Hospital's second series premiere made headlines, as it captured the action at St. Mary's in Paddington shortly after a deadly terrorist attack on Westminster Bridge. Among those brought into the hospital, and captured on film, was the perpetrator, Khalid Masood. The premiere brought in a consolidated audience of 3.8 million.
The prodco originally formed under the auspices of ITV's in-house factual arm, Shiver, and subsequently went "full indie," until FremantleMedia acquired a 25% stake in October.
Coming soon from Label1: School for BBC2, a six-part series filmed over the course of a year which Charker-Phillips claims will "merge the humor and sentimentalism of the Educating brand with a steely-eyed analysis of how we teach kids in modern Britain." BW
LIGHTBOX ENTERTAINMENT
Headquarters: London, Los Angeles
www.lightboxent.com
Hours produced in 2017: 22
Employees: 12 permanent
Recent/current titles: LA92; War Child; Bare Knuckle Fight Club; The Traffickers
Upcoming titles: Whitney (theatrical release feature doc); Weinstein
As individuals, Jonathan and Simon Chinn have established a firm foothold in the non-fiction content industry. Together, as founders of London and LA-based prodco Lightbox, the filmmaking cousins bring together the best of both unscripted worlds: feature docs and non-fiction television. Simon boasts credits such as Academy Award-winning Man on Wire and Searching for Sugar Man, while Jonathan built a reputation in TV, having worked on American High and 30 Days.
Lightbox has seen a steady raft of commissions in the four years since its inception, with outlets including Netflix, Nat Geo, Channel 4, the BBC, Discovery and Fusion having aired series from the prodco in the last year. LA92, a feature doc to mark the 25th anniversary of the LA Riots, received critical acclaim, snagging an Emmy and being shortlisted for an Academy Award.
Upcoming for the prodco is a theatrical release of Whitney, the only authorized doc about Whitney Houston. At the end of 2017, Lightbox also announced that it would be tackling the story of disgraced movie mogul Harvey Weinstein in the BBC2 doc Weinstein (w/t). Meagan Kashty
SPUN GOLD
Headquarters: London
www.spungoldtv.com
Number of hours produced in 2017: approx. 120
Number of employees: 120 (including freelancers)
Recent/current titles: The Real Full Monty; Love Your Garden; The Royal House of Windsor; Great Canal Journeys
Upcoming titles: Garden Rescue 3; Love Your Home and Garden; How the Other Half Lives
Headed up by founder and CEO Nick Bullen and managing director Daniela Neumann, Spun Gold had a notable 2017, with turnover increasing by 60%, a three-fold increase in the number of hours produced, and new business with U.S. networks and SVODs.
Known for its raft of Royal Family content, the past year saw Spun Gold deliver The Royal House of Windsor, a six-part doc series for Channel 4 and Netflix. But it was a cheeky entertainment show that perhaps brought the biggest buzz for the prodco in 2017. The Real Full Monty, commissioned by ITV to commemorate the 20th anniversary of the surprise hit film, followed a group of male celebrities as they learned the finer points of the art of striptease, to raise awareness about cancers affecting men. The one-off brought in 5.4 million viewers, including 3.7 million women. Naturally, more Monty is on the way for this year, this time featuring female participants as well as males.
Spun Gold also picked up a BAFTA for best live event, for The Queen's 90th Birthday Celebration, coproduced with ITV Entertainment and HPower. Other highlights included the ITV quiz show Masterpiece and the two-part Secret Life of Crocodiles for the BBC. BW
MORE UK GLOBAL 100 COMPANIES
Arrow Media
America in Color; See No Evil (with Saloon Media)
London
www.arrowmedia.com
Atlantic Productions
Galapagos with Liz Bonnin; The Coronation
London
www.atlanticproductions.tv
Blast! Films (a Sky company)
The Supervet; Secret Life of the Zoo
London
www.blastfilms.co.uk
The Garden (an ITV Company)
24 Hours in Police Custody; 24 Hours in A&E
London
www.thegardenproductions.tv
Icon Films
Savage Kingdom: Uprising; River Monsters
Bristol
www.iconfilms.co.uk
ITV Studios
Love Island (with Group M)
London
www.itvstudios.com
Keo Films
Exodus: Our Journey Continues; Three Wives, One Husband
London
www.keofilms.com
Lion Television (an All3Media company)
Homes Under the Hammer
London
www.liontv.com
Lime Pictures (an All3Media company)
The Only Way is Essex
London
www.limepictures.com
Love Productions (a Sky company)
The Great British Bake Off; The Great Pottery Throwdown
London
www.loveproductions.co.uk
Mentorn Media (a Tinopolis company)
Robot Wars; Things Not to Say
London
www.mentorn.tv
Minnow Films
The Detectives: Murder on the Streets; SAS: Who Dares Wins
London
www.minnowfilms.co.uk
Monkey Kingdom (an NBC Universal company)
Made in Chelsea; The Question Jury
London
www.monkeykingdom.com
Nutopia
Finding Jesus; America: Promised Land
London, Washington
www.nutopia.com
October Films
Walking the Americas; Outrageous Acts of Science; Home Alone
London
www.octoberfilms.co.uk
Optomen (an All3Media company)
Employable Me; Feral Families
London
www.optomen.com
Oxford Film and Television
Diana, Our Mother: Her Life and Legacy
London
oftv.co.uk
Plimsoll Productions
Life at the Extreme with Davina McCall; Earth Live (with Bunim/Murray)
London
www.plimsollproductions.com
RDF Television
Crystal Maze; Eat Well For Less
London
www.rdftelevision.com
Shine TV (an Endemol Shine company)
The Island with Bear Grylls; MasterChef
London
www.shine.co.uk
Studio Lambert (an All3Media company)
Gogglebox, Undercover Boss
London
www.studiolambert.com
Thames (a FremantleMedia UK company)
X Factor, Britain's Got Talent
London
www.thames.tv
True Vision Films
Catching a Killer; Stacey Dooley Investigates
London
www.truevisiontv.com
Twofour Broadcast (an ITV company)
This Time Next Year; The Real Marigold Hotel
London
www.twofour.co.uk
Wall to Wall (a WBITVP company)
Little Big Shots (UK); Lawless Oceans
London
www.walltowall.co.uk
INTERNATIONAL


ARMOZA FORMATS
Headquarters: Tel Aviv, Israel
www.armozaformats.com
Recent/current titles: The Four, Still Standing
Upcoming titles: The Four season 2, Play Date
Armoza Formats has been a leading light in the formats industry for a good percentage of its 13-year history. Founded by Israeli producer Avi Armoza, the company carved its early successes through finding and distributing formats from the burgeoning Israeli content industry to the rest of the world. Upon creation of its own development arm, its shiny floor formats started making their way Stateside, including Who's Still Standing and I Can Do That for NBC.
The most recent major Armoza format to travel the world is The Four, originally produced as The Final Four. The singing competition features four finalists who are announced in the season premiere, selected by the series' music industry judges. But in every episode, talented hopefuls try to steal a seat from one of the final four. The Four made its U.S. debut in early 2018, produced with ITV Entertainment. It has since been renewed for a second season. In 2017, Armoza also struck a deal with eOne for its Sex Tape format, to develop the spicy format for U.S. audiences. BW
MORE INTERNATIONAL GLOBAL 100 COMPANIES
Beach House Pictures (a Blue Ant Media company)
Asia's Next Top Model; Frontier Borneo
Singapore
www.beachhousepictures.com
Essential Media
Todd Sampson's Body Hack
Sydney
www.essential-media.com
Off the Fence
I'm Different, Let Me Drive; Wild Survival
Amsterdam
www.offthefence.com
Roche Productions
Barbara Streisand: naissance d'une diva
Paris
n/a
Talpa Media (an ITV company)
The Voice
Amsterdam
www.talpa.tv
HONORABLE MENTIONS
25/7 Productions
Ultimate Beastmaster; The Day I Met El Chapo
Los Angeles, CA
www.257productions.com
51 Minds (an Endemol Shine North America company)
Below Deck: Mediterranean; T.I. & Tiny: The Family Hustle
North Hollywood, CA
www.51minds.com
Amos Pictures
Jo Cox: Death of an MP; Calais: The End of the Jungle
London, UK
www.amospictures.co.uk
Blink Films
Meet the Penguins; Monty Don's Paradise Gardens
London, UK
www.blinkfilmsuk.com
Park Slope Productions
Alaskan Bush People
New York, NY
www.parkslope.tv
Plum Pictures
Killer Women with Piers Morgan
London, UK
www.plumpictures.co.uk
Propagate Content
Planet of the Apps; Lore
Los Angeles, CA
www.propagatecontent.com
Saloon Media
Hunting Nazi Treasure; See No Evil (with Arrow Media)
Toronto, Canada
www.saloonmedia.com
Sirens Media (an ITV America company)
Real Housewives of Atlanta; Killing Fields
Silver Spring, MD
www.sirensmedia.com
Stephen David Entertainment (A Banijay Group company)
American Playboy; Roman Empire: Reign of Blood
New York, NY
www.stephendavidentertainment.com
Terra Mater Factual Studios (a Red Bull company)
The Ivory Game; Chasing Quakes
Vienna
www.terramater.at