When Sarah Menzies dropped into Afghanistan to make what she thought would be a short film about the Women's National Afghan Cycling Team, she soon realized what the women were doing was more than just hopping on a bike.
"I realized we would have into go deeper in the story to contextualize why these women were so brave and to explain why what they were doing was so meaningful," Menzies tells realscreen ahead of Afghan Cycles world premiere at the Hot Docs Canadian International Film Festival.
"It's more than just getting on to a bike – it gives them freedom and independence."
Produced by Let Media, the feature-length documentary Afghan Cycles follows the members of the Women's National Cycling Team in Kabul and the young cyclists in the Bamiyan region of the country as they utilize the bicycle in their daily lives. However, the politics and societal oppression tak their toll on the women, causing one to flee to France for her own safety.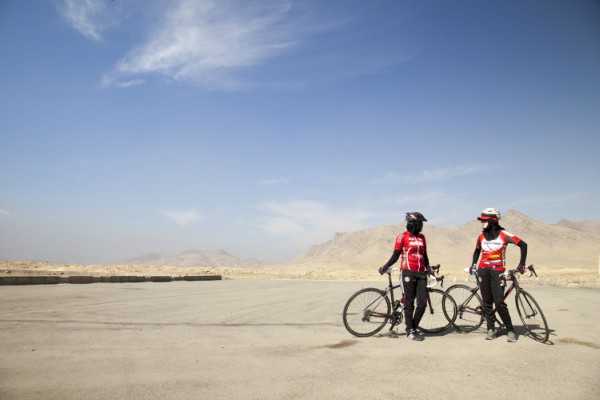 Menzies began production on the film in 2013, which would eventually span five total years to put together. The project had her return to Afghanistan on multiple trips, as well as to France, where she follows of the main characters. After the director's initial drop into Afghanistan, she returned months later with the film's producer and cinematographer Jenny Nichols to dig further into the lives and backgrounds of the women on the cycling team.
Menzies met the women during her first trip to the landlocked country located within South Asia and Central Asia, and despite communicating through a translator, she says a bond was immediately formed between the team and herself.
"I grew up playing sports. There was some recognition that we were tomboys. I can't put my finger on it – there was an energy there," she says.
Returning to Afghanistan on multiple trips helped the women and herself become closer. So when the security situation in the country began to deteriorate and the women grew increasingly concerned about their situation, Menzies says the film's subjects were open and willing to discuss their reality with her – even when the cameras were not rolling.
"Even if the language was a barrier, I wanted to make sure they saw me as a friend," Menzies explains.
Before her initial trip in 2013, Menzies notes that she has conducted a small Kickstarter campaign in order to acquire some seed money that would cover their expenses to get to Afghanistan. Quickly, she brought on Liv, a cycling brand dedicated to women, as a partner.
"Having their backing on the film was huge, especially at that stage when we were still deciding what the film was going to become," she said.
Menzies later would complete a larger Kickstarter in 2015 to pull in some more money and also poured her own money into financing project. With the news of Afghan Cycles showing at Hot Docs, the director says additional funders have come aboard the project, including executive director Jennifer Westphal of Wavelength Productions.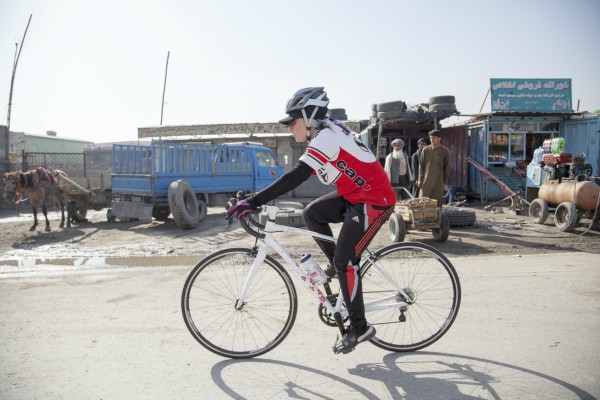 While shooting in Afghanistan, Menzies kept the team small as to ensure that they were discreet and didn't bring extra attention to the cyclists lives. Her team generally consisted of herself, another person and her Afghan translator and fixer.
"When he said we had 10 seconds to get the shot, I'd be in the car in five. I let him be my gut-check because he has lived there his whole life, so I trusted him."
Even if Menzies had any sense of fear, she reminded herself that this was the reality for these women every day and that hers was only temporary.
With Afghan Cycles premiering almost to the date of its inception five years ago, Menzies hopes audiences attending her film will walk away with an understanding of how the bicycle has an impact on the lives of women living in oppressive countries.
"I think that it's unique and parallels in our women's suffrage where the bike played a similar role in modern times," she said.
Afghan Cycles held its world premiere on April 28 and next screens on May 1 at 4 p.m. ET/PT at the TIFF Bell Lightbox 3