American politics sometimes appears to be a zero-sum game between Democrats and Republicans.
As filmmaker Teddy Kunhardt sees it, the bipartisanship that perhaps existed at one point in the nation's highest chambers appears to be on its last legs as politicians don't hesitate to fight and bicker, and deepen divides.
Kunhardt is part of New York-based Kunhardt Films, founded by father Peter Kunhardt and also featuring brother George Kunhardt as a producer. The prodco is also behind such HBO docs as 2017′s The Newspaperman: The Life and Times of Ben Bradlee and 2011′s Gloria: In Her Own Words, about iconic feminist Gloria Steinem.
He tells realscreen that while interviewing six-term Arizona Republican Senator John McCain for the forthcoming HBO documentary John McCain: For Whom the Bell Tolls, he came to understand how McCain has repeatedly cited the need to work together throughout his political career.
"His [McCain's] hope is that we can get back to that place," Teddy says.
For Whom the Bell Tolls – named for McCain's favorite novel of the same name by Ernest Hemingway – features McCain in his own words discussing his life from his childhood, up to and including his military and political career, as well as his private life.
Interviews from the McCain camp include his first wife, Carol and his second wife Cindy, along with other members of his family. Famous political figures gracing the screen include former Presidents Bill Clinton and Barack Obama; former Secretaries of State Hilary Clinton and Henry Kissinger; and former Vice President Joe Biden.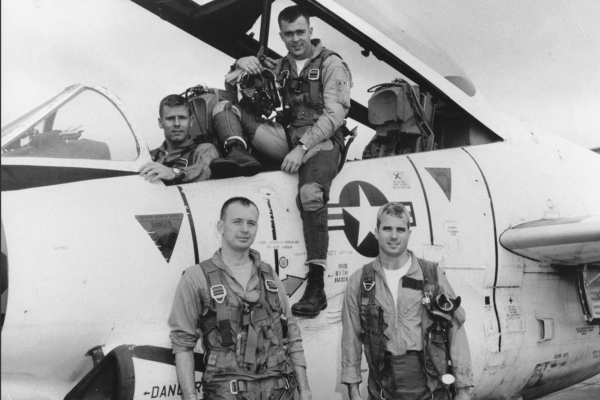 Peter Kunhardt, who also serves as a director and producer on the project (as does George Kunhardt), said the idea for the documentary came to him after reading a New York Times piece about McCain's brain cancer diagnosis.
The team had previously worked on the 2009 documentary Teddy: In His Own Words, a documentary about Democratic Senator Edward "Ted" Kennedy. Once Kennedy's brain cancer was revealed publicly, the filmmakers had to kick into high gear to ensure finishing the project, and it was a similar process for the McCain doc.
Very quickly, they reached out to McCain's people to see if they would be open to a documentary. Within a few weeks, they were in Sedona, Arizona shooting on the film which was produced in seven months.
"It was important for us to have all the individuals speaking about John in the present tense, not in the past tense," Teddy Kunhardt explains. "We didn't want to make an obituary film."
A documentary usually takes the Kunhardts about a year-and-a-half to put together, but they knew they had a tight timeline to work with in this case, so the production crew was working around the clock.
The senior Kunhardt explains that meant editing began before the interviews were concluded and before the footage, research and still research was completed.
"It was a lot of things happening at once," he says.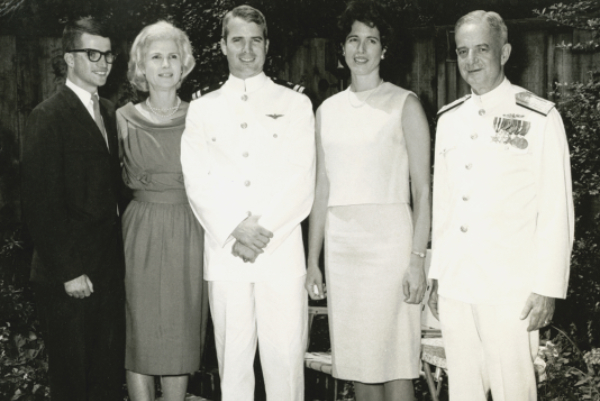 Luckily for the team, many of the high profile guests such as Obama and Biden jumped on board right away, giving the Kunhardts and their team access within days of their requests — a process that can take weeks, months or even years.
"It's a testament to their devotion and love for John that they all wanted to be a part of this," says Peter.
"These are people he opposed politically at times, [and those] he worked with at times – whether he was on the opposite side of the aisle or the same side of the aisle, these are people who came to love this guy," he adds.
Chief researcher Jill Cowan was tasked with finding the archive for the project, or, in Teddy's words, finding the "needle in the haystack" while searching for material in such locations as the National Archives and Record Administration, the Richard Nixon Presidential Library and Museum, CBS News, CNN and C-Span.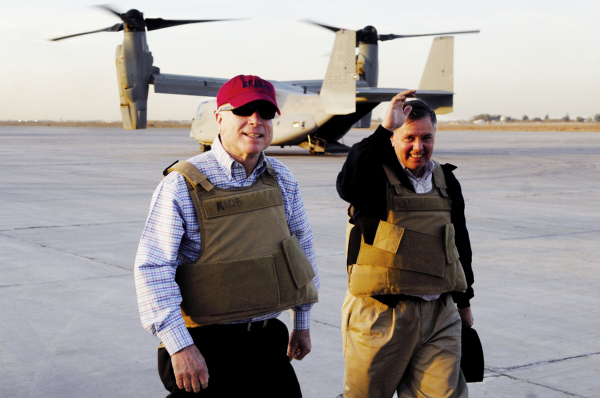 Like his son Teddy, Peter Kunhardt says his biggest takeaway from working on the doc was McCain's commitment to bipartisanship, even during times of political upheaval in America.
"While it resonates with the public today because of the situation, it was the same thing he [McCain] was saying back in the Nineties and Eighties," he concludes.
John McCain: For Whom the Bell Tolls premieres May 28 at 8 p.m. ET/PT on HBO.
Photos courtesy of HBO