When Time Inc. Productions was formally established in 2016, the purpose was for its parent company – the now-defunct Time Inc. – to keep more creative control of its own stories as the organization evolved from print to long-form video content.
The move came as long-time print publishers turned to linear channels to build out their storytelling approaches by reaching audiences at scale, while also pulling away from an over-dependence on third party platforms.
But when American media and publishing conglomerate Meredith Corporation acquired Time Inc. earlier this year in an all-cash transaction totaling US$2.8 billion, the company moved to streamline its businesses by undergoing a near-immediate rebrand this past May.
Despite the change in name to Four M Studios, the burgeoning production unit continues to capitalize its access to Meredith's portfolio of brands in order to create original long-form television formats across the food, home, entertainment and lifestyle spaces.
"The rebrand represents that Meredith is in the long-form television business in a significant way," says Bruce Gersh, EVP and president of People, Entertainment Weekly and People en Espanol, and head of Four M Studios.
"It now allows us to play across a much wider portfolio of brands that didn't exist on the legacy Time Inc. side, including iconic brands like Better Homes and Gardens, Shape, EatingWell and Allrecipes." 
Four M Studios, Gersh says, is fully integrated across the Meredith portfolio. For better efficiencies across the business, Gersh and his production staff have established television teams throughout the Meredith company, working hand-in-hand with the editorial team, from the standpoint of development all the way through to production.
"We have screenings and note calls with all of our editors. They're highly engaged, involved and excited about how we've leveraged the brand in a whole new medium," Gersh adds.
As such, Meredith's television department has managed to churn out a high rate of brand-affiliated content in its short lifespan. Programs connected to the Four M portfolio currently include A&E's pop culture docuseries Cultureshock, connected to Entertainment Weekly; Fox's long-form documentary 89 Blocks, about a high school football team in East St. Louis (nominated for a Sports Emmy Award and tied to Sports Illustrated); and Investigation Discovery's true crime franchise People Magazine Investigates: Cults and People Magazine Investigates: Crimes of Fashion.
Also connected to People, the celebrity and human-interest magazine, are ABC's The Story of Diana, which brought the network its best ratings in the time slot in nine years when it aired last summer; and ABC's The Story of the Royals, a four-hour primetime documentary on the British royal family that premieres August 22 at 9 p.m. ET/PT.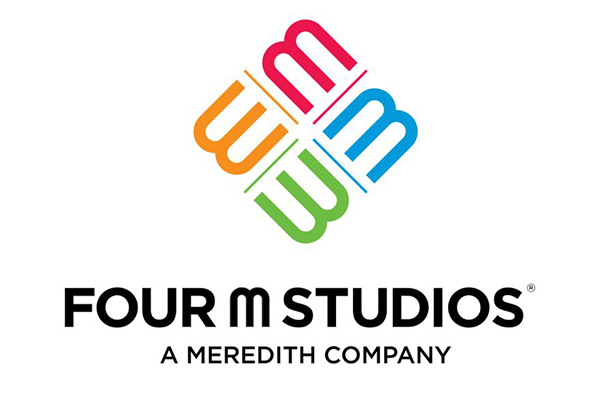 Four M Studios, which distributes its content through its international distribution arm, will also ratchet up its efforts in creating non-fiction content independent of any Meredith brand.
A prime example is Four M's forthcoming docuseries Home, created for Apple. The 10 x 60-minute docuseries, which is set to offer an inside look at the world's most extraordinary homes, serves as the production outfit's first program developed and sold without a Meredith brand connection.
"As we look at our strategy moving forward, the goal is not only to develop using our brand, but also to develop great IP that then could be a part of our brand but doesn't have to have our brand front and center," Gersh explains.
Nevertheless, developing content independent from its parent company begins by selecting categories that the Meredith brand is an authority in. From there, the studio looks at entering the story through a unique view point while also leveraging its authority on a subject to the development of a long-form series.
The company is also looking across a handful of different categories in the premium high-end doc space that will provide a combined focus outside of and on its brands, and then growing those individual categories. It's an area that has already proven fruitful for Four M, winning a 2017 News & Documentary Emmy Award in the Outstanding Science and Technology Documentary category for the PBS special A Year in Space. The hour-long installment served as the first in a two-part series that aired in March 2016 and was adapted from Time's original digital video series about astronaut Scott Kelly, whose 12-month stay on the International Space Station tested human limits for space travel and laid the groundwork for a manned mission to Mars.
But as the nascent Los Angeles-based studio continues to grow, Gersh is laser-focusing Four M's sights on plugging into game show and competition formats that can travel, one-off premium documentary specials, non-factual lifestyle, and true crime programming.
"Crime's a great category where we obviously have our three series on ID tied to the People brand, but we're also looking at how crime could potentially fit into other brands, and there might be a scenario where crime lives outside of a brand as well," Gersh stated.
"We've had conversations with almost every major unscripted production company about how we could partner, and in some instances we've had, all the way down to strong format producers or showrunners," he continued. "As we start defining our development strategy, don't be surprised to see us partnering with individuals or companies that are experts in certain areas through copros, first-look deals and overall deals, obviously focused primarily on unscripted."