Fourteen-time Primetime Emmy-winning director and producer Susan Lacy is a veteran of the biographical documentary genre, and is someone intent on creating complex portraits of those she spotlights.
"Hopefully, each time I make a film, I get better," Lacy tells realscreen.
In Lacy's latest project, Jane Fonda in Five Acts, the filmmaker paints a complex study of the life of actor, activist and fitness guru, Jane Fonda.
In 1986, Lacy launched the documentary strand 'American Masters' on PBS, which has gone on to cover such notables as singer-songwriter Jodi Mitchell, actor Judy Garland and musician Paul Simon, one half of the duo Simon & Garfunkel. Lacy said she picks subjects that are close to her heart and "that touch me personally."
While at 'American Masters', Lacy read Fonda's 2005 memoir My Life So Far and "loved it." The former executive producer of the arts strand wanted to take a closer look at the 80-year-old screen legend, but never got around to making a film about the daughter of Hollywood royalty, Academy Award-winning actor Henry Fonda.
After leaving 'American Masters' a few years ago and striking it out on her own, Lacy felt now was the right time to revisit Fonda's life story. Over the course of a year, Lacy conducted 12 interviews with the multiple award-winning actor at her home, in New York, and on the set of Netflix's Grace and Frankie to get at the heart of Fonda's story – and what makes her often turbulent life universal.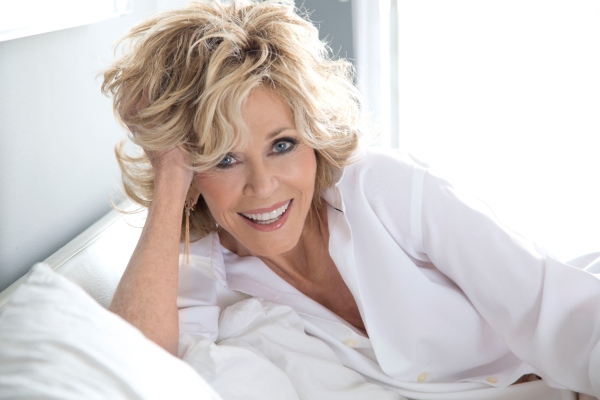 The 133-minute film, produced by Lacy's New York-based Pentimento Productions, features Fonda candidly discussing the pain of her mother's suicide; her father's emotional unavailability; her battle with a decades-long eating disorder; and her multiple marriages to famous men. Jane Fonda in Five Acts held its theatrical world premiere earlier this year at the 2018 Sundance Film Festival.
The documentary is produced and directed by Lacy, with Emma Pildes and Jessica Levin as producers.
Jane Fonda In Five Acts enjoys its broadcast debut Sept. 24 at 8 p.m. ET/PT on HBO. The documentary will also be available on HBO Now, HBO Go, HBO on Demand and partners' streaming platforms.
This interview has been edited for brevity and length.
Was any topic off limits when filming with Jane Fonda? 
No, not at all. Jane is very forthright. Jane trusted me. She saw my work and she knows that I'm a thorough filmmaker, but not a "gotcha filmmaker." I'm not interested in making films about people that I don't admire and [whose] work I don't appreciate. I tell the truth. The film is very truthful about Jane, but Jane is also very truthful. There was not one single thing she didn't want to talk about.
Did you have any production challenges in putting this film together?
Only tracking down the enormous archive [that] has been incredibly well documented over the years. Jane didn't have an archive. She only had access to her home movies and photographs. There must be thousands of different sources in the documentary. That was always a challenge – getting to the best material, getting it in time, clearing it, finding out where the sources are.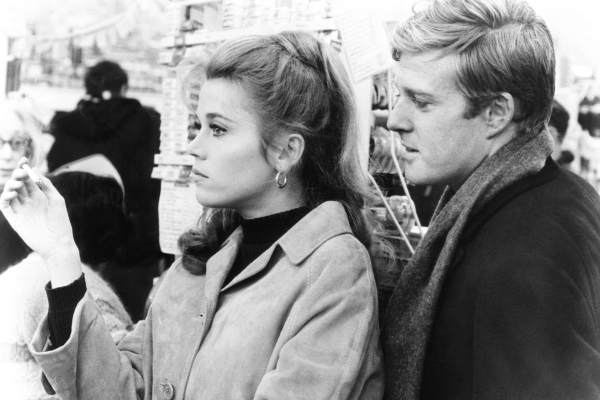 How long did it take you to put Jane Fonda In Five Acts together?
I would say a couple of years. It doesn't mean you're in the editing room for two years, but those years doing the research and the interviews. I didn't do as many interviews as I did for Spielberg. Every film is different. In Spielberg, I was exploring him as a director, so I wanted to talk to people with whom he had worked with. I did 87 interviews besides the 30 hours I did with [Steven] Spielberg.
With Jane, I did far fewer interviews. I made the decision early on in this film that I didn't want to make a film about a movie star. I wanted to make a film about a woman and the experience of her life, the ups and downs, the difficulties with her parents, unfaithful husbands and bulimia. These were things I thought spoke to everybody in some way – a kind of universality, even though she is a privileged movie star. I wanted to make a film about a woman and her coming to terms and finding herself. That just meant I put more emphasis on the interview with Jane then other people. I only interviewed others who could shed light on that journey, like her son and best friends.
Did the #MeToo movement impact your storytelling?
I finished the film a year ago, so the #MeToo movement hadn't happened yet. Had that happened in the middle of making the film it would have been part of the film. I don't know if Jane's story adds particularly to the #MeToo movement, but she is very involved in the #TimesUp movement. She is an elder in the Hollywood community. She has been around a long time and is an advocate for women.
Did you learn anything new while shooting Jane Fond in Five Acts?
Hopefully, we're always learning. If we stop learning that's a bad thing – and as an artist – that's a bad thing.
What I try to do in these times is to not to tell a book report – I'm trying to create a portrait, a complex portrait with layers in it. Hopefully, each time I make a film, I get better at that. I think it's one of my best films. I don't know why I say that, but I think it's partially because I have a subject that is very honest. There is no holds barred in her [Fonda's] story.
Photos courtesy of HBO