Former Discovery Networks International EVP and chief creative officer Phil Craig is joining UK-based Mallison Sadler Productions (Drain the Oceans) as joint creative director.
Craig (pictured), who served as EP on the most recent season of the Nat Geo factual series, will work alongside company head Crispin Sadler.
The producer also had stints at such factual prodcos as Nutopia and Brook Lapping, and served as head of factual at Australian public broadcaster ABC from 2012 to 2014.
In addition to Craig's appointment, the company has announced the hire of former Sky Vision head of production Kathy Hale, who will take on the role at Mallison Sadler Productions (MSP).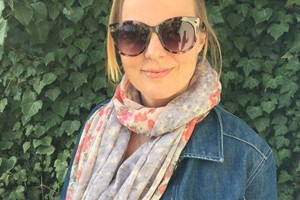 Craig and Hale (pictured, above) will head up the company's London office. The prodco also has outposts in Glasgow and Bristol.
"Phil made a huge contribution to the last series of Drain the Oceans," said Crispin Sadler in a statement, "and I'm delighted to welcome him into MSP as a partner and collaborator. Based on his long history of generating successful TV ideas I feel certain that he will help us dream up and deliver many exciting new projects."
"Crispin and I have been friends for many years and it was such a thrill to work alongside him on a really ambitious and exciting project like Drain the Oceans," added Craig. "There's a huge appetite out there for what I used to call 'clever pleasure' at the ABC, content that is a treat, and that stimulates and educates without ever feeling like homework."