When Apollo 8 launched 50 years ago, its mission was to study the moon.
Instead, it ended up revealing something else: Earth. Apollo 8, launching on Dec. 21, 1968 from the Kennedy Space Center, was the first crewed spacecraft to circumnavigate the moon.
During this mission, the team of three American astronauts saw Earth in full for the first time. Significantly, astronaut William Anders snapped a photo of an "Earthrise" — a now iconic image depicting our blue planet peeking out beyond the lunar surface.
Half a century later, history comes full circle as Academy Award-nominated documentary filmmaker Rory Kennedy delves into the story of NASA in Discovery Channel's forthcoming film, Above and Beyond: NASA'S Journey to Tomorrow.
As the niece of the late American president John F. Kennedy Jr., for whom the Space Center was named after and who in 1961, called to put a man on the moon before the decade ended, she has a unique vantage point from which to chronicle the space agency's history. And as a documentary maker who has worked magic with archive material for past films such as Last Days in Vietnam and Ethel, Discovery's choice for the director of its NASA project seems particularly Inspired.
"It's [NASA] an organization I've always admired," Kennedy, who also produces and narrates Above and Beyond, tells realscreen. As the daughter of the late 1968 Democratic presidential candidate Robert F. Kennedy, the institution, she says, intersects with her own family's history and America's.
Produced by Moxie Firecracker Films, the prodco founded by Kennedy and Liz Garbus, the film not only looks at NASA's rich past, but also delves into the next-generation telescopes, Mars-bound spacecraft prototypes and cutting-edge missions that will inform the future of human exploration of our solar system and the broader universe. Above and Beyond also looks at the space agency's technological innovations, used in monitoring everything from the hole in Earth's ozone layer to global climate change, in a better effort to understand the past, present and future of our home planet.
Unlike many of Kennedy's projects, Above and Beyond took nearly two years to pull together. During the film's shoot, she produced 2017′s intimate portrait of big wave surfer Laird Hamilton in Take Every Wave: Laird Hamilton, and Without a Net: The Digital Divide  in America, a documentary that looks at technological inequalities in public schools.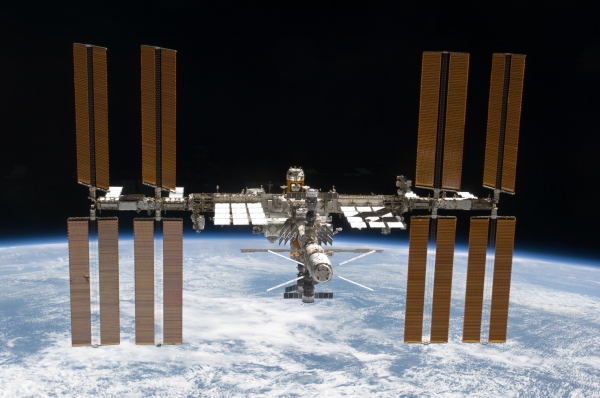 In first thinking about how to construct the film's narrative, she says she allowed for the opportunity to let the archive material drive the project. There proved to be an abundance of riches for her to sift through.
"I think NASA understood the importance of images — as we saw when they went up to the moon, everybody could see that moment," Kennedy notes. "They have been cognizant of that, and they have documented themselves over these many decades."
While NASA has been prolific in documenting its history, it hasn't centralized the material in one storehouse. Instead, various collections are housed across 10 facilities around the country, with each field center storing its own archive.
"It was a bit of a challenge to figure out where the archive was sourced and then to build up the relationships with those institutions," Kennedy explains.
She and her team also had to figure out how the facilities were organized — which location had what content —to then get the material needed for the project. Archive producer Amelia Green-Dove says when she first started working on the project, she initially thought hunting down footage would be a relatively easy process because so much of it was public. However, the challenge would be to find the content that hadn't already been featured extensively in past NASA-related projects.
The search for archive material took the team across the U.S. to NASA headquarters in Washington, D.C.; the Lyndon B. Johnson Space Centre in Houston, Texas; and AMES Research Centre in Mountain View, California, amongst other facilities, says Green-Dove.
"If you get a 'no' from one place it doesn't actually mean that NASA doesn't have the material,"Green-Dove says — it could be locked away in another facility.
On top of hunting down the archive material, Green-Dove says that each facility has its own budgets, rules and archival systems to contend with. She says she often had to push to get rare and interesting material that NASA may not have shared before with the public, most likely as it was buried in their archives.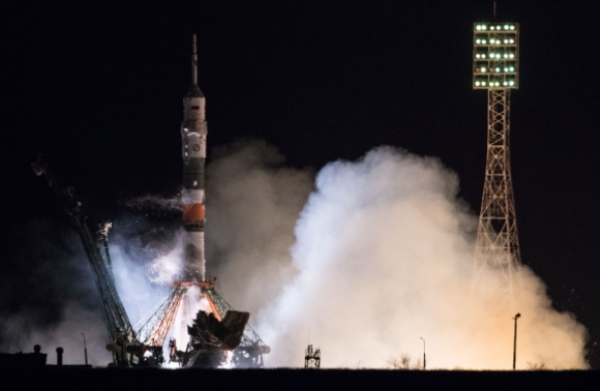 The archive producer also notes that it was a process to get the original masters of some footage because NASA had already provided what it believed was broadcast-ready content. Still, Green-Dove needed the masters to get the footage as close to its rawest form, and to provide the project with a cinematic feel.
In the end, Green-Dove estimates that between herself, Kennedy and other members of the production, a collection of between 4,000 to 5,000 individual archival pieces was amassed. The producer, who also worked on Kennedy's 2017 projects, describes this collection as "an insane amount of archive".
With such content to choose from, some of the images that impacted Kennedy the most came from the collection captured by the Hubble Space Telescope. She was particularly struck by some of the images from the 1995 Hubble Deep Field mission, which provided imagery taken from over 10 days of a relatively "empty" patch of sky in the constellation of Ursa Major. Kennedy says the content is "both stunning in its imagery, and its implications are significant" — indeed, with the original Hubble Deep Field image revealing almost 3,000 galaxies, it also reached back to a "young Universe" in which galaxies had not yet formed stars.
"I was familiar with some of the images that came out of Hubble prior to making this film, but when I spent time with those images, I wanted it to be a significant part of the film."
Above and Beyond debuts on Discovery Channel on Oct. 13 at 9 p.m. ET/PT.