Ringing in its first decade in 2018, and with some of the biggest unscripted production companies from around the world in its roster, Paris-headquartered Banijay Group marries global ambition with local market savvy.
In 2008, Stéphane Courbit founded a company rooted in autonomy that 10 years later has grown across 16 operating territories with a roster of 61 prodcos.
At the end of 2007, Courbit left his role as president of Endemol France to capitalize on the growth of the international content market by launching what was then called Banijay Entertainment. In January of the following year, starting with the French market, Courbit as Banijay chairman began his M&A strategy, acquiring companies such as Air Productions and then expanding into Spain, Germany and the Nordics, with Nordisk Film TV Denmark, Brainpool and Cuarzo Producciones added to the roster.
Courbit saw an opportunity in the market to grow a global network of creatives — strong local producers who could create and share IP — and as a producer himself with stints at Coyote and Case Productions, Courbit sought to give the group's companies full independence and creative control.
It's a formula that has attracted companies to the Banijay fold such as Germany's Brainpool, American unscripted powerhouse Bunim/ Murray, H20 Productions and more.
MAKING THE RIGHT CHOICES
Banijay Group's CEO Marco Bassetti (pictured below) came to the company in 2013 after many years as a producer, founding his own production companies La Italiana Produzioni and Aran, and later heading Endemol Italy. Bassetti believes that the company's strategy is basically the same now as it was when he signed on.
"I believe that [Courbit] understands the good and the bad of the industry and decided to not move very aggressively, take his time and make the right choices and directions," he tells realscreen.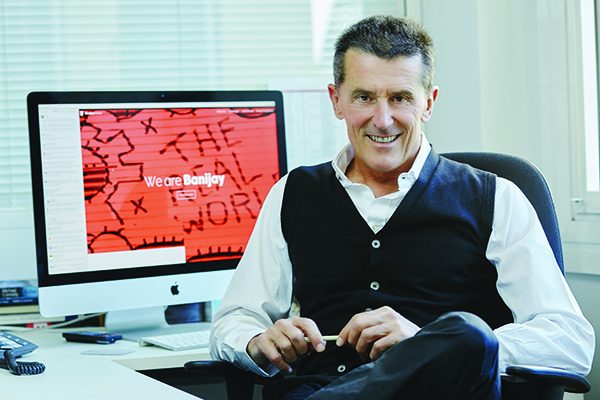 One of those successful moves was Banijay's merger with Zodiak Media in 2016, which made what is now known as the Banijay Group one of the largest independent content producers and distributors in the world.
"We looked at many opportunities and in the end we chose this one," recalls Bassetti. "I believe after two years we can say it was a successful merger and a good choice."
In the deal, Zodiak Rights — the distribution arm of Zodiak Media — brought over its catalog of 20,000 hours of content. The rebranded distribution arm, Banijay Rights, is headed up by Tim Mutimer (below), with its primary headquarters in London, and offices in Paris and Denmark.
Banijay "still feels like a challenger company," says Mutimer. "I think the great instincts make us fight hard for everything."
He recalls a time before the merger when long-running shows in Zodiak Rights' catalog were ending. Bringing the two companies together provided the perfect chance to refresh the offerings. "We were then getting content from Australia, New Zealand and the U.S. — major English-language territories," he says. "[Banijay was] really supportive in terms of investing, so we could get content, and they made sure that all the companies within the group knew who we were and were keen to work with us as well.
"It was well-timed and it's been good for us as a distribution arm," he adds.
Shows in the Banijay Rights stable include such hits as The Secret Life of 4 Year Olds, Eat Well For Less?, and The Crystal Maze (main image), and from third parties, The Supervet, SAS: Who Dares Wins, and more.
And then there's another format that has done fairly well for itself which is now under the Banijay Rights umbrella. Mutimer credits the group's 2017 acquisition of Castaway Productions, the company that owns the iconic Survivor, as a huge achievement. "It's probably the biggest known adventure reality format — there's 17 productions underway at the moment. To have that in our portfolio, to do deals with it, it's incredible."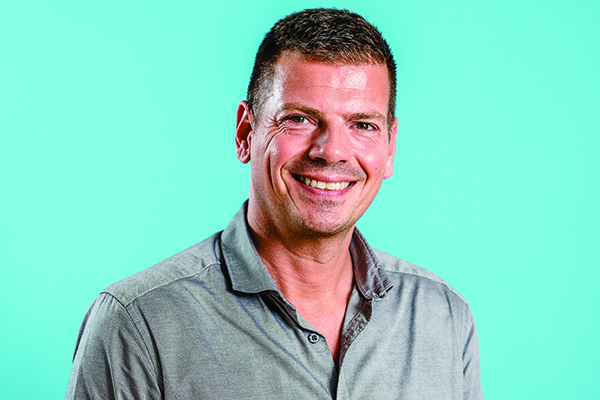 COMING TO AMERICA
In 2010, Banijay Group expanded its global footprint via its first acquisition of a North American production company. In keeping with other big deals orchestrated by the superindie, this one was also formidable — the acquisition, for an undisclosed sum, of the company that effectively kickstarted the reality revolution in the U.S., Bunim/Murray Productions.
Gil Goldschein, chairman and CEO at the The Real World and Keeping Up With the Kardashians prodco, says that over his early years at BMP, there were some overtures from various parties interested in acquiring the company, but, "I felt as though, in those instances, we were being reactive."
"Once Jon [Murray, the company's founder] had shared with me his long-term goals and vision, I wanted to be proactive about the process and control it. At some point in time, in 2007, I found a CFO that'd had a lot of transactional experience, and really started setting up the company to proactively look for a sale, and try to find the right partner in that M&A process," says Goldschein.
He noticed at various MIPCOMs that Banijay was a fairly new group looking to grow, and he made sure it was on the list of companies to speak with.
After numerous trips to Paris, they closed the deal.
"From the first time that we met Stéphane, what we really appreciated was the fact that he was a producer himself, he understood the marketplace, and understood the importance of knowing the local market and recognizing that local producers and local companies are the experts in their marketplace," says Goldschein. "At no point would they be dictating to their companies how to run their businesses or the type of shows they should be pitching."
"They now have a head of digital and head of music as they've expanded. That's enabled us, because we've always had a strong and robust music department and have been in the digital space for 12 years at this point, so there are more touchpoints that we have today than we did in the beginning," he says.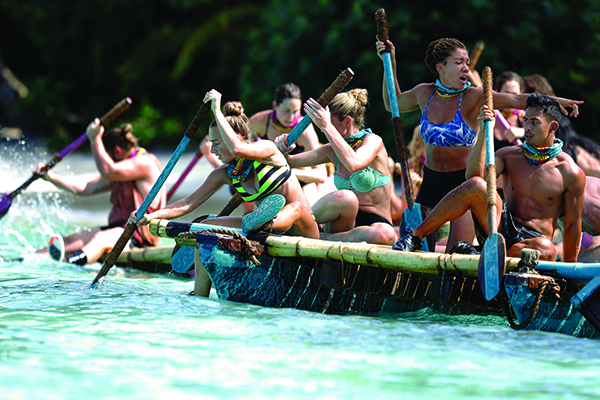 Bassetti says another important move was the creation of Banijay Studios North America in 2014. "Even though it's a big market, there is space for everybody," he says. "David [Goldberg] is and was very successful in the format business, especially with the big networks."
Goldberg, previously the chairman and CEO of Endemol North America, has guided the Los Angeles-based production company to network success with the ABC studio show Child Support, and with plans afoot to reboot Temptation Island for the U.S. and Wife Swap for CMT.
Goldberg says that despite the company's name being attached to a superindie, four years ago, the North American studio was still a "pure start-up."
"All of a sudden, you're in much smaller offices, you've got to set up phones, bank accounts, and convince people to work for you at the same time that you're developing content and going into the community and introducing yourself, not as a new person, but as a new company and brand."
Goldberg had the unique distinction of working with both Courbit and Bassetti at Endemol, where they each headed up local companies within the U.S., France and Italy, respectively.
"They have an intimate knowledge of what it's like to run a local production company, which really is what Banijay is made up of. [When] I worked alongside them at Endemol, they were among the very best in the group at running their local companies," says Goldberg. "At the same time, you're not going to get anything by them because they know exactly what you're doing. They've had that experience and they've done it all and they've seen it all."
Also in 2014, Banijay Group bought a majority share in Stephen David Entertainment. The New York City-based prodco specializes in docudrama, documentary and non-fiction, which Bassetti says made it an attractive company to acquire, as it's not in competition with their other U.S. prodcos.
"We each do something unique within the U.S.," says company CEO Stephen David. "I talk to [BMP and Banijay Studios North America] quite a bit, so we don't have to be competitive, we can be complementary. That's helpful as a company, to have someone else to talk to in your same market.
"The beauty of this relationship is they're letting you try to achieve your vision or your dream. I think that's why they've been able to attract and keep this talent around the world," adds David. "The benefits — for me, creatively — are that they are there with all these other companies [within the group] who have all this IP as well, [so] that I can see a really cool show, sell that and make that here."
THE FUTURE
Bassetti says he sees growth opportunities in the UK, where the group recently launched Little Wonder, an unscripted house headed up by ex-Potato head of development Claire Morrison. Other Banijay Group-owned prodcos in the territory include 7 Wonder, acquired in February of this year, and two rather sizable shops acquired from the Zodiak merger — IWC Media and RDF Television.
Banijay has also entered into an agreement with Twitter to monetize Banijay Group content and drive brand engagement efforts through the platform. Announced at Realscreen West, Bassetti says the initiative begins at the beginning of autumn and is a "good step forward."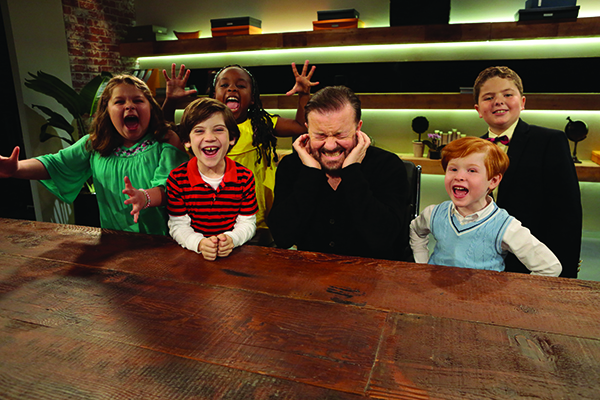 Despite being a company that is intent on growing its global footprint, Bassetti says he doesn't seem concerned that much will change.
"It's still the more intimate company in terms of services to the group, because our key message to our people is that they are independent. It's not a bureaucratic entity."
In addition, the screen content industry's latest dalliances in digital and deep investment in scripted don't ruffle him.
"Now the big trend [for other companies] is to move as much as they can into the scripted business," he says. "We want to continue to grow but we don't want to divert the focus of the company from what we are. We are an unscripted company, so we try to attract on the scripted side, but want to keep our focus as an unscripted company."
This story first appeared in the September/October 2018 issue of realscreen magazine, which is out now. Not a subscriber? Click here for more information.