In his latest observational doc Monrovia, Indiana, Frederick Wiseman turns his lens to the eponymous small American town of just over 1,000 people.
After a half century directing documentary films, Wiseman (pictured) continues to find ways of capturing communities — towns, neighborhoods, the New York Public Library, a boxing gym, a women's shelter and more — to convey something larger.
What we see onscreen seems almost mundane, if deceptively so; we sit in as townsfolk go to work, get tattoos of scripture, get married, shop for rifles and handguns, discuss their health, argue about the city's fire hydrants. In short, it's a portrait of small-town American life.

Monrovia, Indiana screened at the Venice Film Festival, Toronto International Film Festival, New York Film Festival and BFI London Film Festival before its theatrical release on  Oct. 26.
It was directed and edited by Frederick Wiseman.
Realscreen spoke with Wiseman about Monrovia, Indiana, his filmmaking process  and what's changed over 50 years in the industry.
This interview has been edited for length and clarity.
What attracted you to Monrovia as a subject?
I wanted to do a small town, and a friend of mine in Boston who teaches law told me she had a friend who taught law at the University of Indiana Law School whose family had lived in the same small town in Indiana for six generations, and by chance I was going to Bloomington. He said, "come a day early and I'll take you to my family's town," and he did and introduced me to his cousin, who was interested in the project, was a very nice woman, and she said she would help me get permission, and she took me around the day I was there, and I thought it looked great, decided to do it there.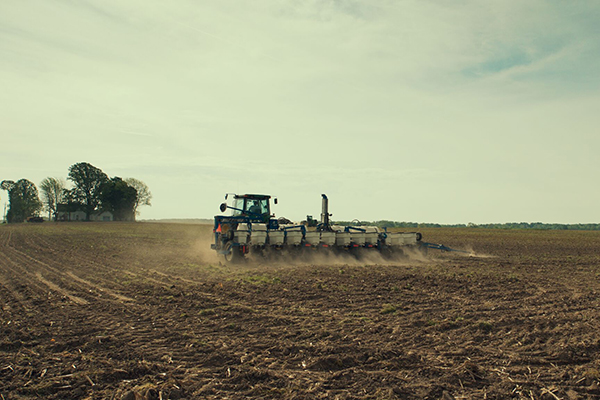 It's hard to watch Monrovia, Indiana in 2018 without thinking of these dichotomies, whether real or imagined, between rural America and larger cities. Can you speak to the film's relevance in the present day?
There are 23,000 small towns in America. It used to be felt, whether correctly or not, that small towns were the backbone of American life. I think it's a reasonable assumption that small town life is important in American life.
Is there a political aim there?
I'll leave that up to you.
Was that on your mind at all?
I was quite struck by the fact that nobody talked politics at all. There's no political discussion in the film, and there was no political discussion even when we weren't filming. According to Wikipedia, the town voted 65% for Trump.
I think there are politics implicit in the film, but not directly stated.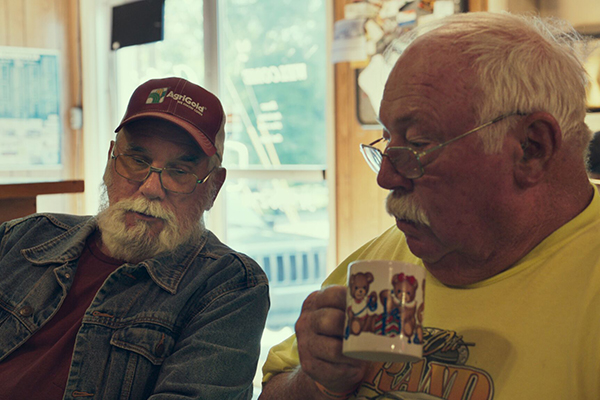 Obviously this is a very American story. How do you see it performing outside the U.S.?
I think people outside the U.S., I'm hoping they'll be interested in an aspect of American life about which they probably know very little, but which is quite important.
Did you have an international audience in mind while making it?
I don't have any audience in mind when I'm making a film. The audience I have in mind is anybody who wants to see it. I never think about the audience. Mainly because I don't know how.
You've been making documentaries now for a half century. How would you say that your process has changed over time?
I like to think in the course of making a lot of movies I've learned something about how to make a movie. I've learned technical things. I've learned most about how to make movies because I edit them myself, and when you're editing, if you don't have a shot, you tend to remember to get that shot the next time you're in a similar situation.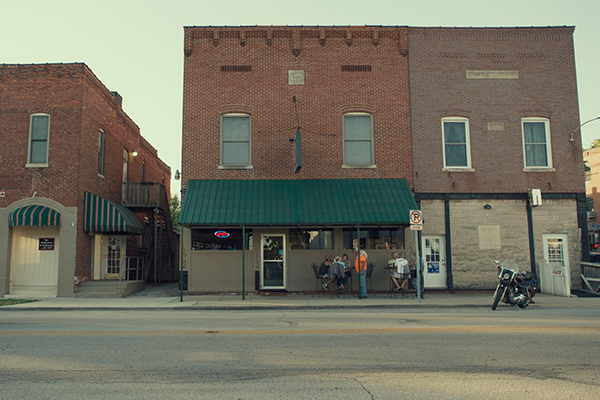 How did you fund Monrovia, Indiana?
PBS has been extremely loyal to me over the years, and they've given me money for almost every film I've made. The Ford Foundation has also been extremely generous, quite consistently. The rest of the money came from different sources: ITVS, which is a branch of public television, has given me money, and LEF Foundation has given me money, and sometimes I've had money from the MacArthur Foundation, and the Pershing Square Foundation has been helpful in recent years [and the Corporation for Public Broadcasting]. There are only about eight or 10 places you can go for money for this kind of movie, and I go to them, and I either get the money or I don't.
In terms of funding, what would you say are the major changes you've witnessed in the industry?
In many ways it was easier for me to get the money 25 years ago than it is now. It's just plain hard to get the money.
From 1971 to 1981, the Ford Foundation gave me two five-year grants that covered the total cost of making the films, so for 10 years, I didn't have to raise any money. All I had to do was call up and say, I want to make a film about a juvenile court, and they sent me half the money, and I got the other half of the money when I finished the film. So that was a rather good situation, needless to say.
(Updated Oct. 30 at 12 p.m. to include the Corporation for Public Broadcasting to the list of Monrovia, Indiana's funders)