Unscripted television can transport viewers to far-flung locales, often via adventure competition or travel series. But taking audiences to remote corners of the planet unearths a host of challenges.
When seeking a new home for purchase or an investment property, one thing is certain: location is everything. And much like the rule in real estate, the same golden tenet applies when searching out the backdrop for big scale competition series and travel shows.
"Location is vital as it's the visual precinct within which our stories play out," says Tim Whitwell, creative director at Shine TV.
The Endemol Shine prodco is no stranger to undertaking major scouting assignments for big scale factual dramas such as The Island with Bear Grylls, which tests the survival skills of participants, left completely alone with only their clothes. Location scouts on the series — which returns to Channel 4 for a sixth season next spring — were tasked with finding an uninhabited, but hospitable, island in the Pacific that could support life for at least four weeks. It's an assignment that took the scouting team approximately one year to find the right archipelago of islands to film in.
"We filmed in Panama, which is not a remote location on the face of it," Whitwell tells realscreen, "but the archipelago we filmed in was not that easy to access or escape from if you were living on the island itself. There are still places that feel remote and cut off from the modern world."
In general, scouts will begin their search from the comforts of their homes or production studios by scouring the Internet's travel blogs and location databases. Depending on the production schedule, they may have months or mere days to explore before setting foot on site.
For Jesse Jensen, a co-executive producer on CBS's long-running reality competition format Survivor, it's more about actually visiting the country and meeting with the various players on the ground to get a feel for how well the location will work with a specific production.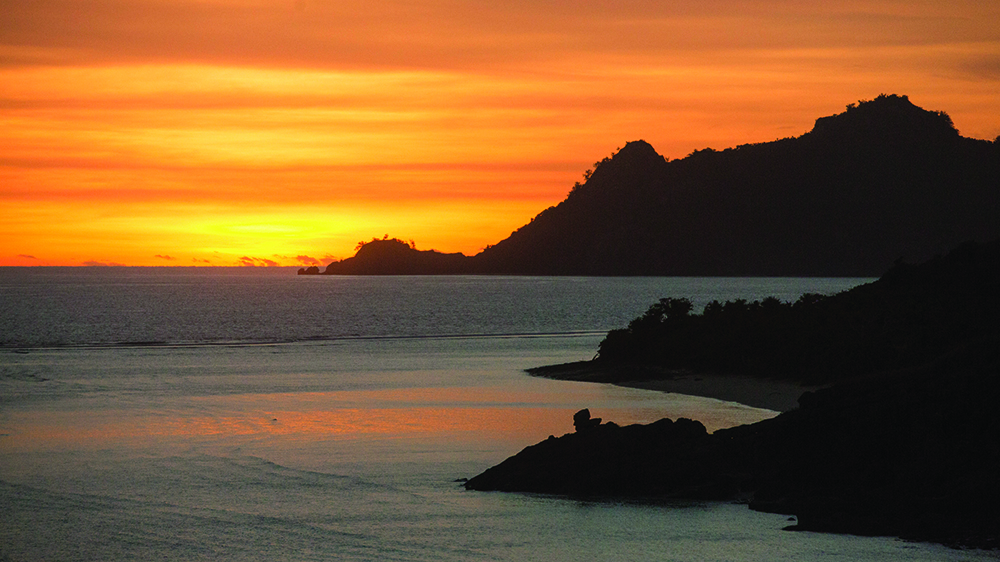 Filming permits are "usually the easiest things to obtain," says Jensen. Difficulties arise, however, when attempting to navigate various government departments — immigration, customs, civil aviation, internal revenue services and environment, among others — in the time constraints the television industry tends to operate under.
Each territory is obviously dissimilar from its neighboring state, and that brings about its own challenges when attempting to manage government relationships and filming permits. As such, asking an overabundance of questions is key to understanding what you're up against.
Having a good government contact that can act as a "one-stop shop" or liaison is also crucial to negotiating the permissions and approvals phase, as different types of land zonings in each area dictate what you can actually do and who you need to seek permissions from.
"In countries where there is no such thing as a film commission, I've turned to the government's department of tourism, as they will often step up to act as the liaison between the production and the other government entities," he adds.
Logistics are, as one can imagine, always difficult when working in such remote, and often developing, nations. Sourcing the required equipment and supplies needed locally takes meticulous planning and places heavy emphasis on organization.
To film Nomad Entertainment's reality competition Castaways, American commercial broadcaster ABC sent crews out to Raja Ampat, Indonesia, an archipelago comprised of 1,500-plus small islands. In order to get gear to the site — 2,682 km (1,667 miles) from the capital of Jakarta — the production team was required to fill outa container and ship it to the Raja Ampat camp one month in advance; if a camera went missing, it took more than a week for its replacement to arrive.
"If you lose the camera in the ocean — which you do — you just have to figure it out," explains Grant Kahler, executive producer and showrunner of Castaways, which debuted to summer highs for the American network in the 10 p.m. Tuesday timeslot in total viewers with 3.1 million and among adults 18-49 (0.7/3).
"You also hire people on the shows that are incredibly technically savvy, so that if a transmitter drops in the water they can use their soldering iron on the boat and a bowl of rice to dry it out to fix it. "We were so remote [on Castaways] that we had supply runs for gas for our boats and food for the crew, every day," Kahler continues. "Those supply runs took three hours each way just to the nearest village. Logistically, it was by far the most difficult [series] that I've tried to figure out."
Security and safety also play a crucial part in determining the viability of a remote overseas filming location, with well thought out evacuation procedures and protocols needed prior to getting cameras rolling.
While risk assessment protocols are critical to any production, the threats are typically greater for remote shoots. The reason, says Survivor's Jensen, is that there is often a distinct lack of local support and infrastructure available in the area of operation.
"Our team draws up different procedures and protocols for each location we visit to suit the environment in which we are working, and it covers a variety of different scenarios including smaller medical evacuations to mass crew evacuations due to, say, a natural disaster," he explains. "Having these plans and procedures in place are paramount to reducing panic and indecision if a situation ever arises."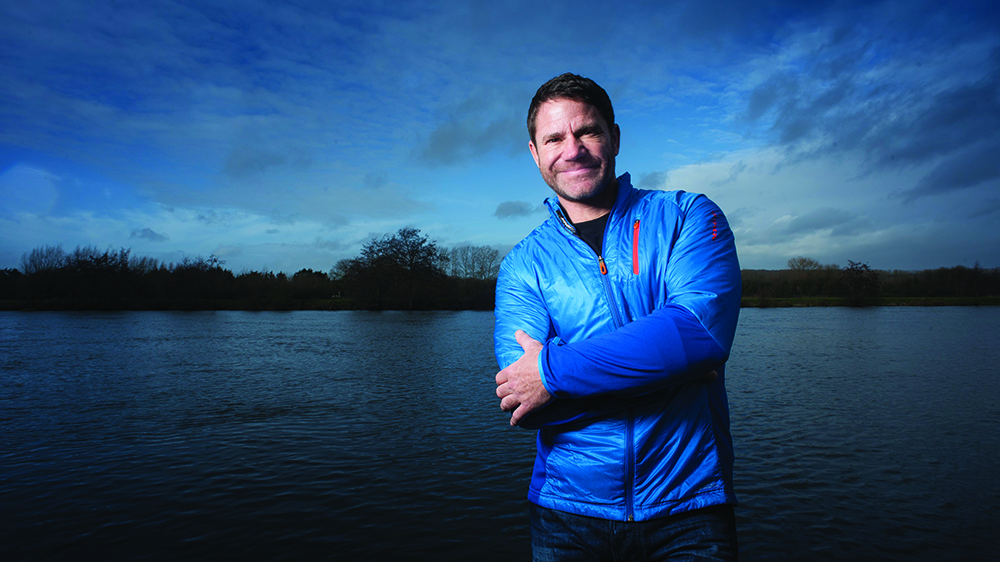 Ensuring safety procedures is especially important when conducting world-firsts in inhospitable, far-away locations. Such was the case for Fremantle's forthcoming adventure-travel series Expedition with Steve Backshall (pictured above) for BBC2 and UKTV's Dave, in which the television presenter ventures out on a global journey to the dark and forgotten corners of Earth to explore its hidden secrets.
"We're always looking [at] how to put risk assessment in place, [and] how to mitigate the risks on location to reduce the chance of any injury," says Expedition producer Alex Ranken. "We work very closely with specialists in expedition evac and health and safety in remote locations.
"The challenges the teams are facing on this particular production and the tasks are, by their very nature, extremely risky pursuits… without having that paperwork and that evac procedure in place before you walk out the door would be stupid."
"It's [about] having an exceptionally experienced team for when something does happen that wasn't the plan; you all solve it together and then you come out the other side stronger," adds Expedition series producer Susanna Handslip.
Similar efforts in safety were implemented in ABC's production of Castaways, which mimics a shipwreck scenario by dropping 12 people throughout an expanse of islands in the South Pacific and challenges them to survive among washed-up luggage and scattered resources. To leave the remote islands, contestants must persevere long enough to be rescued or quit.
As a result, the production hired former members of the Navy SEALs and A-team Delta Force Army Rangers — all of whom were accustomed to combat medicine and jungle warfare situations — to ensure proper evacuation procedures, should the need arise, would be followed in a methodical and stress-free fashion.
"You need a way — night or day, rain or shine — to get people in and out," Kahler explains. "We had pretty much three layersof redundancy as far as how we would accomplish that, whether it was a simple infection, or the next level would be a broken bone or a head or neck injury.
"Worst-case scenario, if we had a serious injury we had plans in place and helicopters on call that would get us to an airport, which in turn would get us to Jakarta or Singapore where the more serious things would be dealt with," he adds. "Luckily we never had to do that, but of course you have to have all of that in place because these shows are very, very intense."
But with competition series and travel shows providing viewers a window to practically every corner of the world, what do the words 'remote' or 'exotic' mean anymore?
With a human footprint gracing nearly every inch of the globe, discovering these far-flung, previously untouched utopias is becoming a much bigger ask for location scouts.
"Anywhere that's beautiful and worth visiting has a hotel on it. It's almost shocking that these places exist that don't have a Four Seasons on them," Kahler concludes.
"Wilderness is disappearing fast. It is a lot harder today than it was 10 years ago and I'm sure it'll be even harder in 10 more years."
This story first appeared in the September/October 2018 issue of realscreen magazine, which is out now. Not a subscriber? Click here for more information.