Digital streaming giant Amazon Prime Video is taking viewers behind the scenes of the largest international comedy festival in the world later this month.
As previously reported, Inside Jokes follows a group of stand-up comics in their day-to-day lives, working to carve out a place for themselves in the industry and a spot in the Montreal Just For Laughs (JFL) Festival's 'New Faces' showcase, a major boost for up-and-coming comics.
Featured performers include Rosebud Baker, Robert Dean, Kellen Erskine, Simon Gibson, MK Paulsen, Alzo Slade and Daphnique Springs, who work on their sets and audition for the showcase.
'New Faces' alums featured in Inside Jokes include Hannibal Buress, Gary Gulman, Pete Holmes, Gabriel Iglesias, Colin Jost and Chelsea Peretti. Comedian Cameron Esposito also appears.
Inside Jokes is just the latest comic-centric project from executive producer, director and showrunner Neil Berkeley, who has worked on Harmontown, 24 Hour Comic and Gilbert. This is his first foray into docuseries, and while he's invested in the world of comedy, Berkeley hopes the series will find an audience outside the usual suspects.
"These people just happen to be stand-up comedians," he tells realscreen. "We're telling real stories about real people going through real-life stuff. They're dealing with money, family, sexuality, ambition…all the stuff that in one way or another we're all going through, but the people in this series work it out on stage in front of an audience."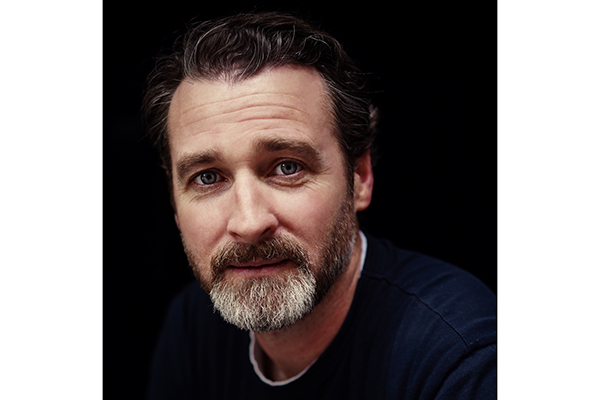 The series has full support from Just For Laughs, who were on board from day one. "Two of the judges that decide who continues to the showcase, Nick Brazao and Jeff Singer, are in almost every episode, and [fellow EPs] Bruce Hills and Anton Leo, who run the festival, were very helpful creatively and involved in every cut we delivered," says Berkeley. "It goes without saying that we couldn't have done it without them but I think, most importantly, they helped make JFL a character in the series and not just a backdrop."
Amazon also got in on the ground floor. When realscreen asks how the project was funded, Berkeley points to Amazon CEO Jeff Bezos. "He doesn't get enough credit for his sense of humor. He's actually really funny and loves stand-up comedy," he says.
Despite the show's seemingly narrow focus and intimate nature, it was a huge production. "We covered seven people on two coasts for three months that also had us following them on the road," says Berkeley. "In Montreal, we had a crew of around 60 people on seven camera crews speaking in two languages. On top of that, we ran another crew handling the live event shoot, which was as big as any major comedy special. A lot of people worked like crazy and didn't sleep for most of this year.
"I just hope people give this show a chance," he adds. "I know it's a lot to ask an audience to watch something that involves unknowns but trust me, some of these people are going to be household names soon. Kevin Hart, Amy Schumer, Colin Jost, Jarod Carmichael…they all did this and it helped their careers immensely. Imagine getting a close look at their lives before they had fame, money and success."
Executive producing with Berkeley are Jimmy Fox, under his Main Event Media banner in conjunction with All3Media America, along with Anton Leo for Just For Laughs, and Bruce Hills and Star Price.
Inside Jokes will premiere exclusively on Amazon Prime Video for customers in the U.S., UK, Canada, Australia and New Zealand, on Nov. 30. and in more than 200 countries and territories in 2019.
Watch an exclusive clip below: