Realscreen is happy to announce the participants chosen to be part of the 2019 Pathways Mentorship Program, presented in partnership with All3Media, at the Realscreen Summit in New Orleans.
As part of the program, five industry professionals are being given the chance to gain professional development through mentorship opportunities and complimentary access to the Realscreen Summit. The program is tailor-made for individuals who are looking to pivot their career, whether one aspires to go from producer to showrunner, from producer to network exec, or from network exec to establishing their own production company.
The participants will be mentored by an A-list of industry executives who will provide guidance and feedback to aid them in their professional development. They include: Thom Beers, partner, BoBCat; Jenny Daly, president, Critical Content Studios; Stephanie Drachkovitch, president and co-founder, 44 Blue Productions; Sara Geater, chief operating officer, All3Media; and David Shadrack Smith, founder and president, Part2 Pictures.
In addition to face-to-face meetings with their mentors, and calls before and after Realscreen Summit, participants of the Pathways Mentorship Program will receive full registration at the 2019 Realscreen Summit, the opportunity to meet and greet with all mentors, front of the line access and reserved seeing at 30 Minutes With sessions and keynotes, and four nights hotel accommodation at the Sheraton New Orleans, host venue for the Summit.
And now, the five participants for the 2019 edition of the Pathways Mentorship program are (drum roll, please)….
Robin Berghaus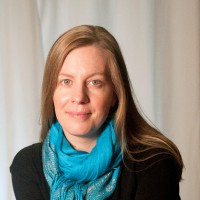 Robin Berghaus is founder of Berghaus Productions based in Austin, Texas. She has produced and directed more than 100 short documentaries, commercials, educational videos, and the feature documentary, Stumped. Her projects have garnered multiple awards and honors, and have been exhibited at top international film festivals, the British Film Institute, on PBS, and as part of Alfred P. Sloan Foundation's Science on Screen series. Robin is a recipient of grants from LEF Foundation, Austin Film Society, Frameline and Women in Film Dallas. She serves as a film envoy for American Film Showcase, a cultural diplomacy program produced by the U.S. Department of State and USC School of Cinematic Arts. Robin regularly serves as a keynote speaker, distinguished lecturer, juror, moderator and panelist for film festivals, universities, high schools and organizations.
Erika Brown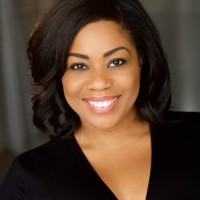 Erika is a seasoned producer who is passionate about storytelling. Most recently, Erika was supervising producer and director for Bravo's upcoming series, Flippin' Exes, which follows former couples and business partners as they rehab homes. Her roster also includes projects for networks such as HBO, VH1, E! WeTV, and TLC. Having worked on shows such as Diddy's Making The Band, La La's Full Court Life, Big People Little World, The Real L Word, LA Hair, Total Divas, Keeping Up With the Kardashians; 10th Anniversary Special, Lindsay Lohan's Beach Club and more, Erika plans to further explore her passion for reality by expanding her career into developing original content. Before becoming a Producer, Erika was a production manager, honing her skills in all aspects of logistics by overseeing entire productions from start to finish for companies such as MTV, Viacom, World of Wonder, BET, Bunim/Murray, 51 Minds, 3 Ball/Eyeworks, and Magical Elves.
Joey Case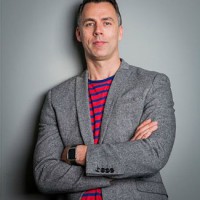 Joey Case is a Toronto-based showrunner, director, and development executive with a wealth of experience in unscripted television – focusing primarily on character-driven series, blue-chip documentaries, and hidden camera content. Joey has a passion for storytelling and has produced series in locations all over the world – from the forests of Northern Ontario, to the ranches of South Texas, the jungles of Brazil, Australia's outback, the mountains of Ecuador, and the barren tundra of Canada's Arctic. Along the way, Joey has produced an eclectic mix of programs, written for top comedians, developed series for amazing characters, and has been part of award-winning production teams.
Joey has recently been named the senior creative director, development, for CMJ Productions II Inc., where he is responsible for the creation and development of new series. Prior to this, Joey was the head of development for Exploration Production Inc. (EPI), while also overseeing the hit documentary series Mighty Trains (seasons 2 & 3) and Mighty Planes (Season 4), which air on the Discovery Channel in Canada, and Smithsonian Channel in the United States. Joey has also been a showrunner, writer, and director for series at DreamWorksTV, AwesomenessTV, Discovery Canada, Animal Planet, NBC, C-BBC, and Syfy.
Mike Greenberg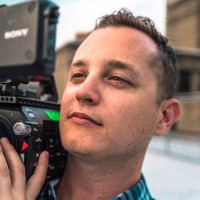 Mike Greenberg is a NYC-based, hands-on producer and director specializing in unscripted action/adventure travel, sports and documentaries. His production company, Konspiracy Studios combines commercial production value with skate-creator aesthetic and a quick-cut flashy style. Mike has produced and/or shot in 18 countries, from the favelas of Brazil to an ice cave in Iceland, and remains obsessed with capturing our planet's natural beauty as well as exceptional humans as they pursue their own passions.
As director, originals for Whistle Sports he piloted and directed F2′s Finding Football (8 x 22 minutes, YouTube Premium) and was showrunner on Closed Course: Sarajevo (10 x 4 minutes, Verizon go90). Previously he worked as producer, development & production at Alkemy X, shooting and editing sizzles and pilots for networks including Food Network, Velocity and VH1.
Gopi Shastri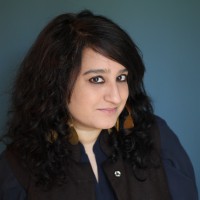 Gopi Shastri is an award-winning filmmaker and explorer focusing on character-driven stories with a lens on the nuances of humanity and our relationship to the natural world. Her work has taken her to six continents and has appeared on The National Geographic Channel, PBS, Discovery Channel and History Channel covering warlords in Nigeria, profiling humanity at Burning Man, witnessing the fight to save the oldest Nazca lines in Peru and exploring the dangers of environmental reporting in the rainforest of Cambodia.