Morgan Neville's acclaimed feature-length doc Won't You Be My Neighbor? will have its broadcast premiere on premium cable channel HBO in February.
The doc looks at the life and career of minister, puppeteer, writer and producer Fred Rogers, who hosted the beloved children's program Mister Rogers' Neighborhood for over 30 years. The film stresses Rogers' commitment to radical kindness and the protection of childhood through the years.
Won't You Be My Neighbor? premiered at the Sundance Film Festival in January and has since become the highest grossing biographical documentary of all time, part of a banner year for docs at the box office.
It has been feted by a number of awards bodies, including winning three Documentary Critic's Choice Awards for best documentary, best director and best editing, and the Audience Award at the IFP Gotham Awards.
The film is a Focus Features presentation in association with Impact Partners, PBS/Independent Lens and Tremolo Productions. EPs are David J. and Linda A. Cornfield, David Stone, David Boies III, Rick Rosenthal, Nancy Stephens, John Boccardo, Derek Esplin, Andrea van Beuren, Jenifer Westphal, Dan Cogan, Geralyn White Dreyfous and Regina K. Scully. It was produced by Morgan Neville, Caryn Capotosto and Nicholas Ma.
"We're excited to have such a great partner in HBO to help spread Fred's message back into the world," said Neville, in a statement. "And we're especially excited that HBO has forged a unique collaboration with PBS to ensure that the film reaches the broadest possible audience in February."
Won't You Be My Neighbor? debuts on Feb. 9 at 8 p.m. ET/PT on HBO. It will also be available on HBO NOW, HBO GO, HBO On Demand and partners' streaming platforms.
Meanwhile, another acclaimed doc from 2018, "Love, Gilda", will premiere on CNN on New Year's Day.
In Love, Gilda, filmmaker Lisa D'Apolito constructs this comprehensive biography of comedian and actress Gilda Radner using a collection of diaries, personal audio recordings, home movies, and videotapes that capture her youuth, comedy career, relationships and struggles with cancer. Chevy Chase, Lorne Michaels, Laraine Newman, Michael Radner, Paul Shaffer, Alan Zweibel, and others close to Radner during her life discuss her talent as well as their shared experiences with the comedian. Additionally, Radner's notes and journals are read aloud in the film by Bill Hader, Amy Poehler, Maya Rudolph, and Cecily Strong – all of whom have cited Radner as an influence.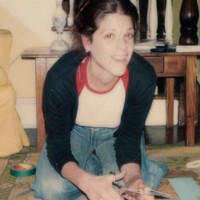 The film had its world premiere at the 2018 Tribeca Film Festival as the festival's opening night film; it later took home the audience award at the 2018 Cinetopia Film Festival.
Love, Gilda is directed and produced by Lisa D'Apolito and produced by 3 Faces Films, Motto Pictures, and CNN Films. Amy Entelis and Courtney Sexton of CNN Films executive produced the documentary.
The film airs Jan. 1 at 9:00 p.m. and 11:00 p.m. ET/PT on CNN.
(By Frederick Blichert, Selina Chignall)