American pubcaster PBS will chart the rise and fall of six of the 20th century's most infamous rulers in its forthcoming six-part historical docuseries The Dictator's Playbook.
Produced by Cream Productions in association with Twin Cities Public Television and PBS, The Dictator's Playbook will provide insight into six tyrants who impacted the world's history and their countries while also examining the historical, sociological and psychological foundations of each respective dictatorship.
"We all knew from the beginning that this was a special project, one that would allow us to tell some compelling stories while also giving us a chance to shed some light on one of the most pressing political concerns of our own time, namely the global rise of dictatorships and authoritarian rulers," Cream Productions CEO David W. Brady tells realscreen. "The series helps remind us that the world has been here before and explores what happens to democracy and society when charismatic strongmen offering simple solutions to complex problems take power. They are lessons we forget at our own peril."
Each hour-long episode will examine how each dictator functioned, how they influenced each other, and why they succeeded or failed while also exploring how each followed a series of similar and essential steps – an unwritten "dictator's playbook" – to seize power and rule with an iron fist over decades.
The six notorious men featured throughout the series are North Korea's Kim Il Sung, Iraq's Saddam Hussein, Italy's Benito Mussolini, Panama's Manuel Noriega, Spain's Francisco Franco and Uganda's Idi Amin.
Cream's Brady and Kate Harrison Karman serve as executive producers on the series. Michael Rosenfeld is the EP for Twin Cities.
The Dictator's Playbook premieres tonight (Jan. 9) at 10 p.m. ET/PT on PBS.
Realscreen caught up with Cream's Brady (pictured below) to chat about how The Dictator's Playbook found a home on PBS, and the origins of the project.
This interview has been edited and condensed for clarity and length.
Where did the idea for The Dictator's Playbook come from? 
PBS was looking for a 20th century history series. Through TPT, their affiliate in Minneapolis, they came to us with the idea and had done some initial research and development. After talking with them we brought on a team, researched the stories and drafted treatments and shooting scripts. What excited me from the very beginning was the opportunity to explore very current and important themes by shining light on historic dictatorships.
Who do you see as the target audience for this series? 
In the U.S., the broadcaster is PBS, and the target is their dedicated audience of curious adults, as well as younger viewers who are more likely to watch the series online. Canadians will watch on TVO, who program for a smart, inquisitive and discerning audience.
How did you go about funding the project? 
This is a true coproduction, with PBS licensing in the U.S., TVO for Canada, and NGCI for many international territories. PBSD acts as the distributor and was essential in helping pull together the partners.
How did the series end up at PBS? 
The concept originated with TPT (PBS affiliate in Minneapolis). PBS was the logical place for this kind of series given their commitment to quality and substantive, informative history. Cream has worked with many U.S. networks over the years but had never worked with PBS, so we jumped at the opportunity.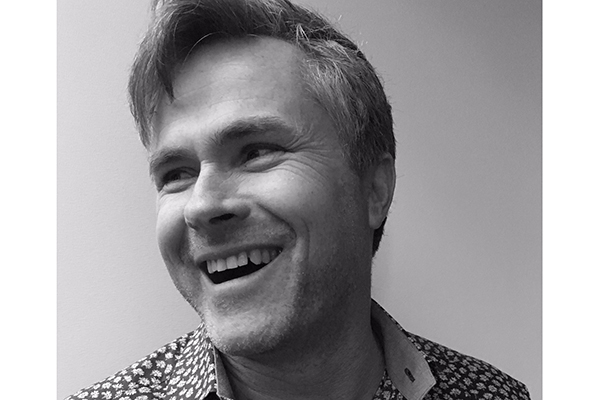 What were some of the challenges of working on a project like this?
These stories are so complex and intersect with so much world history and there was a huge amount for the team to learn – it was like drinking from a fire hose. We also wanted to explain the six dictators, why they did what they did and what drove them, without in any way minimizing the horrors of their rule. That's a difficult balancing act.
Making the program was an extremely challenging job, as it required filming dozens of interviews in seven different countries on five different continents within a very tight timeline. As story tellers we also faced another daunting challenge: for each episode we had to craft an engaging, gripping biography that often spanned multiple decades and encompassed several world-changing events [and] that also managed to take a deep dive into the techniques dictator's used to gain and maintain power. It was often a difficult balancing act to pull off.
How does The Dictator's Playbook fit into the Cream brand? 
Cream's brand is smart, ground-breaking stories brought to life with high production value. We want to entertain audiences, but also provide them with a rich depth of experience and knowledge that will help them see the world around them in new ways. The Dictator's Playbook presents audiences with stories that they 'think they knew' – then turns the history around to make it urgently important in the here-and-now.