Discovery-owned true-crime and mystery network Investigation Discovery will chart the nefarious double life of serial killer Dennis Rader, otherwise known as the BTK Strangler, in its forthcoming one-off documentary special BTK: A Killer Among Us.
Through interviews with law enforcement, victims' family members, reporters, and his daughter, Kerri Rawson, the two-hour project delves into the psyche of Rader, exposing intimate details behind his seemingly normal life as a loving father and one of America's most notorious murderers, and unravels the twisted path that eventually led to his conviction.
BTK: A Killer Among Us is produced by Toronto's Cream Productions, which most recently premiered Son of Sam: The Hunt for a Killer and aired season five of the cult hit Fear Thy Neighbor for ID.
"We are always looking to create a true crime documentary that tells the whole story," Kate Harrison (pictured below), Cream's president and EP on the series, tells Realscreen. "When we came across the confession tapes of Dennis Radar and a few articles that talked about Kerri Rawson, we knew this was a story that had never been told in its entirety. We wanted to dig deep into the aftermath a killer like BTK leaves behind and give a voice to the victims."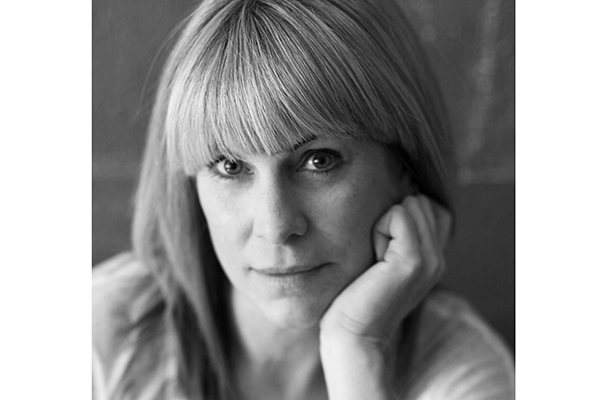 Rader began his murder spree in the Wichita, Kansas in 1974, slaughtering four members of the Otero family. Months later he turned his eye to Kathryn Bright, a young college student who lived close to his original crime. Between 1974 and 1991, Rader – who received the nickname "BTK" for his desire to "bind, torture and kill" – murdered 10 people in the Wichita metro area.
Shortly after the Bright murder, BTK began leaving correspondence for police and newspapers describing the details of his crimes, lapping up the fear he created and throwing Wichita into widespread panic.
Rader's insatiable need to be recognized for his crimes ultimately led to his arrest in 2005 when, after more than a decade of silence, the killer once again began sending graphic letters to law enforcement officials. Rader is currently serving 10 consecutive life sentences at El Dorado Correctional Facility in Kansas.
Cream's Kate Harrison, David Brady, Matt Booi and Jeff Hirschfield serve as executive producers on the special alongside ID's Thomas Cutler, who is senior executive producer.
BTK: A Killer Among Us premieres Sunday (Feb. 17) at 10 p.m. ET/PT on Investigation Discovery.
Realscreen caught up with Cream's Harrison to chat about what sets BTK: A Killer Among Us apart from the myriad projects on Rader and how the studio gained access to Rader's daughter, Kerri Rawson.
This interview has been edited and condensed for clarity and length. 
BTK's story has been told countless times before. So why do you think there is a continued appetite for true crime programming like BTK: A Killer Among Us? 
Having Kerri's interview secured really gave us the jumping off point and purpose behind this show. Her voice needed to be heard and after all these years she was finally in a place to be able to do this. Previous BTK series and documentaries had been about the facts of his crimes, but we knew there was more here; the story of the scars someone like BTK leaves behind, not only for the families of the victims but also for the community and the men and women who tracked him down.
What sets this special apart from the past coverage of Dennis Rader and his heinous crimes?
I think audiences are always looking for further insight in these types of stories and there is a real appetite for new information. With our access to Kerri Rawson, Radar's daughter, and the unbelievable interview she provided, we could give them that. Her willingness to speak from the heart and share her story is a narrative that had not been heard before.
How did you gain such intimate access to Rader's daughter, Kerri Rawson? What does her presence add to the project?
It took quite a bit of patience and collaboration with the network to secure Kerri's interview. She was working on her book at the time and we needed to respect that this is a terribly difficult thing for her. We can only imagine how she feels and we are grateful she trusted us with her story. Her presence in the film gives us such insight both into how her father's crimes destroyed her childhood memories and emphasizes how calculated Radar was as he was a monster living in plain sight.
What types of production challenges did you encounter with this project?
Overall the show had very typical challenges with regards to access and our research and production team worked tirelessly to gain the trust of the Witchita community. Outside of that, our other challenge was to make a show about BTK without emphasizing him in anyway – in our drama we made great efforts to keep him in the shadows and portray him as the monster he was without "glamorizing" him or his actions in anyway.
Can you tell me about how this project fits with Cream's brand and why it's such an important title in your production stable?
Cream prides itself on first class production, and this show is just that. We work tirelessly to ensure that we tell true and engaging stories that are well executed in every way. This is not a simple retelling of the BTK story, but like all of our shows we dig deeper and bring new information to our audiences with compelling interviews, never before seen archive and high end dramatic production.
How have past series like Fear Thy Neighbor, Murder U and Son of Sam: The Hunt for a Killer informed your work with something like BTK: A Killer Among Us?
Over the course of the last five or six years we have produced countless episodes for ID and in all of them it remains true that access is the key.  Having the people personally involved tell their story is the only way to make this type of film and It is imperative that we constantly remind ourselves of our responsibility to them. We remain grateful that they have chosen to trust us with their stories and BTK is no exception.