A lot goes into choosing a location to shoot unscripted content — from tax incentives, to production facilities, to local legislation. Of course, if your subject is location-specific, the choice is out of your hands.
California-based indie studio 44 Blue Productions has been producing content in New Orleans, Louisiana, since 2011. The company first set roots in NOLA with season four of Pit Bulls & Parolees for Animal Planet (now in its 13th season, airing Saturdays at 9 p.m. ET/PT) and has since also produced three seasons of A&E's Nightwatch in the city.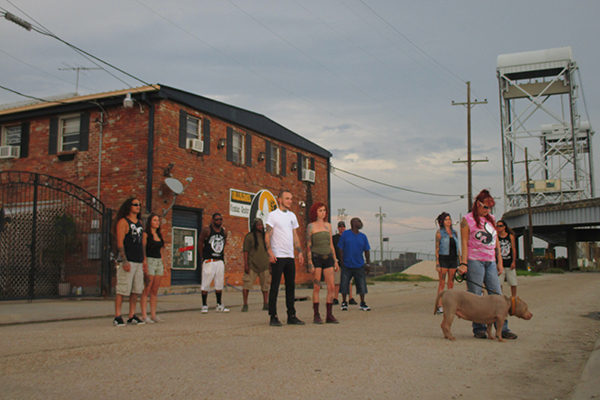 There's no one-size-fits all formula for choosing a city to shoot in, but New Orleans has served 44 Blue well, and the company has been welcomed (and welcomed back) with open arms, receiving three proclamations from New Orleans City Council since beginning production there.
They've produced 32 episodes of Nightwatch, working with the city's first responders, and spent over US$8 million in production costs on that series alone.
Pit Bulls & Parolees represents an even larger investment in the city, with 11 seasons produced in NOLA and over $23 million spent.
Combined, the series have employed more than 120 local staff, crew and production specialists over nearly a decade.
Realscreen caught up with 44 Blue CEO and co-founder Rasha Drachkovitch (pictured below) in New Orleans during the 2019 Realscreen Summit, and again in the following weeks, to discuss the advantages of working in NOLA and the many considerations involved in selecting a home base for unscripted series.
This interview has been edited and condensed for clarity and length.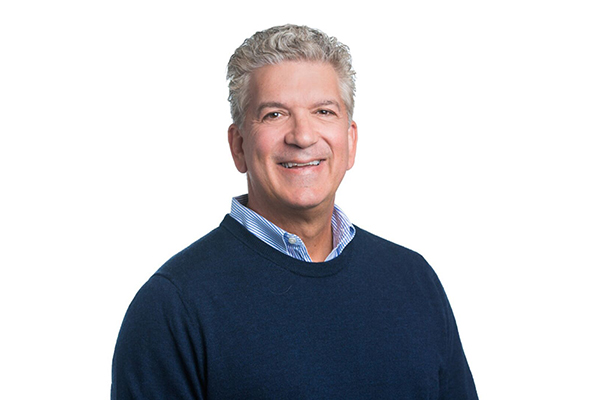 What goes into your process for sourcing locations?
When we search for stories or genres to look into for production, certainly we start by where the story leads us, and if we're fortunate enough, like Pit Bulls & Parolees, it leads us to an amazing place like New Orleans. On occasion, we'll target regions… and that helps us guide our outreach.
But I would say the more common way of doing development is to find casts, worlds, stories that really appeal to us, and then follow them to wherever they reside. We did the first three seasons [of Pit Bulls] here in Southern California, and then Tia [Torres, star of the show] decided to move the entire rescue, all 300 dogs, to New Orleans, and so the natural, organic story took us to Louisiana, and it not only injected new life into the series — because you're always looking to freshen things up — but that introduced us to the community.
We got to know the Mayor at the time, Mitch Landrieu, and that led us to our second series there, with Dick Wolf, called Nightwatch. That was really the impetus for why we ended up in New Orleans in the first place and then how we've been able to film various shows for the last seven, eight years.
How would you say New Orleans compares to producing elsewhere?
From a story point of view, the characters in New Orleans are off the charts great. They're raw, real, authentic. They make for great television.
From a support background, it was very beneficial for us because the production community is very strong. It starts with the tax incentives, which brought in a lot of films, scripted projects and non-scripted, because they were offering a 40% tax incentive. It created a booming industry. When we staff up a show, we're pretty much staffing maybe 80% local, and we bring in about 20% from LA. And it was great just to have such a resource and wealth of talented professionals to draw upon for our shows.
Can you elaborate on that in terms of what having your productions in New Orleans brings to the city?
We've produced now, I think, 11 seasons of Pit Bulls & Parolees in New Orleans, plus three seasons of Nightwatch. That's a lot of seasons. We've spent, in the state, in the city, over $23 million of production costs, so that obviously benefits the local economy. We hire a lot of local people, from PAs looking to get a break, all the way up to set designers. Or key personnel, like story producers. We've hired over 100 local staff over the seven years. A lot have stayed on the shows. They really become part of the production family.
We had a proclamation from the city based on Nightwatch, which is a nice City Council honor paying tribute to the production that we were doing.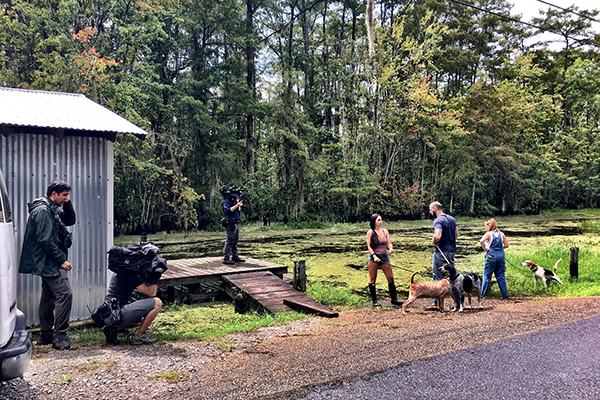 How directly do you work with local government when you're in a city like New Orleans?
It starts at the top, with the mayor. Dick Wolf and I had to go down there about five years ago to get permission to do Nightwatch, which was a look at the first responders of New Orleans, so we needed to get permission to film with police (NOPD), fire and EMTs. The mayor certainly wanted to get a sense of the kinds of stories we wanted to tell, and we were frankly looking for the keys to the city, because we wanted to embed and get full access, and he was extremely accommodating.
Then it gets passed down to the day-to day elements. We have to get film permits. Since we're dealing with law enforcement, there were also discussions about security. It ends up going off into other agencies that are affiliated with the city, and we end up getting pretty much a short-hand working with them, making sure that the productions are supported.
Are you planing any other projects in the city right now?
Because of our association with law enforcement and first responders, we're also talking to them about doing some other shows in the space, looking at the heroes of New Orleans. We want to double and triple down, because the shows really benefit from the location.