Investigation Discovery (ID) is set to premiere its latest true crime series in The Atlanta Child Murders, about the decades-old unsolved murders, on Saturday.
Over 23 months, starting in 1979, 29 African-American children were abducted and killed in Atlanta, Georgia. Despite mounting public pressure to solve the case, decades later no one has been charged for the crimes, and the killer remains unknown. While a man named Wayne Williams, convicted of murdering two adults, has long been suspected of killing the children, The Atlanta Child Murders questions those suspicions and explores the possibility that he was a scapegoat, revisiting the case as a whole.
The Atlanta Child Murders is produced by Jupiter Entertainment and Will Packer Media for ID. Harrison Land (pictured, below), Mike Sheridan and Allison Wallach serve as executive producers for Jupiter, with Will Packer and Kelly Smith executive producing for Will Packer Media. Pamela Deutsch is executive producer for ID.
The series premieres March 23 at 9 p.m. ET/PT on ID.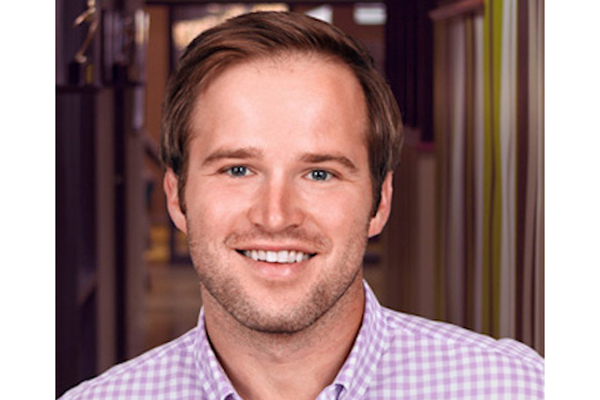 Realscreen caught up with Land, who serves as VP of development at Jupiter in addition to executive producing The Atlanta Child Murders, to learn about how this new true crime cold case docuseries came into being.
This interview has been edited and condensed for clarity and length. 
Where did the idea for The Atlanta Child Murders come from?
The idea came out of an introductory conversation I had with Will Packer's head of development. Knowing Will is based in Atlanta, and with me growing up in the south, pursuing an in-depth exploration into the Atlanta Child Murders seemed really logical.
With such a proliferation of true crime stories at the moment, what stood out for you in this story?
What stood out to me and the team are the multiple layers that surround this story, and how many questions have yet to be answered. I've known about the Atlanta Child Murders for years, but it wasn't until we really rolled up our sleeves and dug in that we realized how many lingering questions exist to this very day. Ultimately, we realized that the victims' family members, especially the mothers, never truly received the closure they ultimately deserved, and their perspective was the lens we wanted to tell the tragedy through.
What were some of the challenges producing a series about such an old case?
There were plenty. The contributors are of course older, but the wounds were still fresh for them, so we never wanted it to seem too academic or too historical. These were their children and we wanted to respect that emotional component. Sourcing archival footage from that time period was also a bit of a challenge. Authentic archive was a huge component of this film as we wanted to identify materials that would not only be exclusive to our film but also immerse the viewer in that era, which I think we definitely achieved.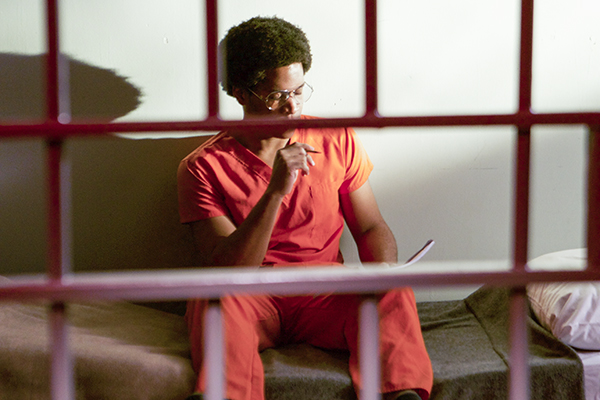 Is there potential for a series like this to contribute to finally solving the case?
I certainly hope so. Ultimately, the goal of this film is to shine a light on these victims and bring awareness to this tragic story. With so many questions surrounding this story that still remain, hopefully someone watches this and comes forward with new information. Someone out there knows something, and our goal is to inspire them to come forward with those details.
How does this project align with Jupiter Entertainment's brand?
Jupiter's expertise is quality storytelling with integrity, and with this film we've done just that. When we tell true crime stories, we always focus on the victims and their families whose lives were forever changed and provide the sensitivity that they deserve.
How did you go about selling this project to ID?
After the initial conversation with Will Packer's team, we just jumped into the research head first and began writing the treatment. Ultimately, it came down to our POV, which was primarily the victims' mothers and family members. We initially pitched it as a four-part limited series to the ID team who was also considering other competing projects. ID, per usual, gave great feedback and we went back and forth with them to dial in the approach before getting a green light.
Do you have any other thoughts on the series that haven't been covered?
Something that really struck us when producing this series is that, while a great deal has indeed changed, in many ways the cultural and institutional problems that surrounded this case in the late '70s remain the same today. As a country, we need to be better about valuing the lives of all children and we hope this story is a reminder of that.
Watch an exclusive clip of The Atlanta Child Murders below: